More pictures!

This page displays more pictures of the items that you found on the previous page.
If you need more "pictorial evidence" shoot me an email!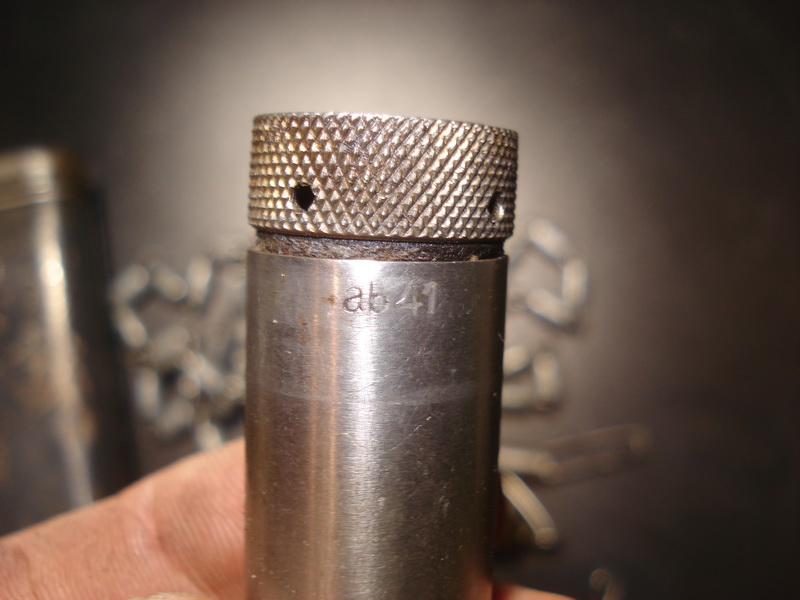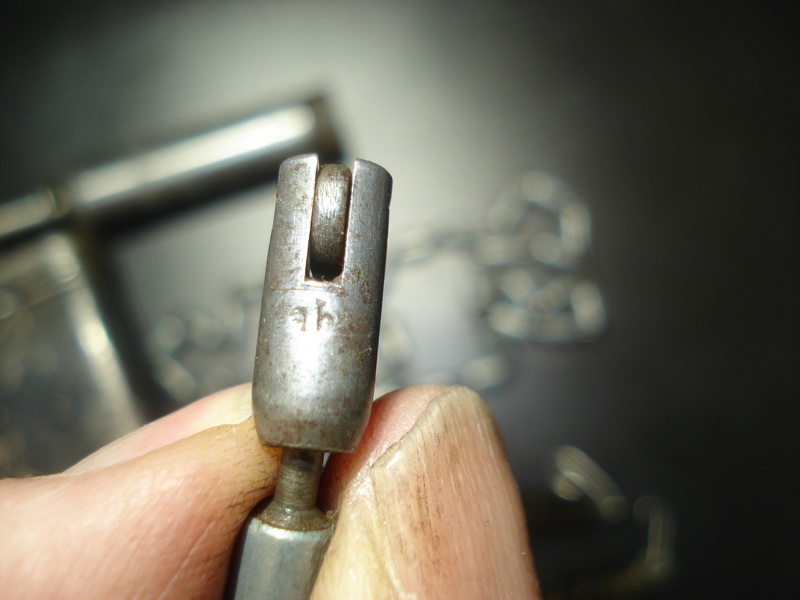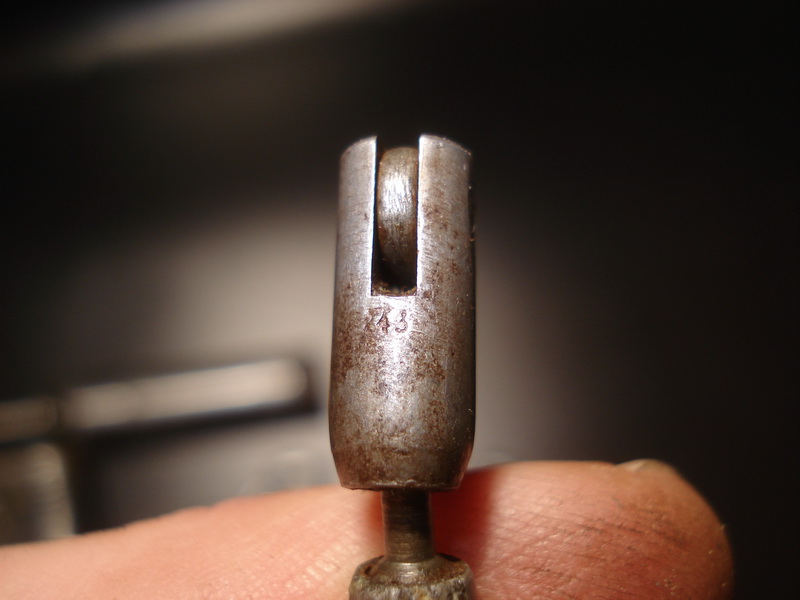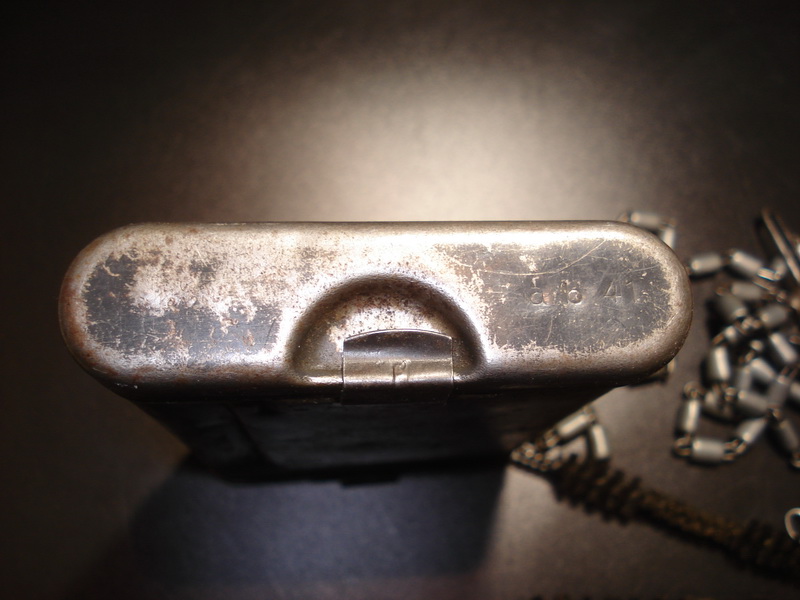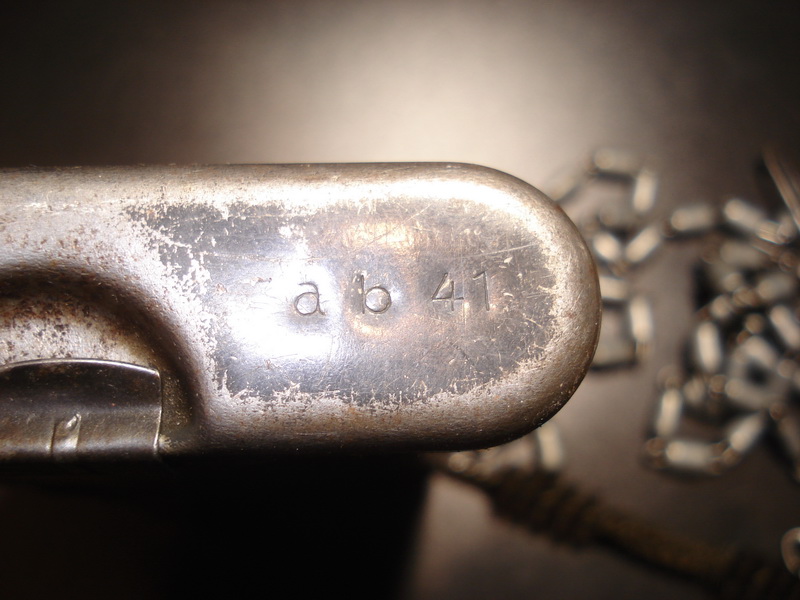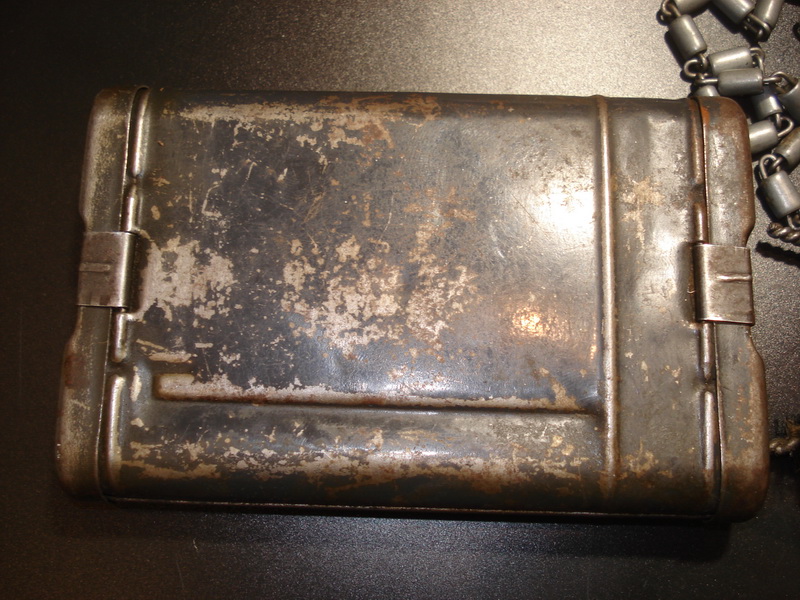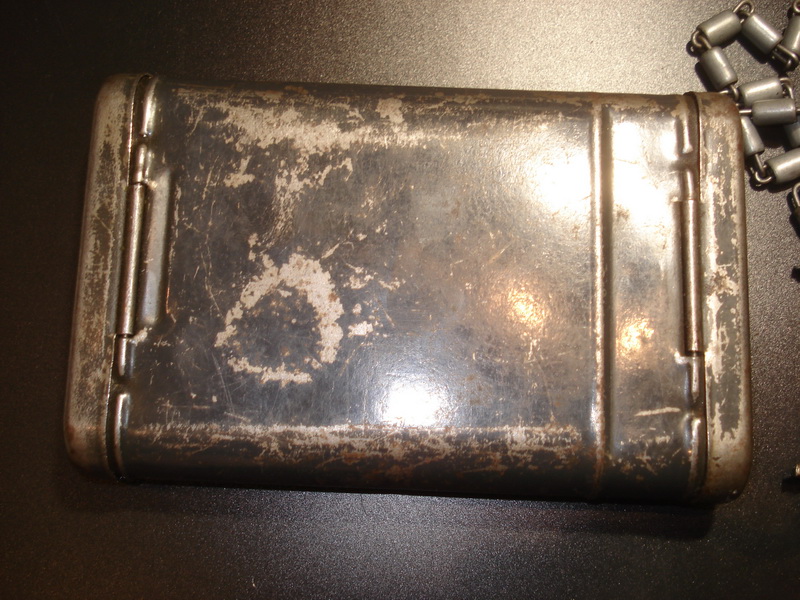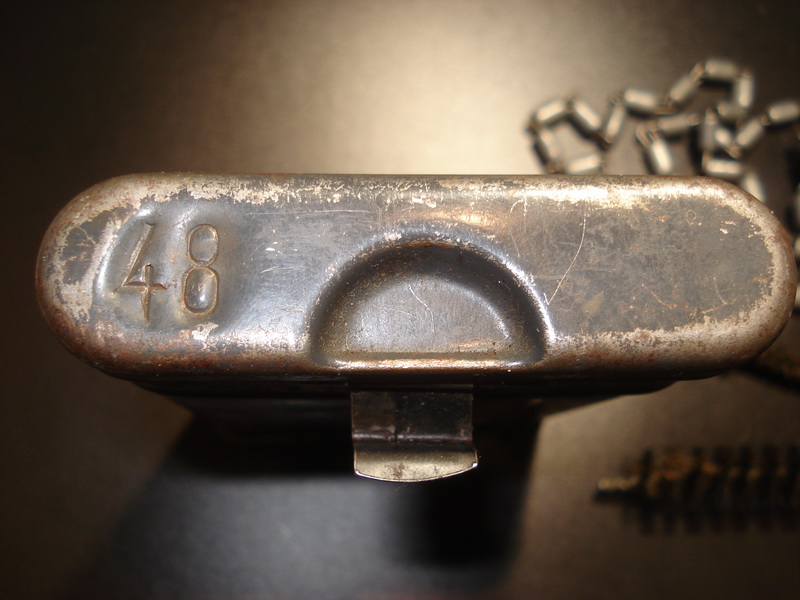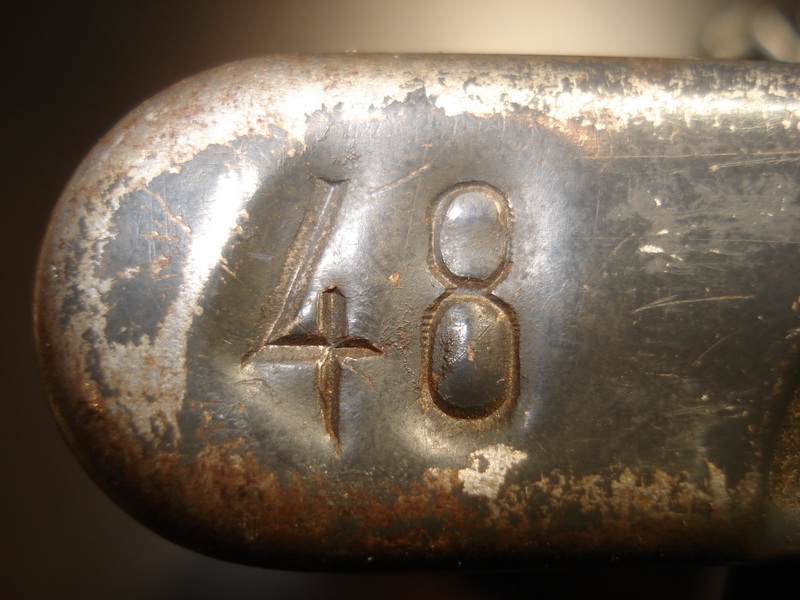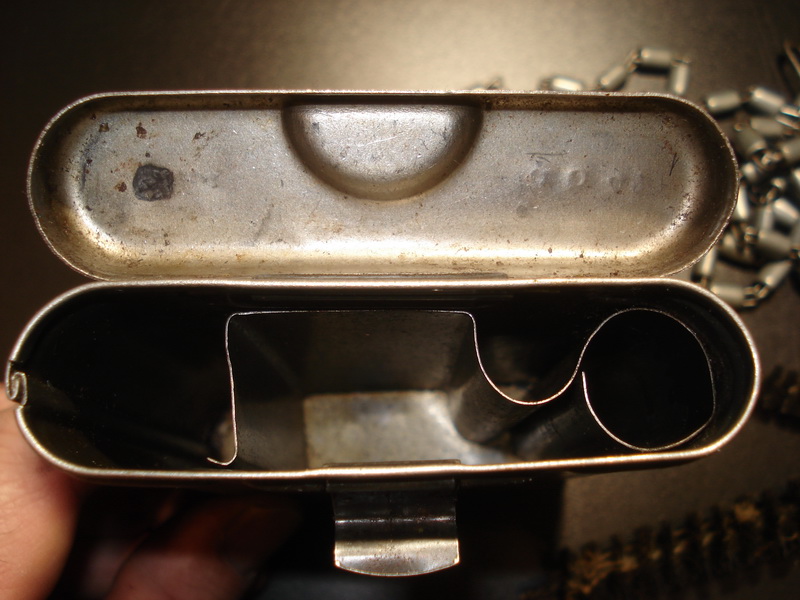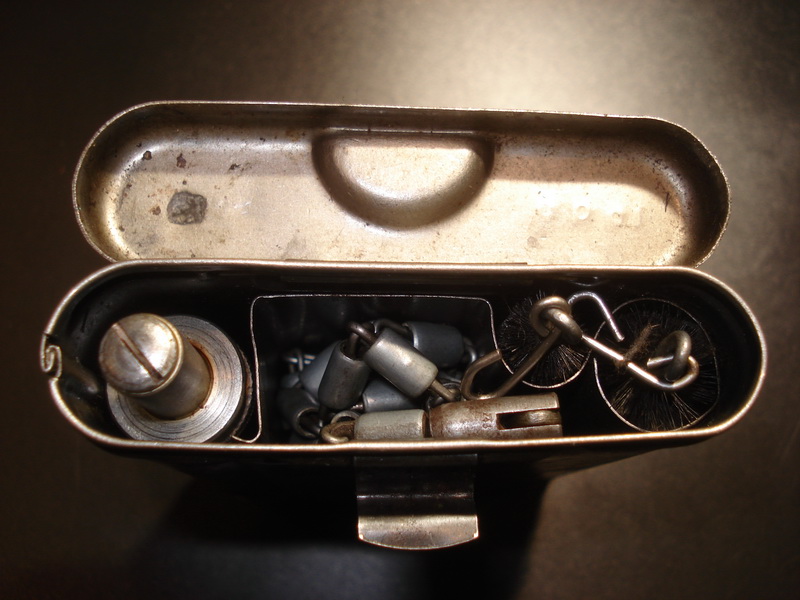 K98k Mauser cleaning kit "Reinigungsgerät 34" with original contents. Maker marked "ab41" for Mundlos. The oiler is also marked "ab41" and the cleaning chain has "ab".
A soldiers number has been added to the lid. Very rare to find these with matching makers. $
90
,-