More pictures!

This page displays more pictures of the items that you found on the previous page.
If you need more "pictorial evidence" shoot me an email!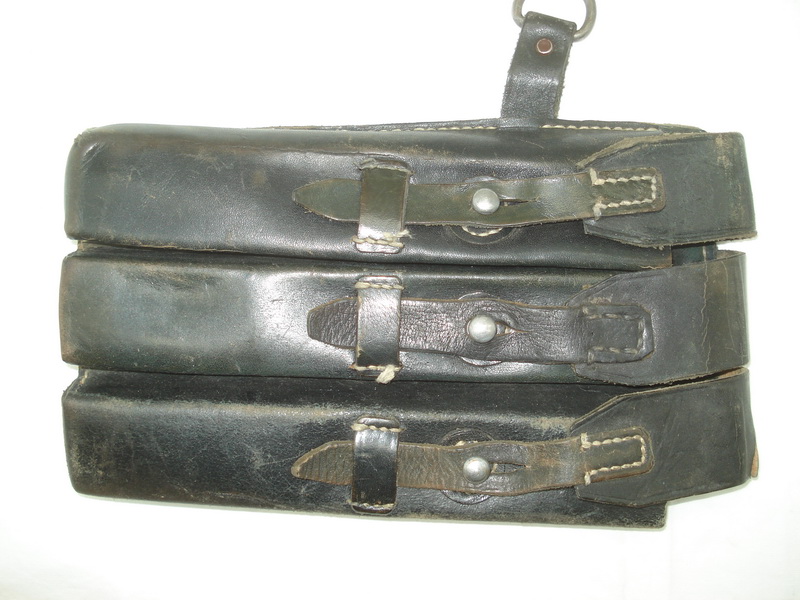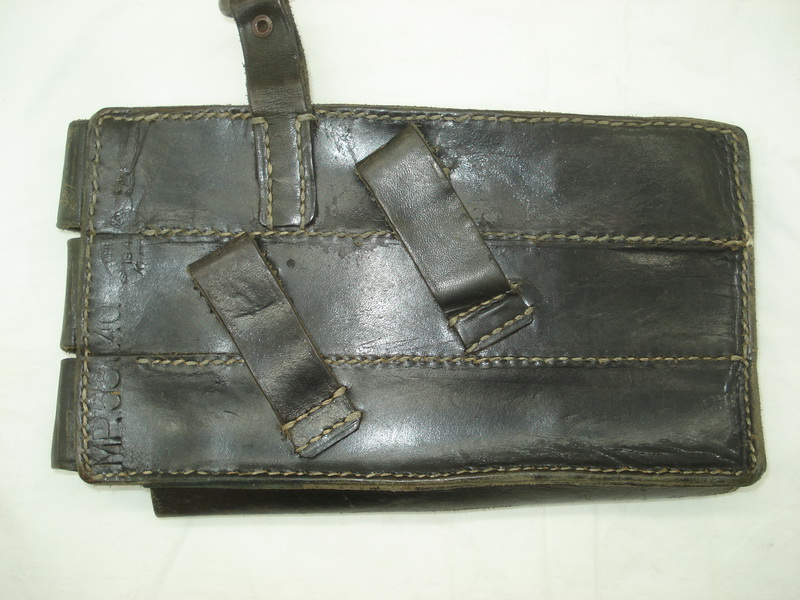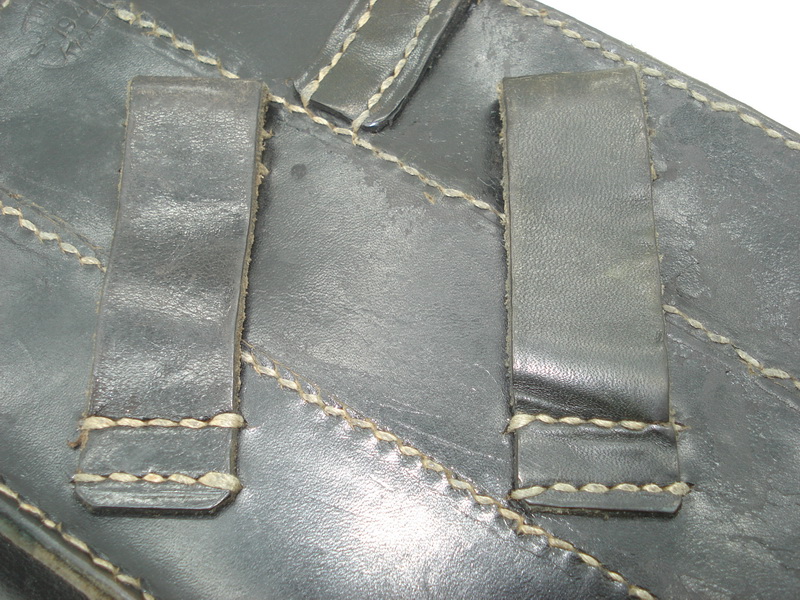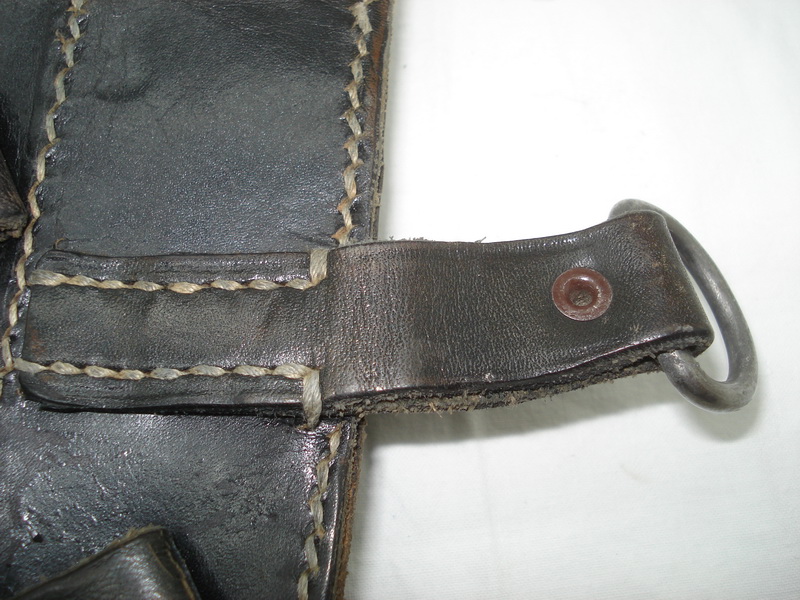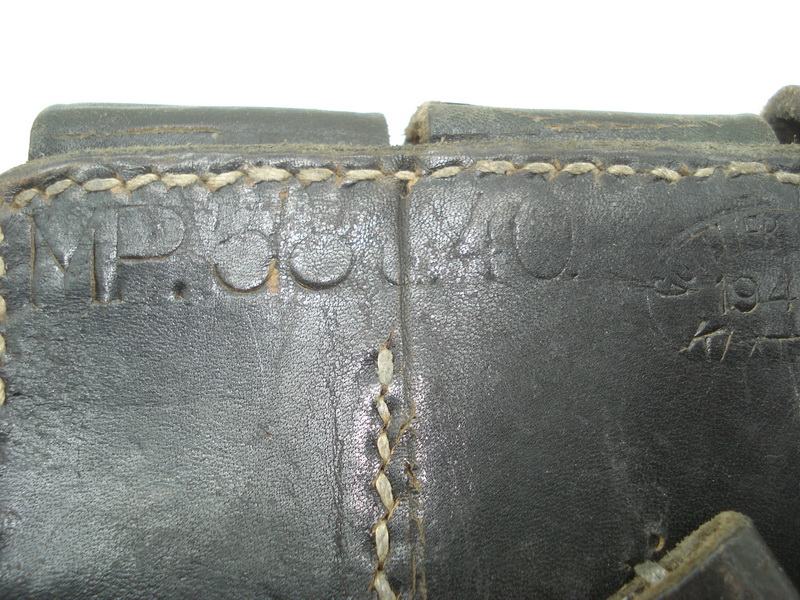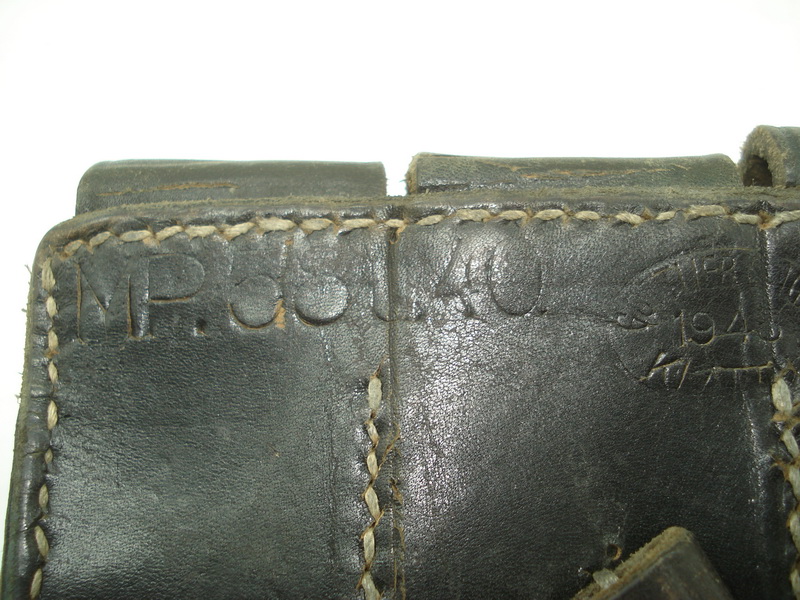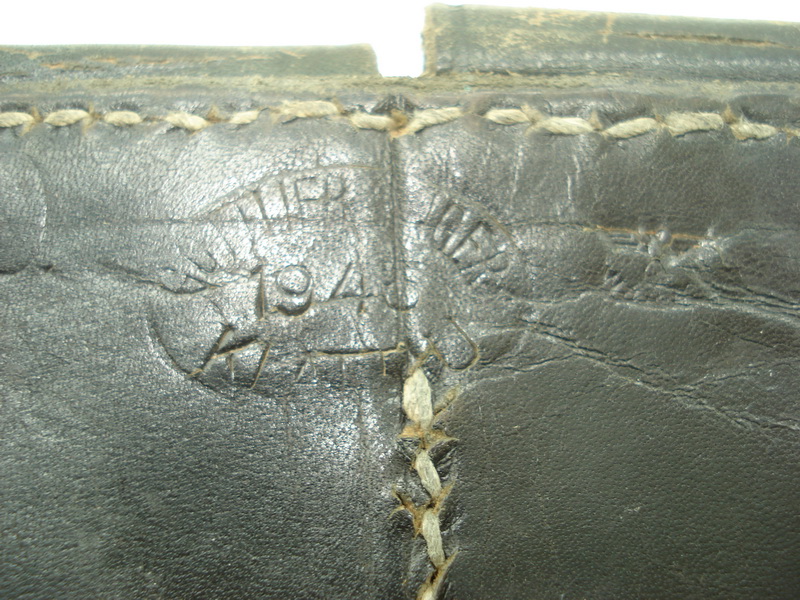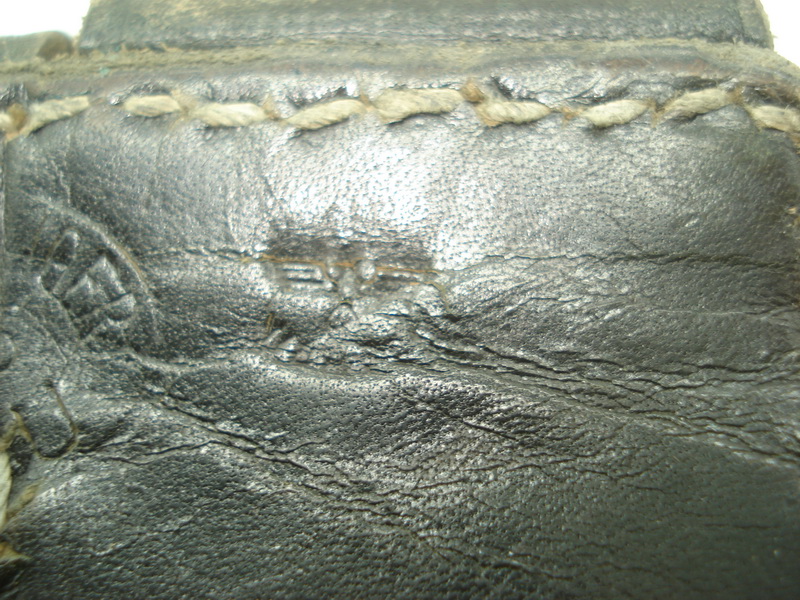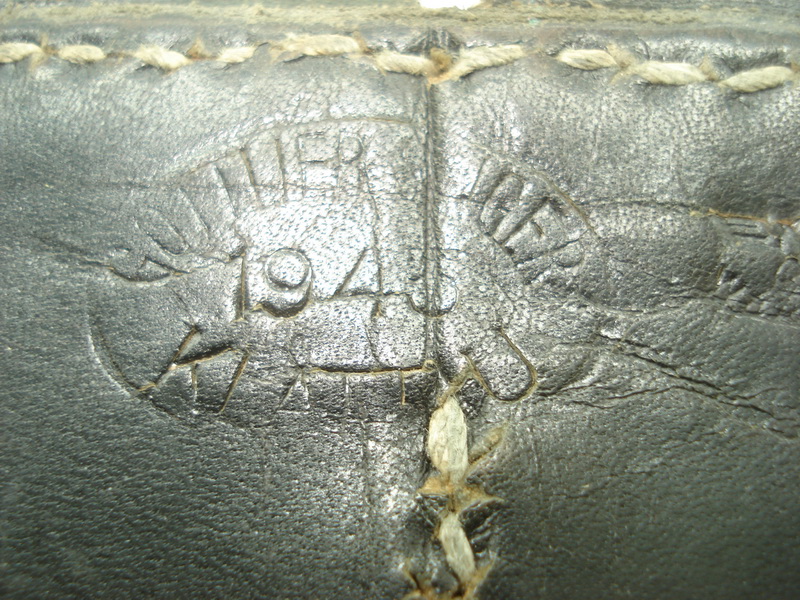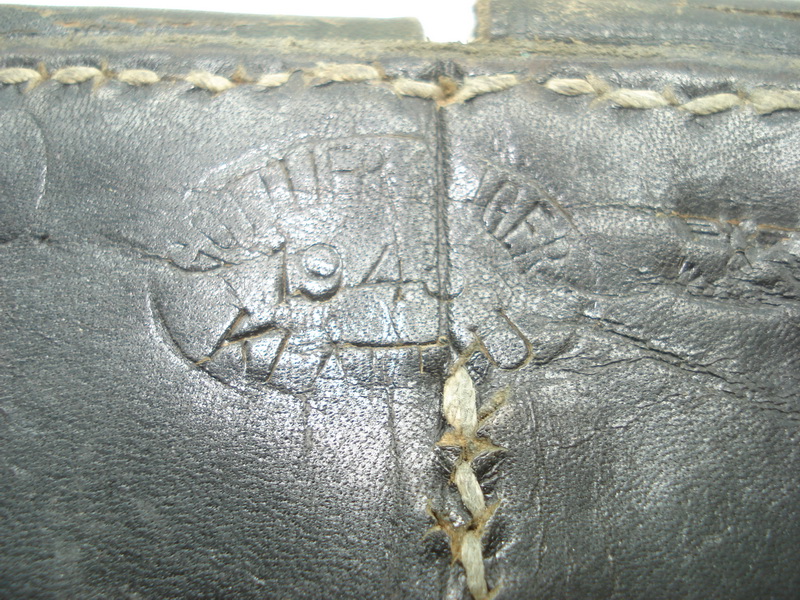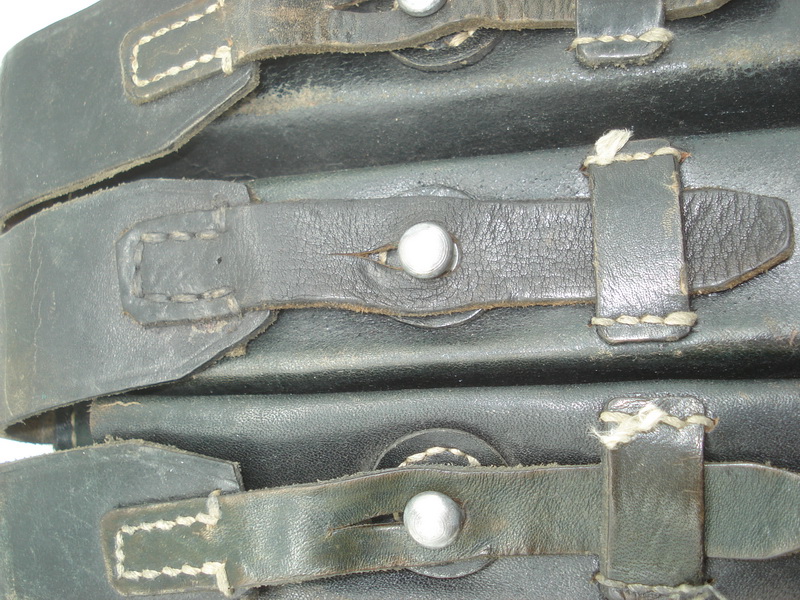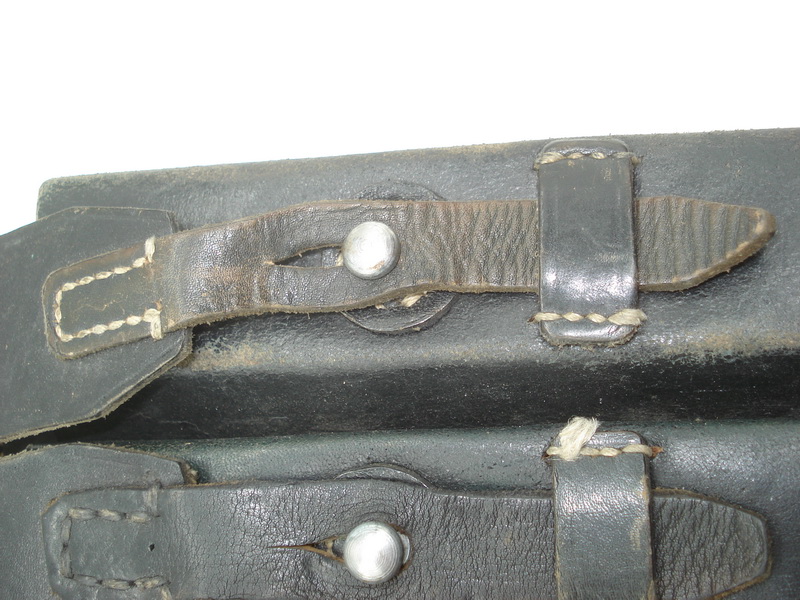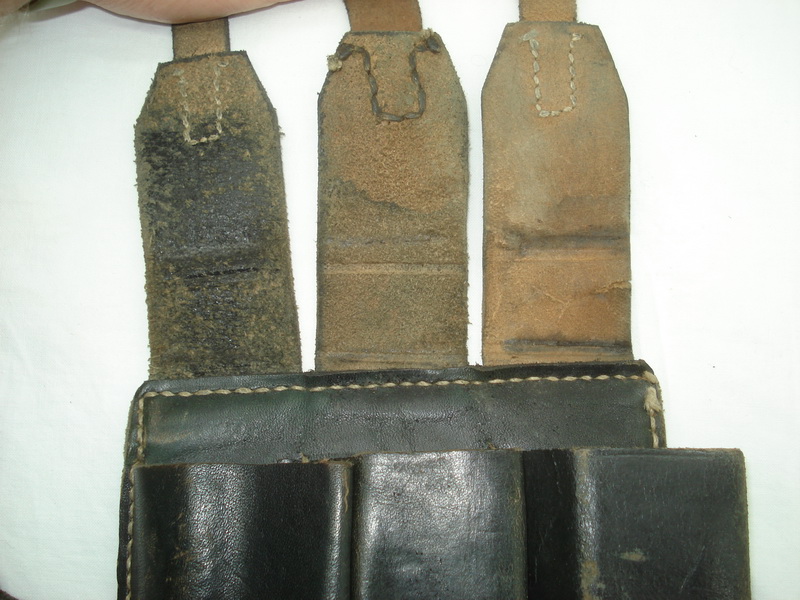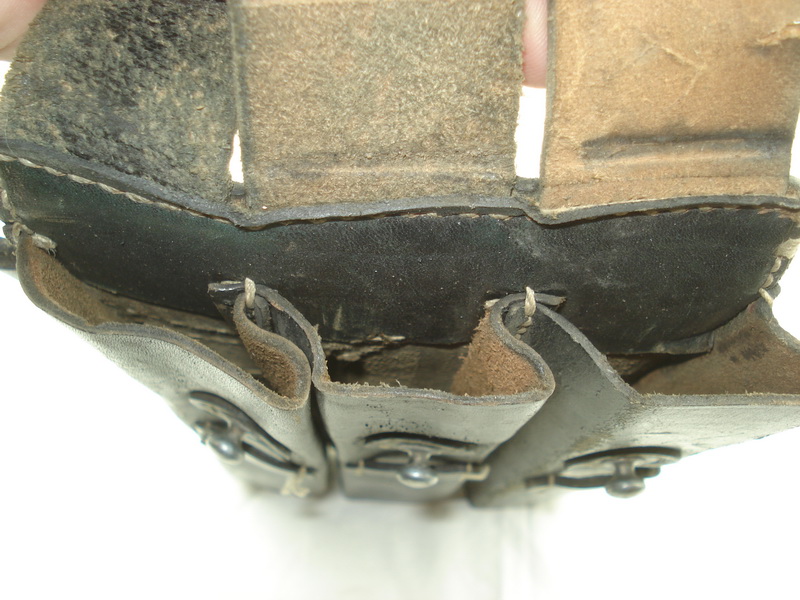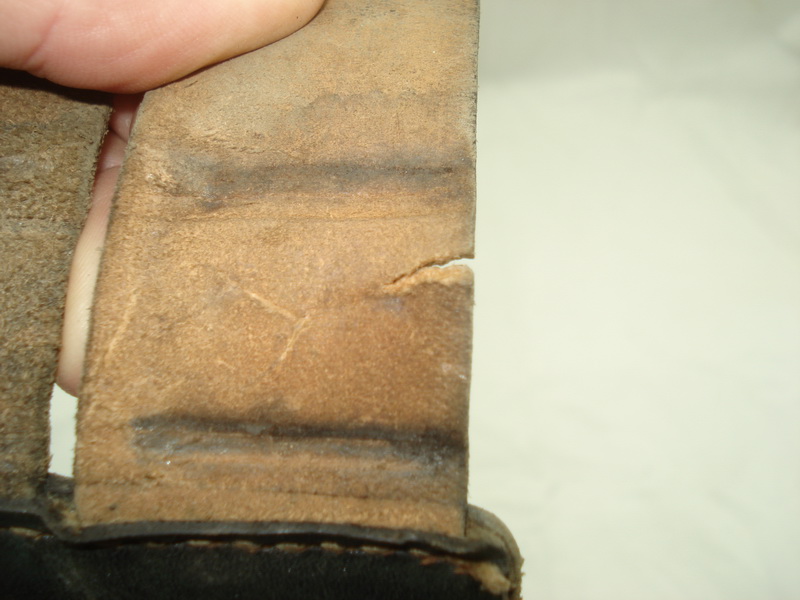 MP38 u. 40 magazine pouch in leather.
Excellent condition, marked "MP38 u. 40", makers mark "Gottlieb Singer 1943" and a WaA to the rear top.
The midle closing strap to the front has been periode replaced, as can be judged by the wear to the leather.
The lid on one of the pockets has a small tear as pictured. Very rare pouch.
$ 750,-