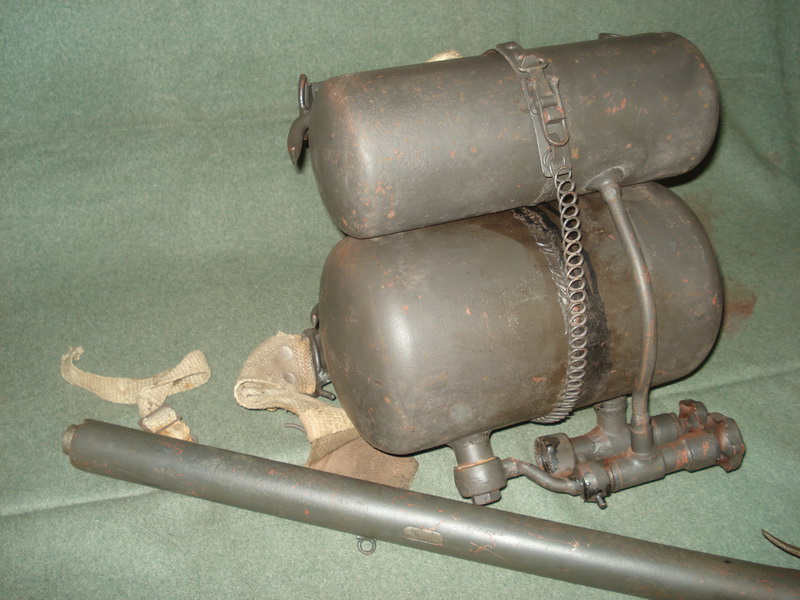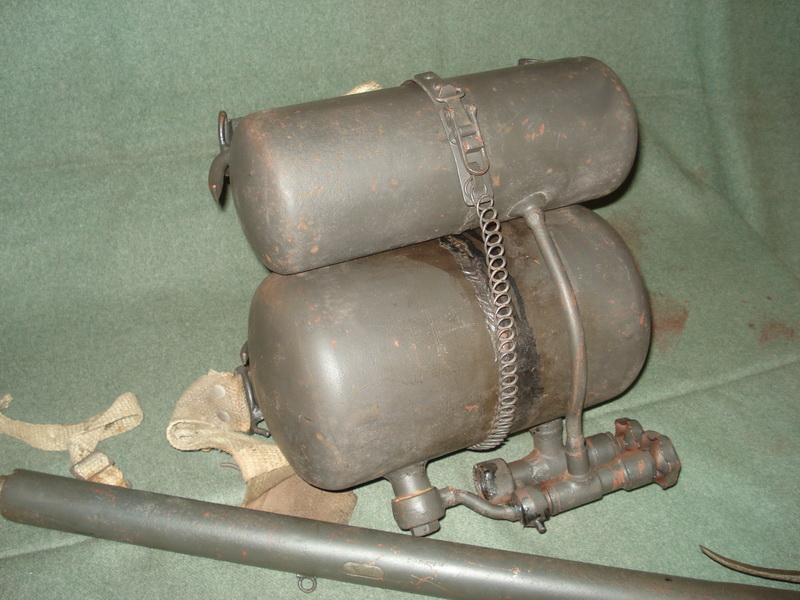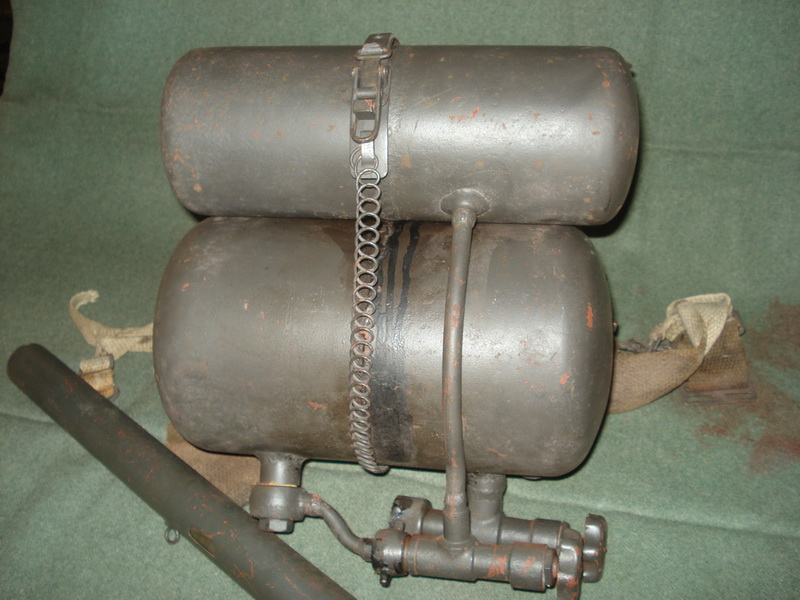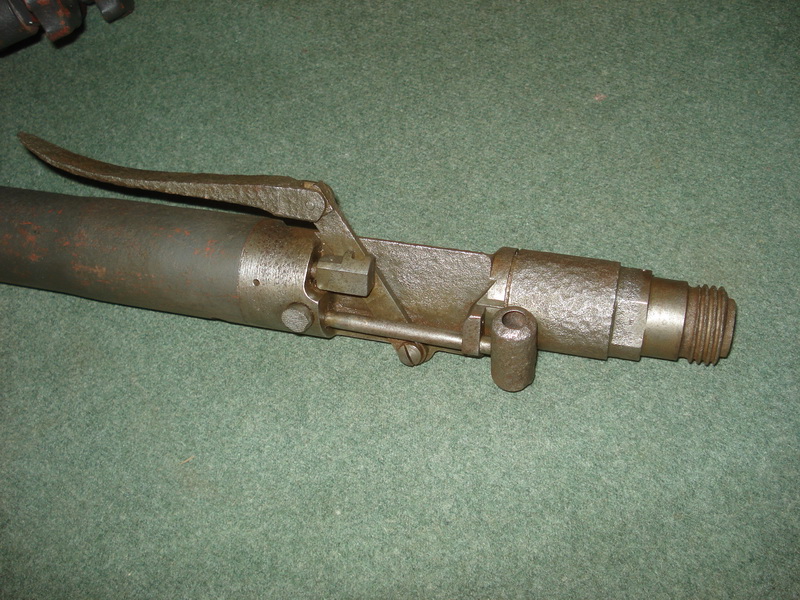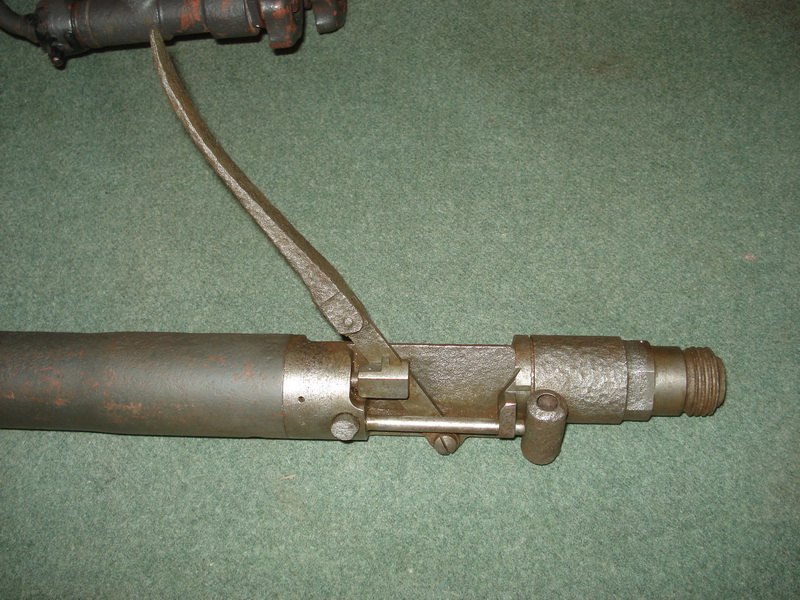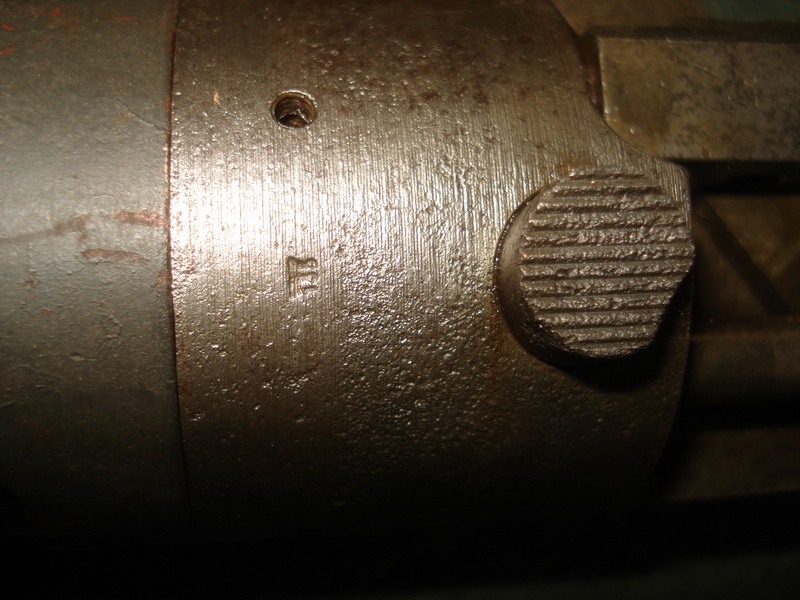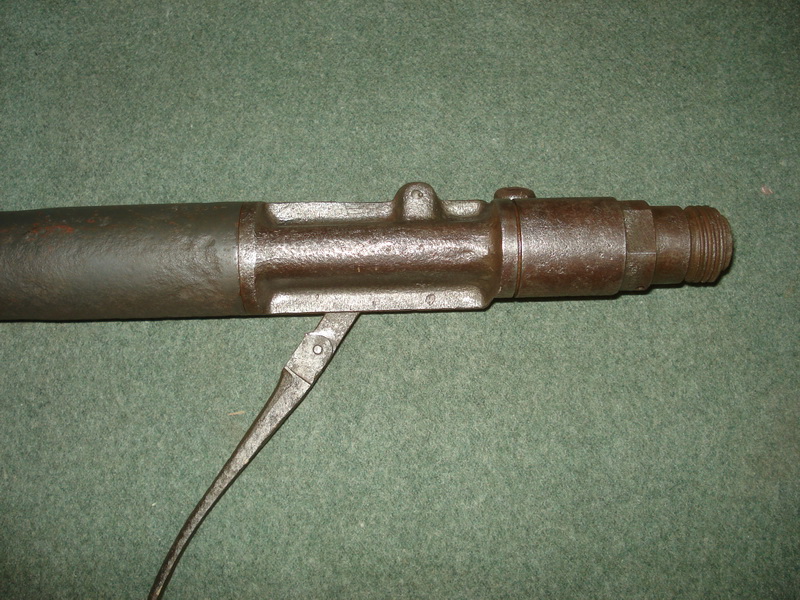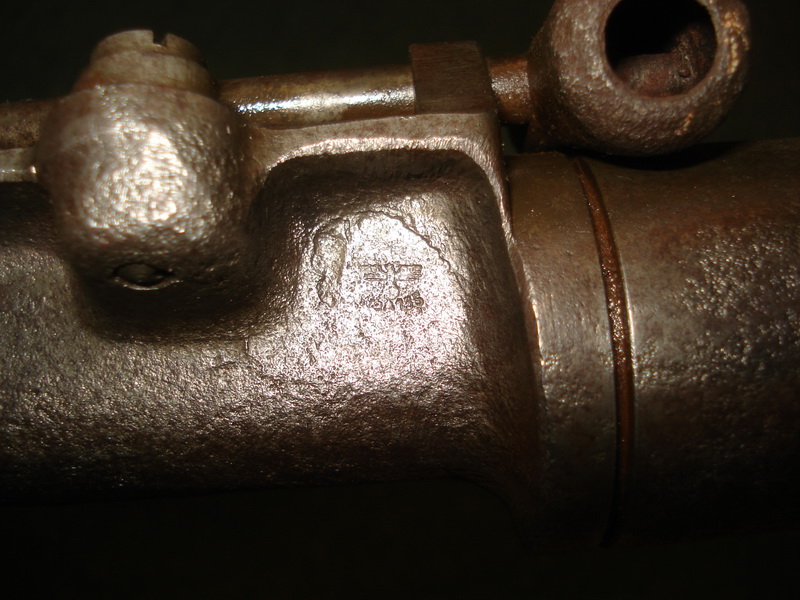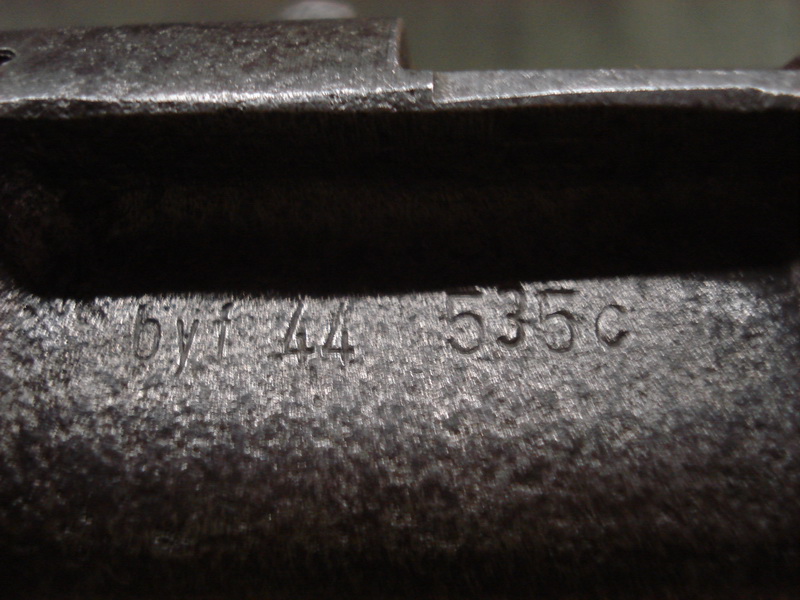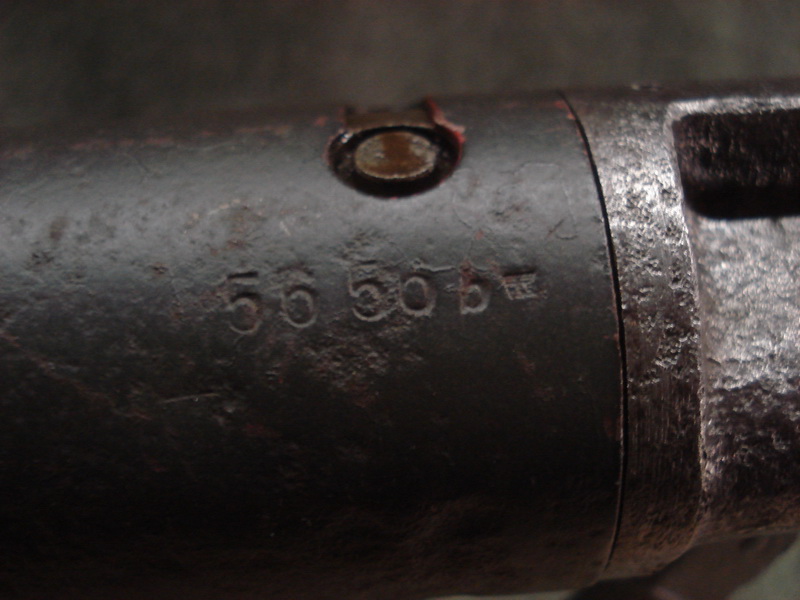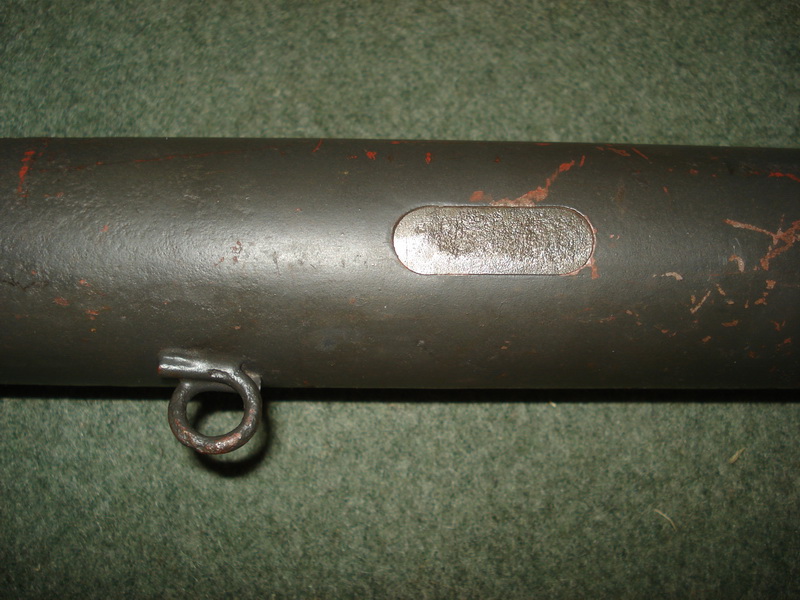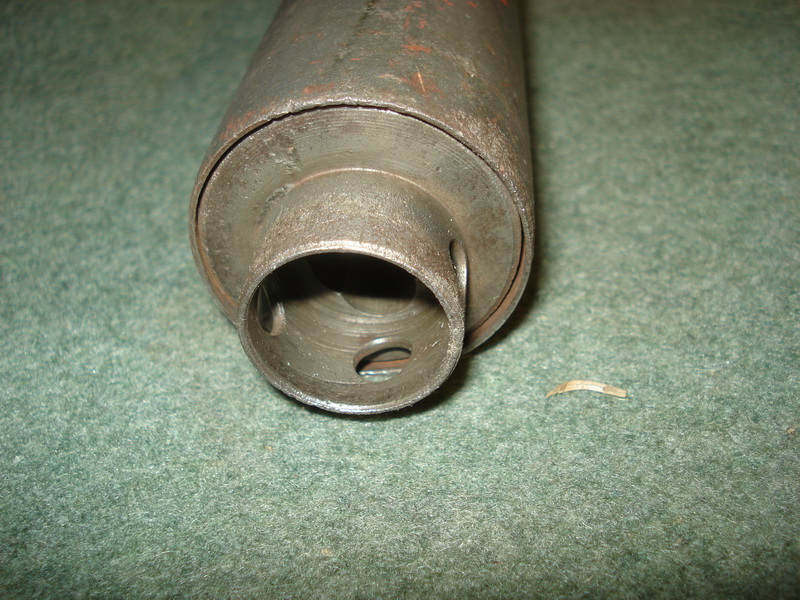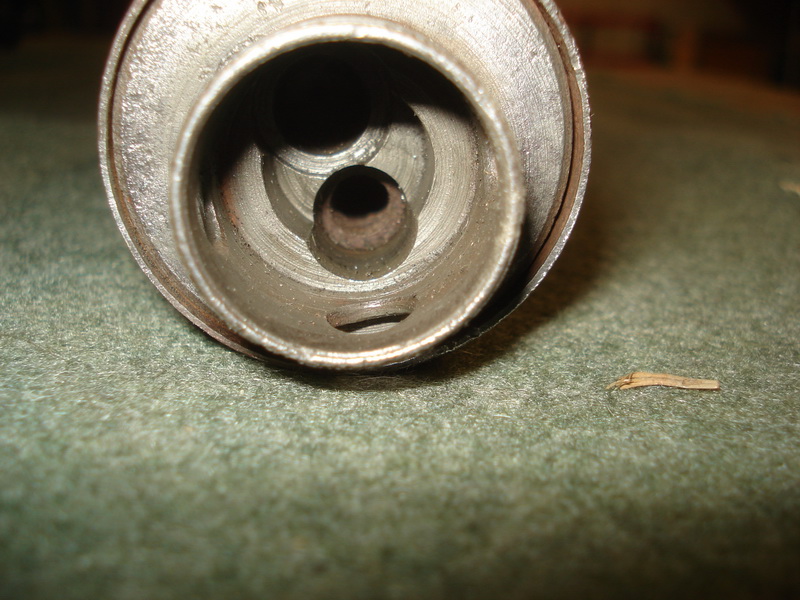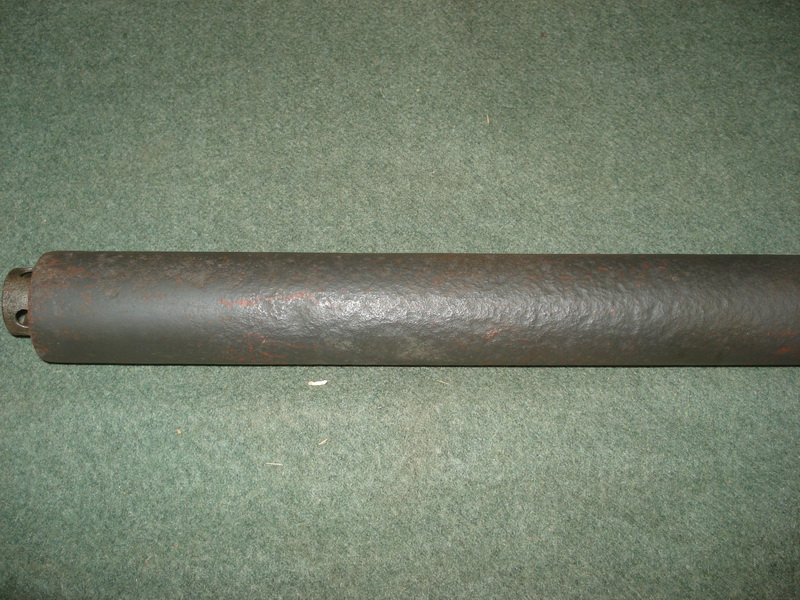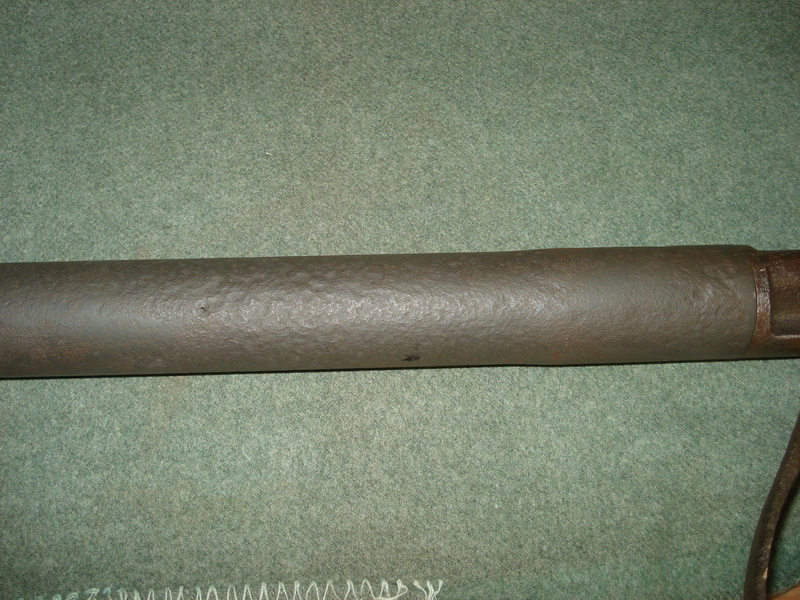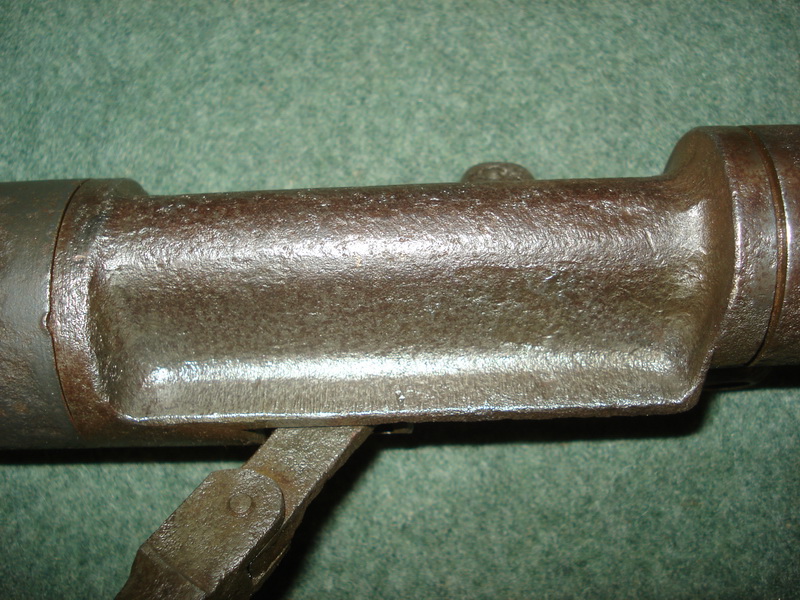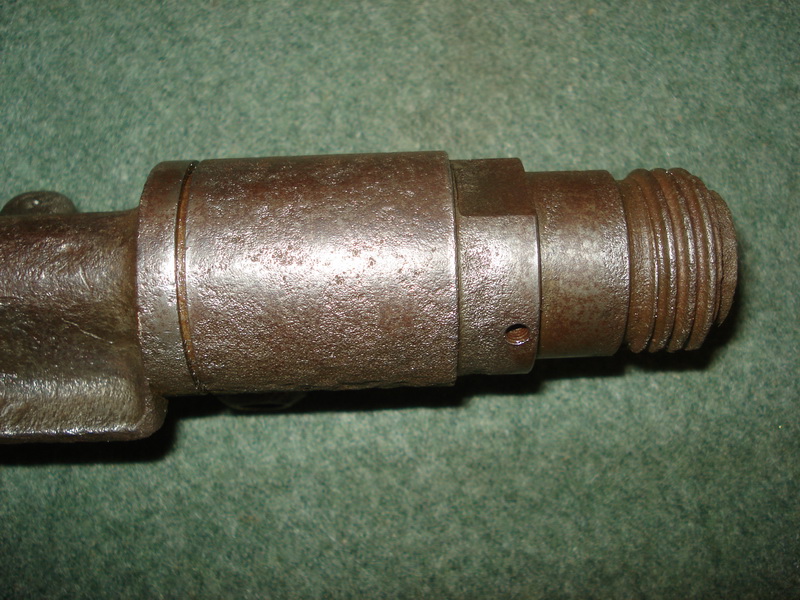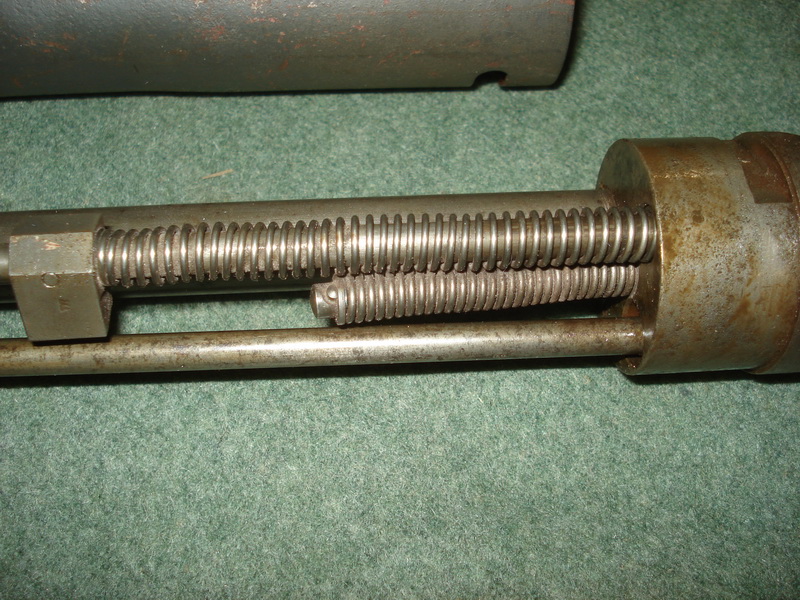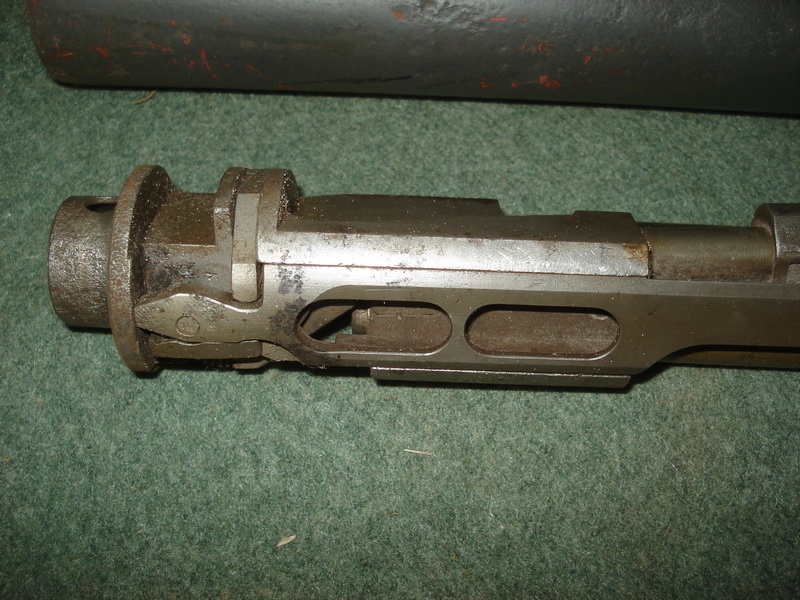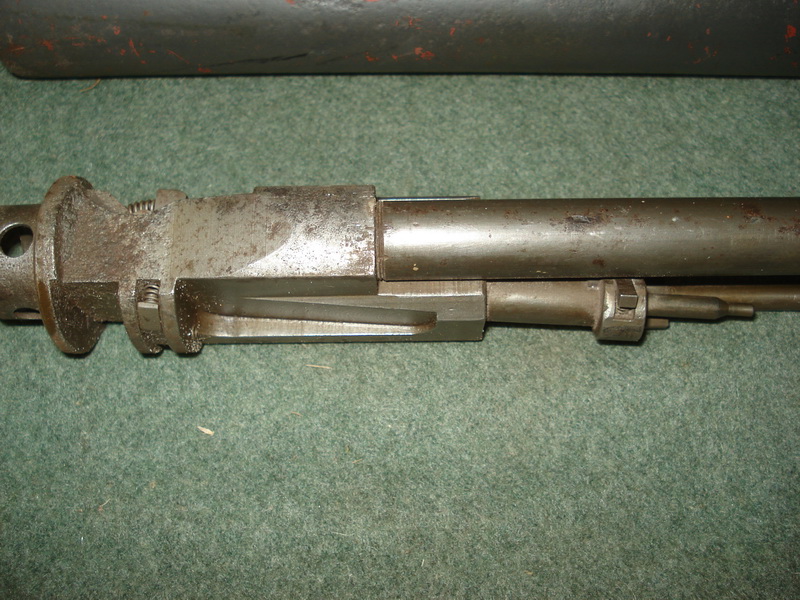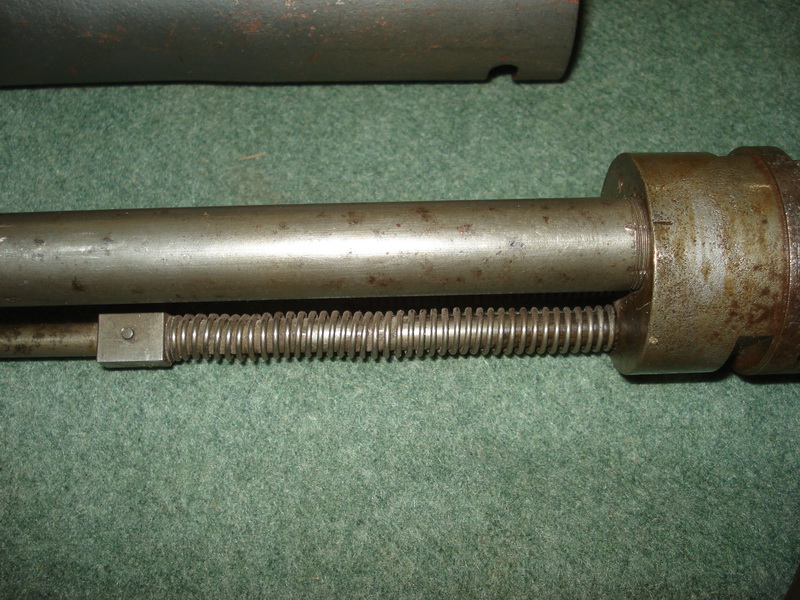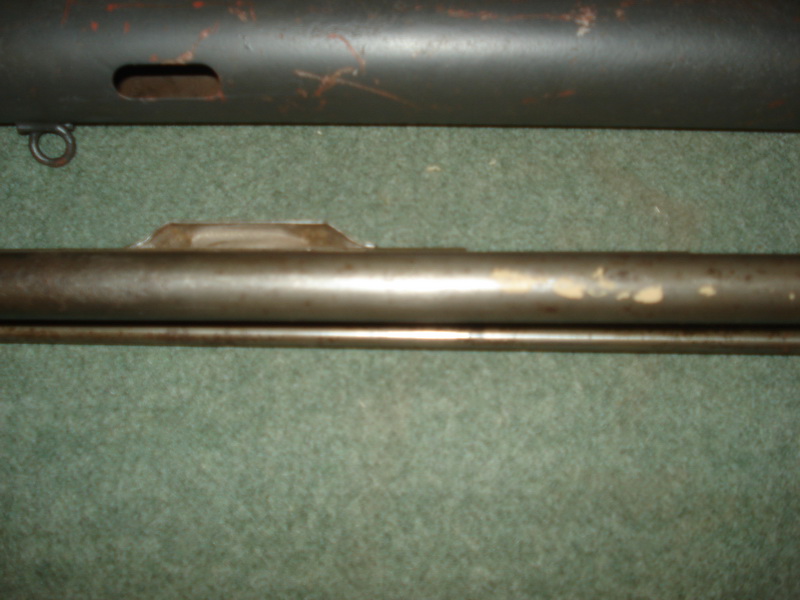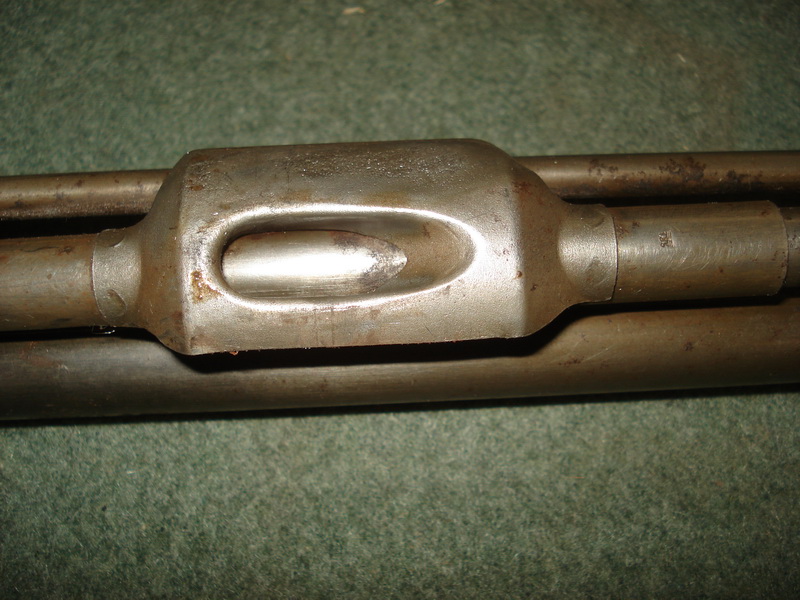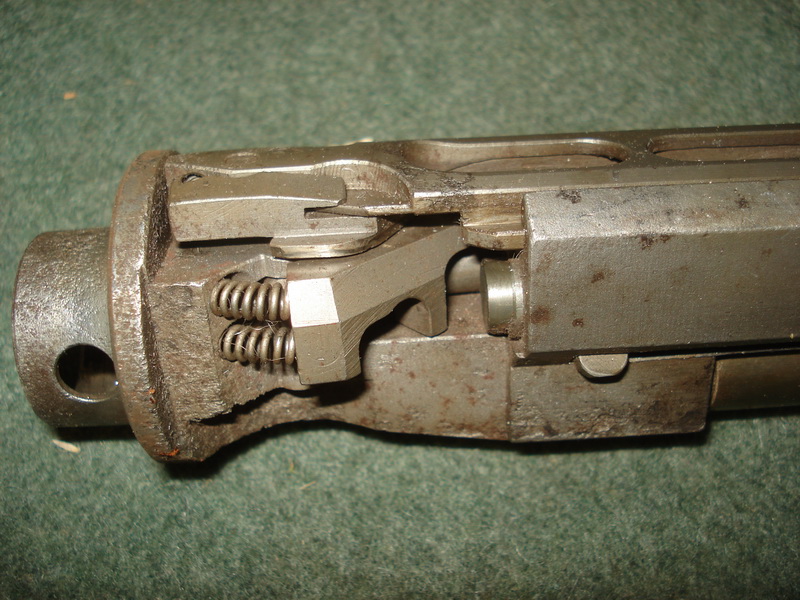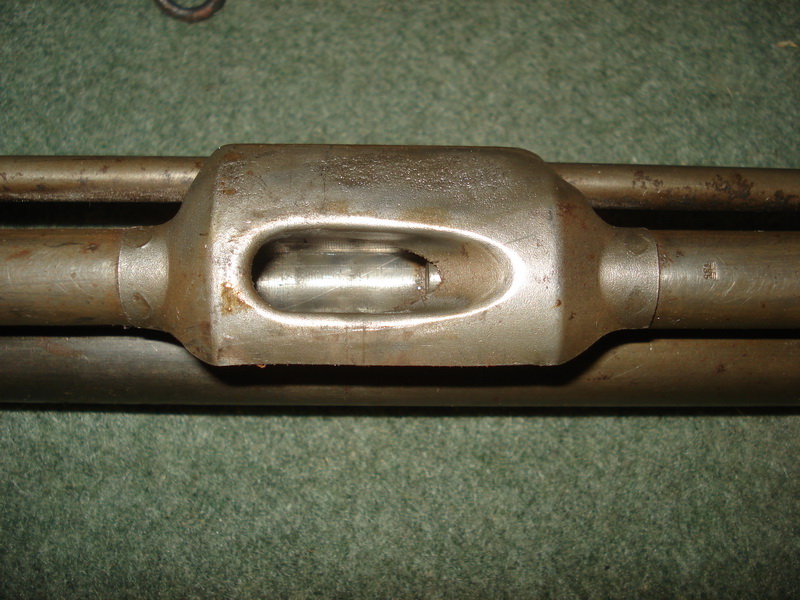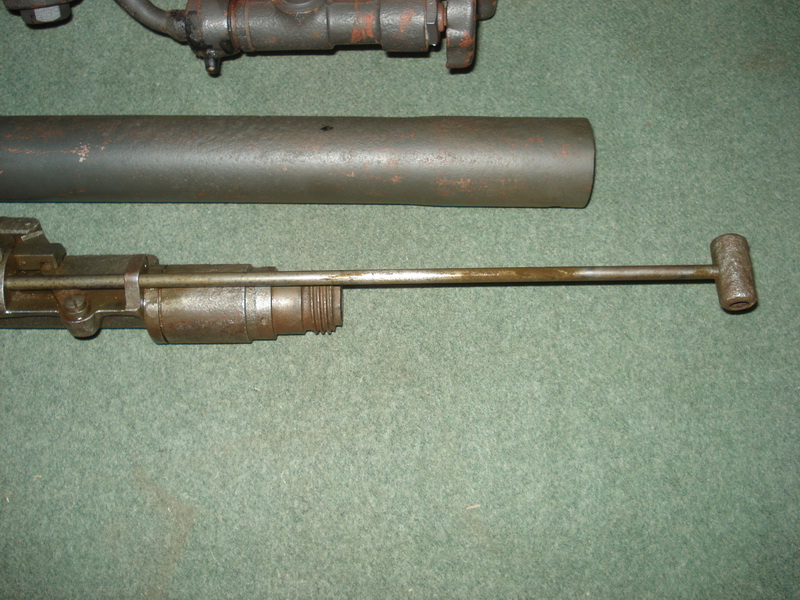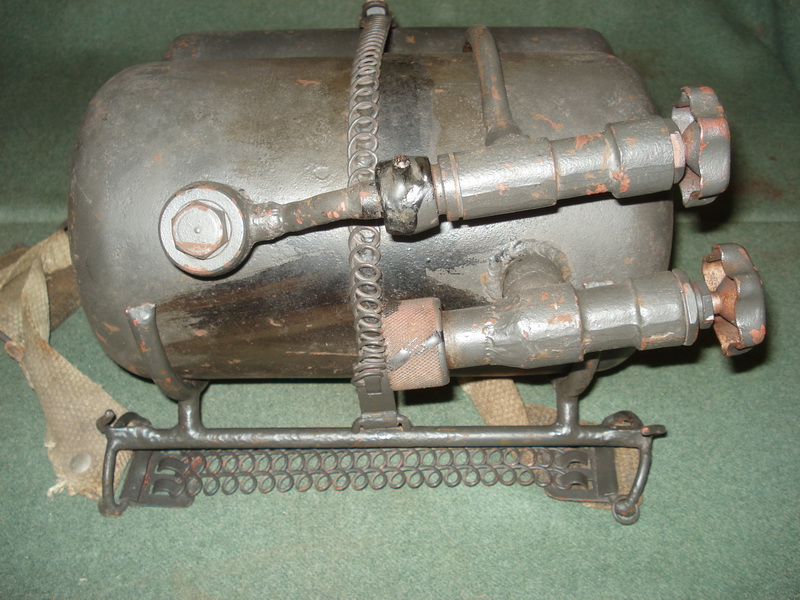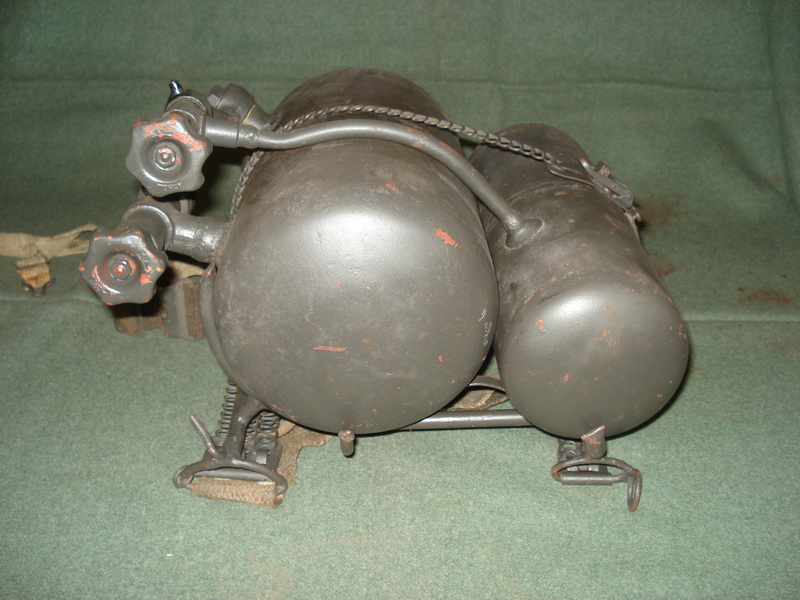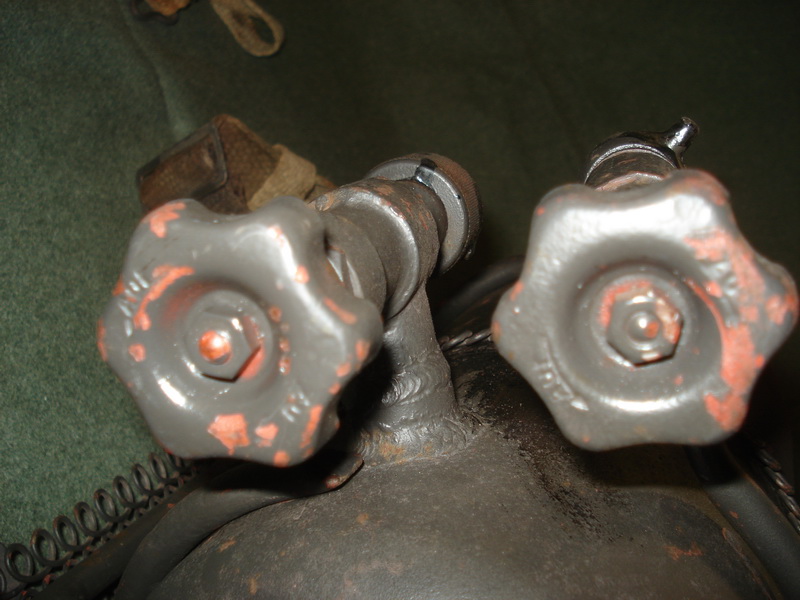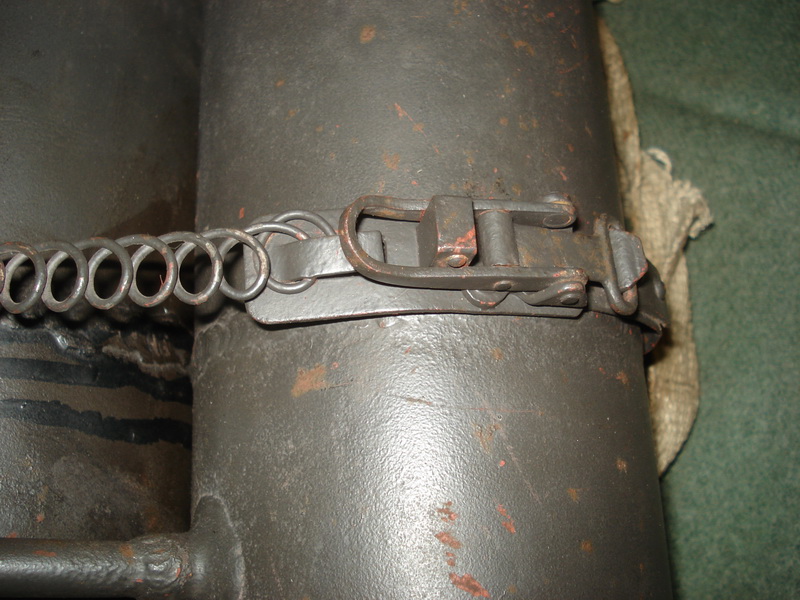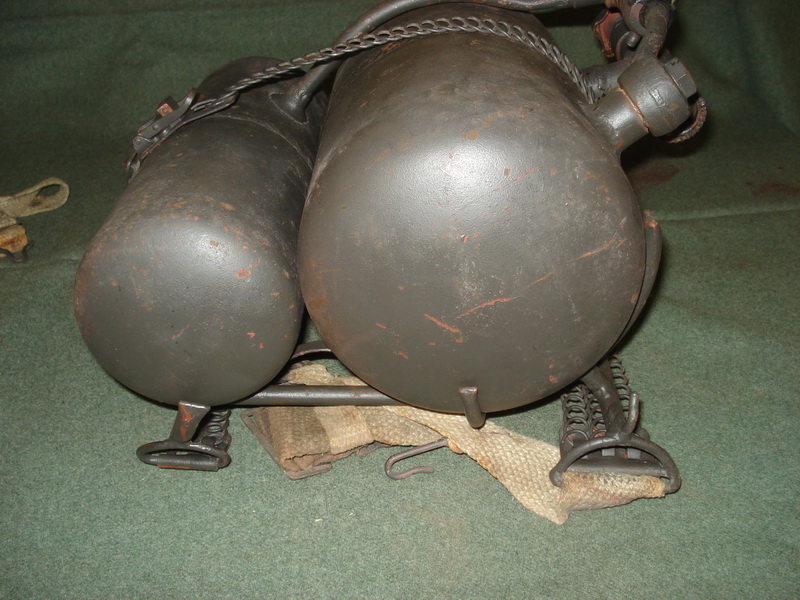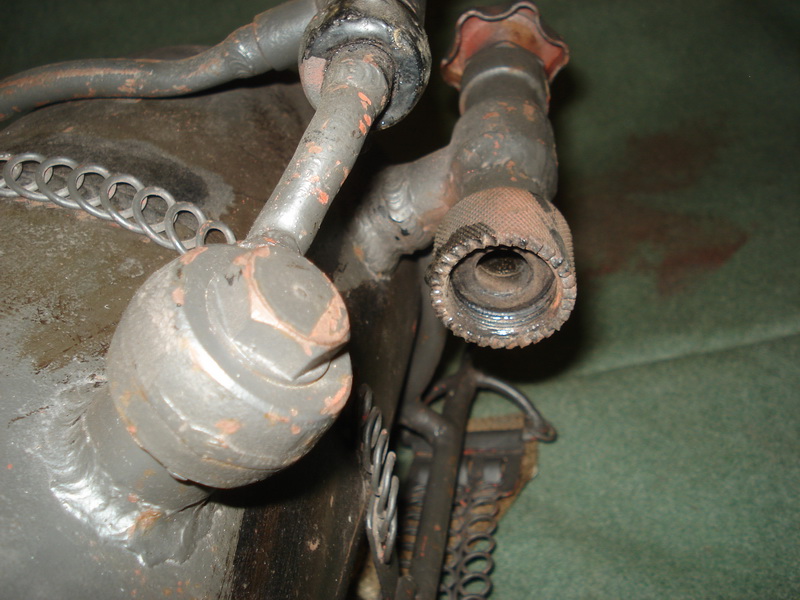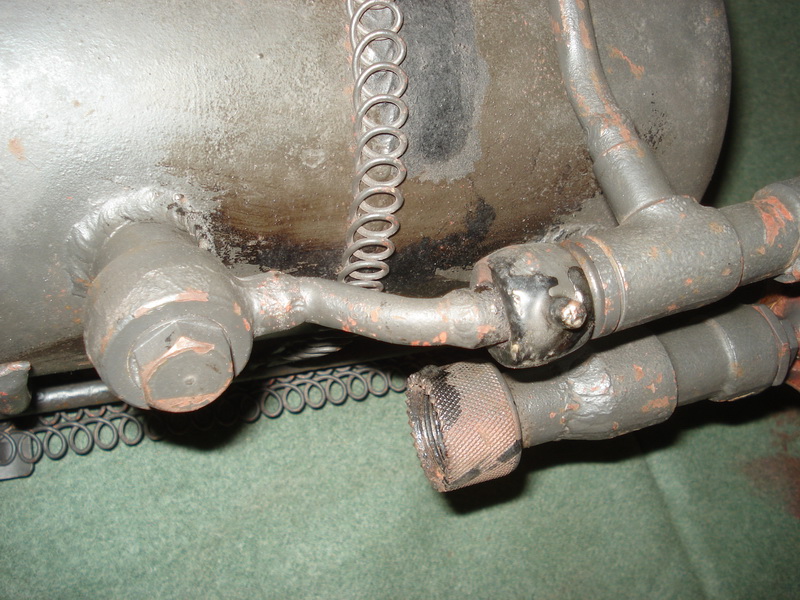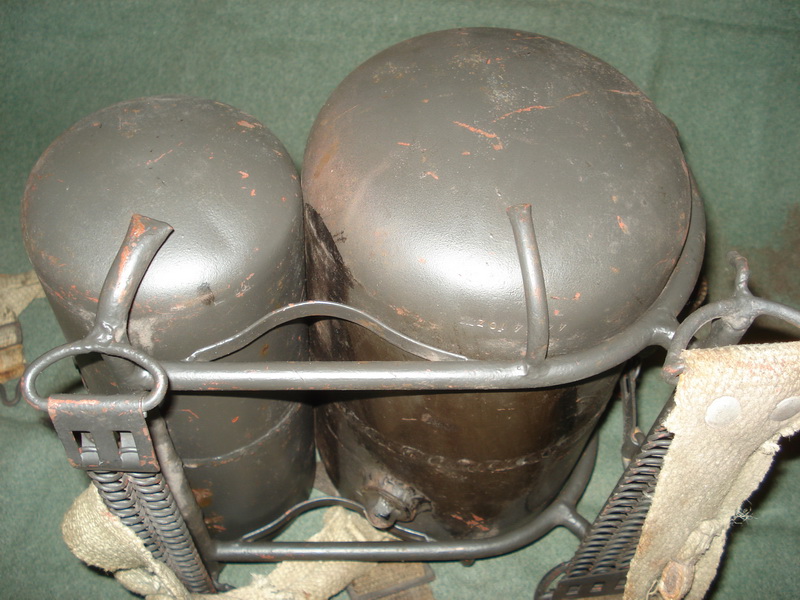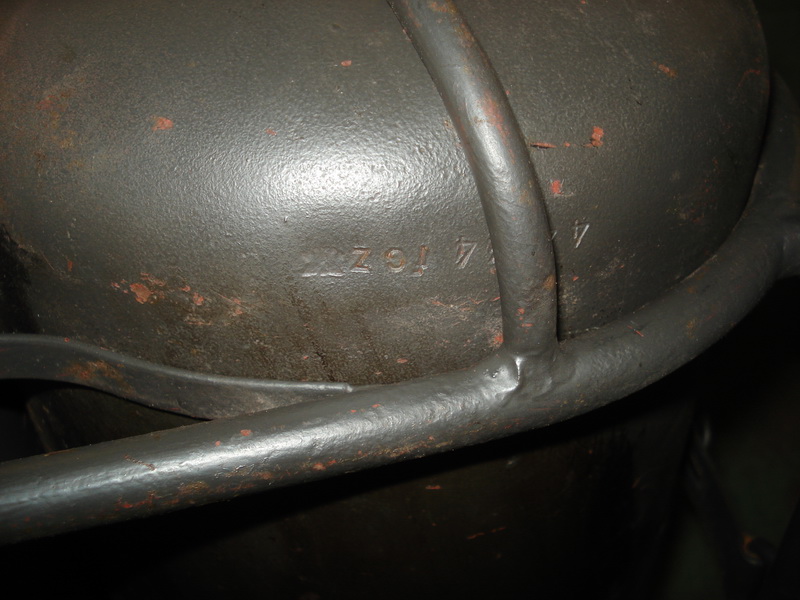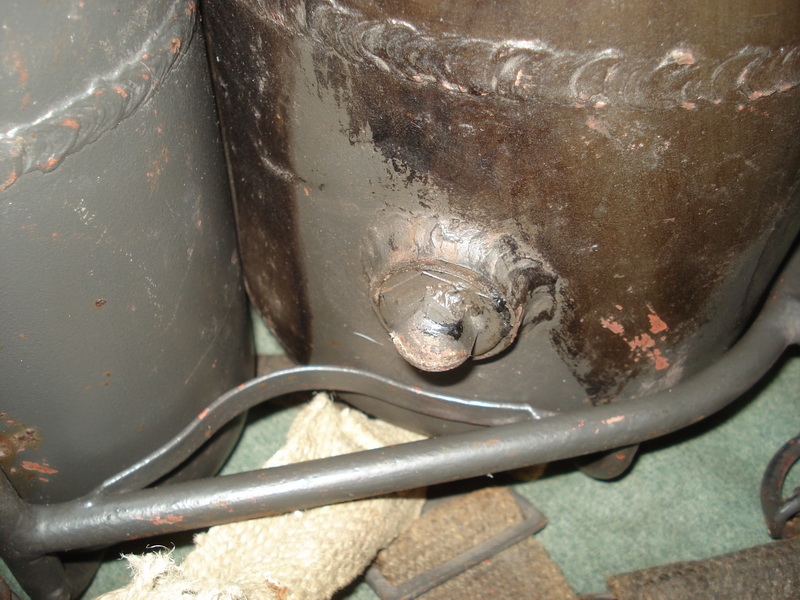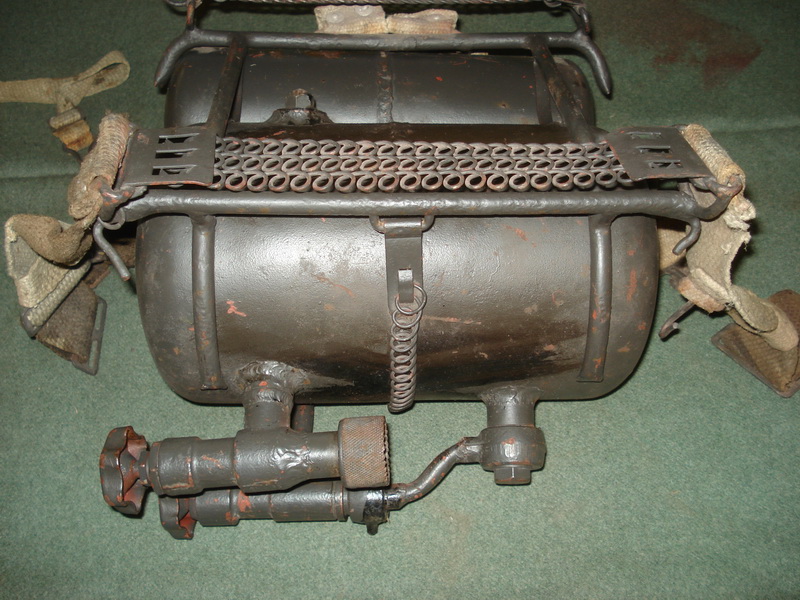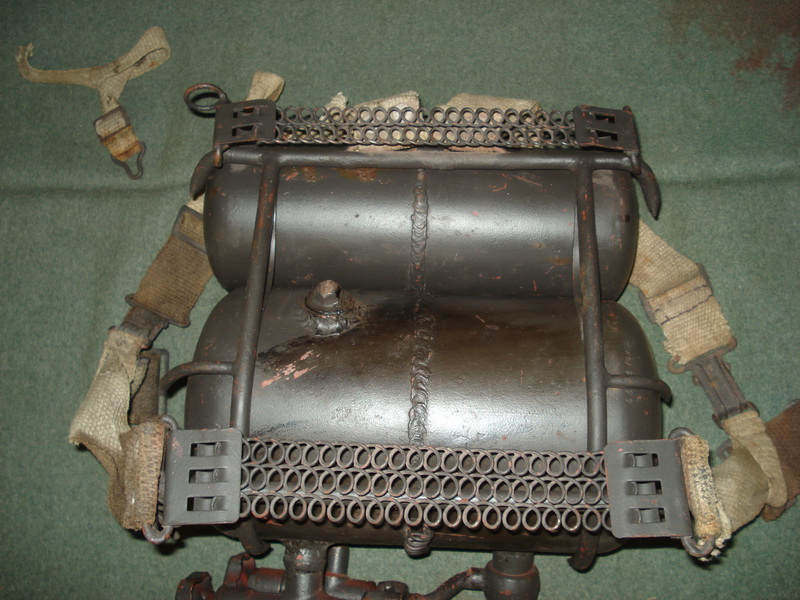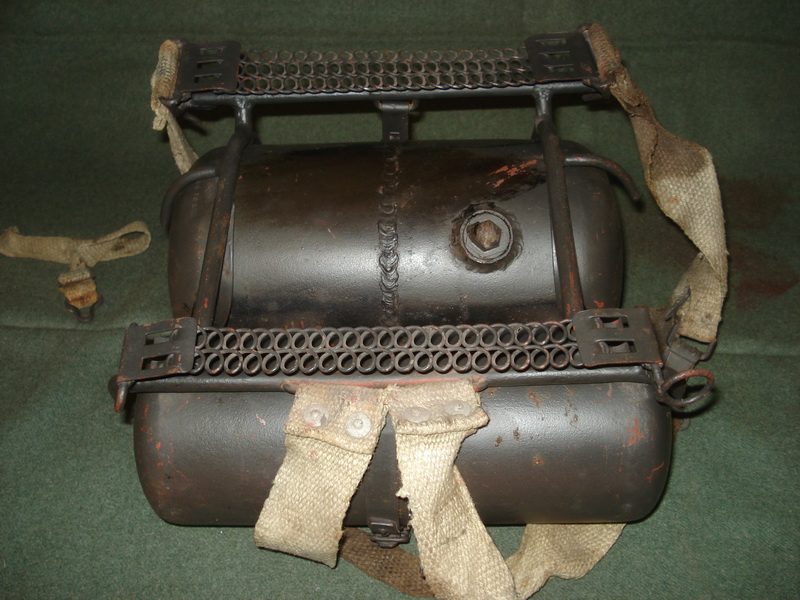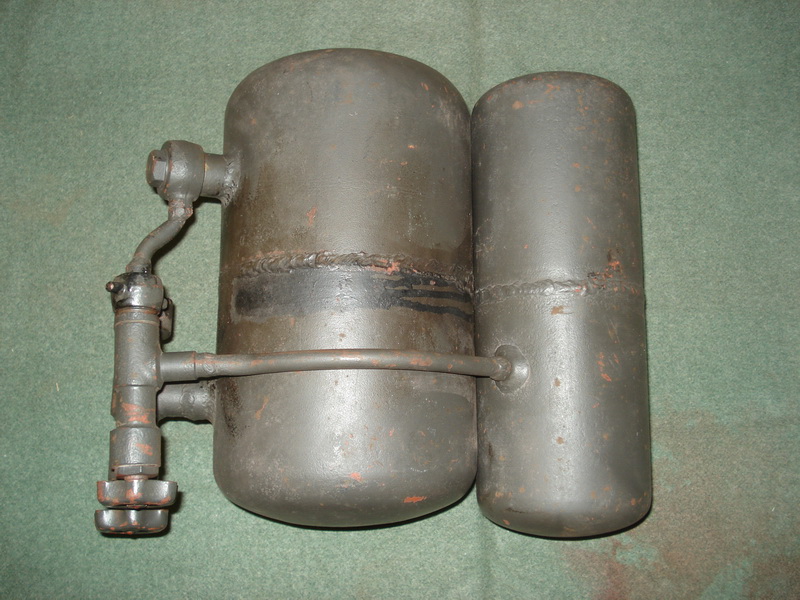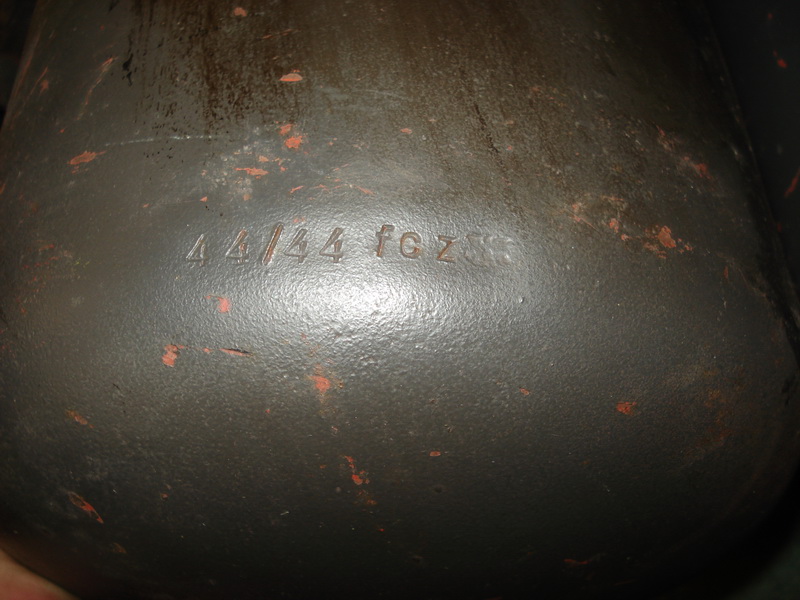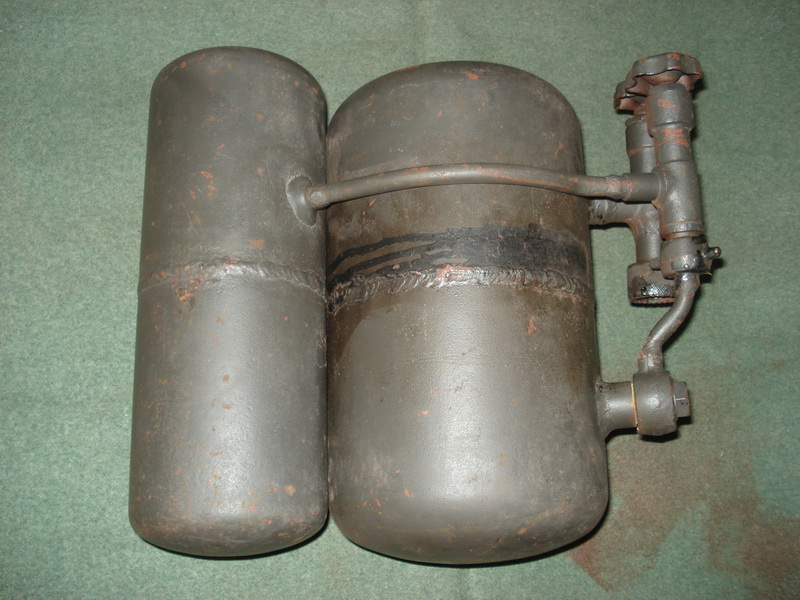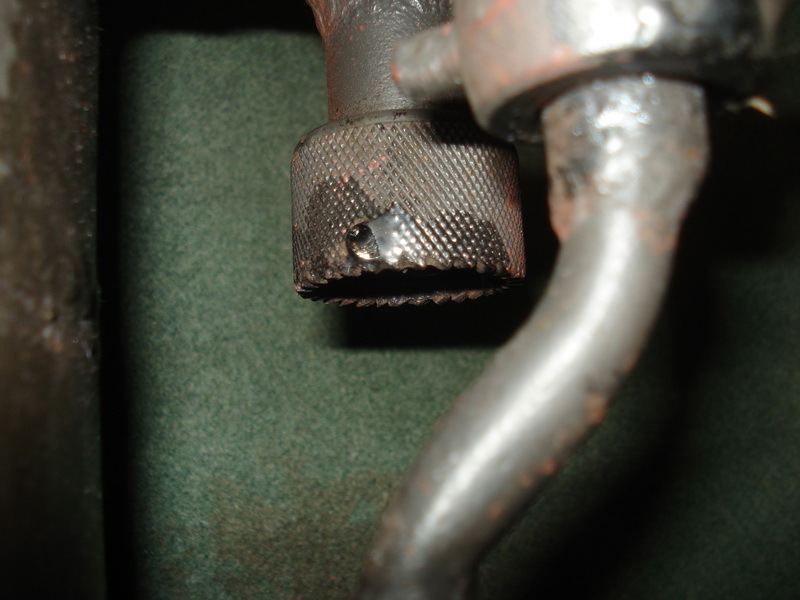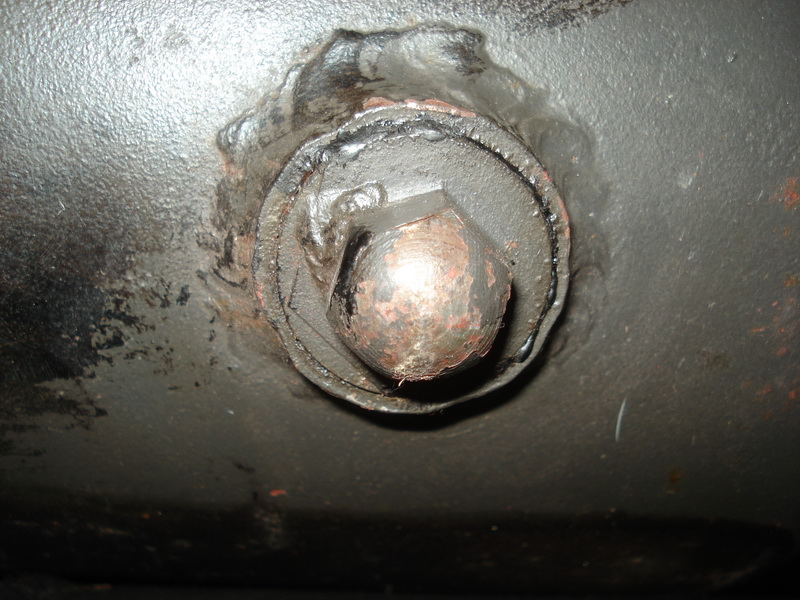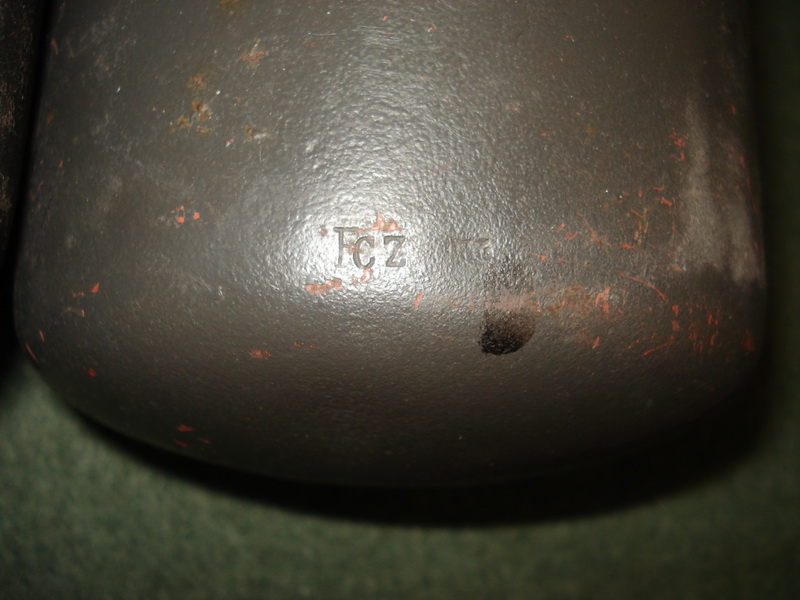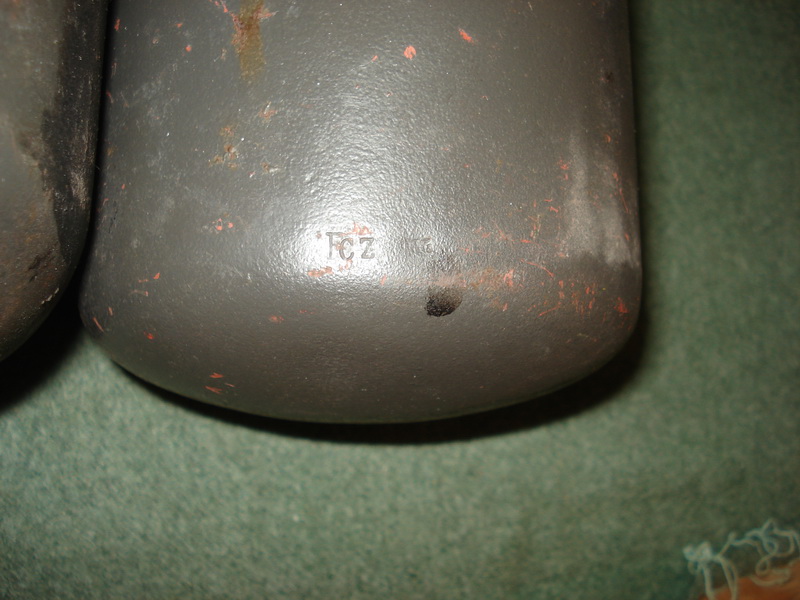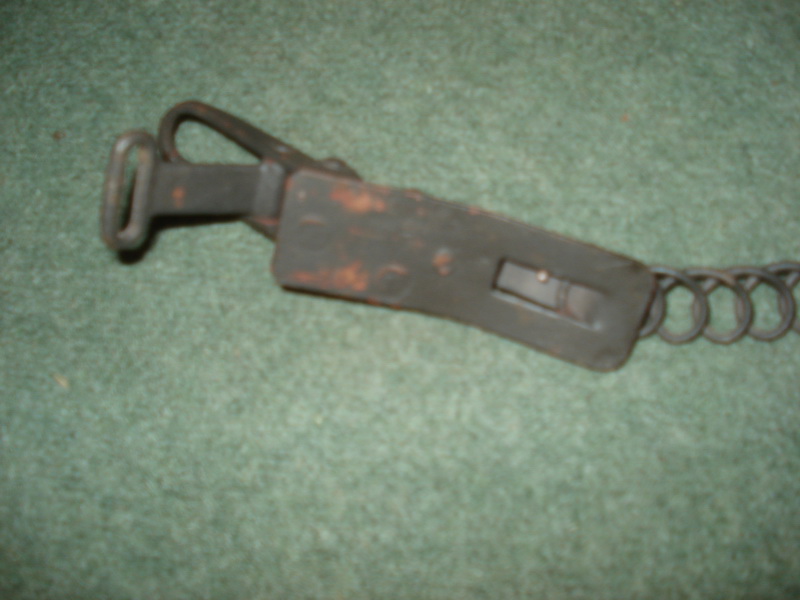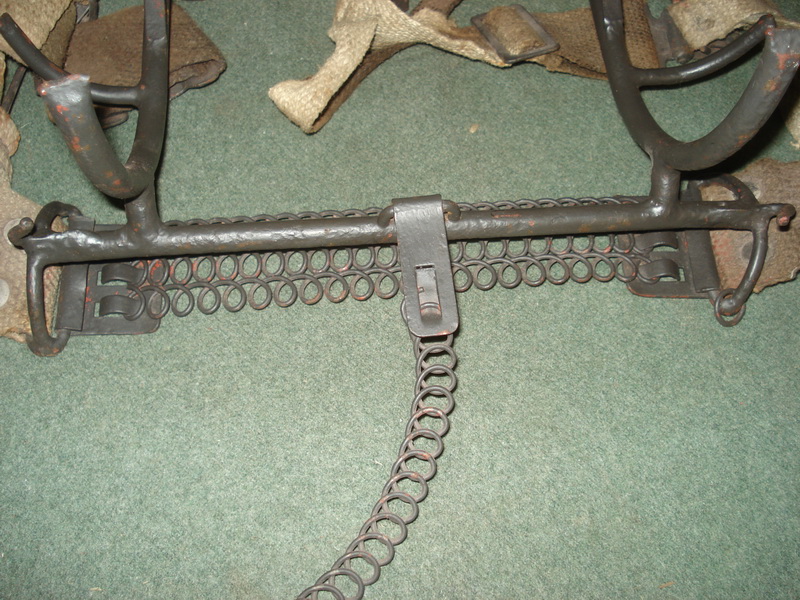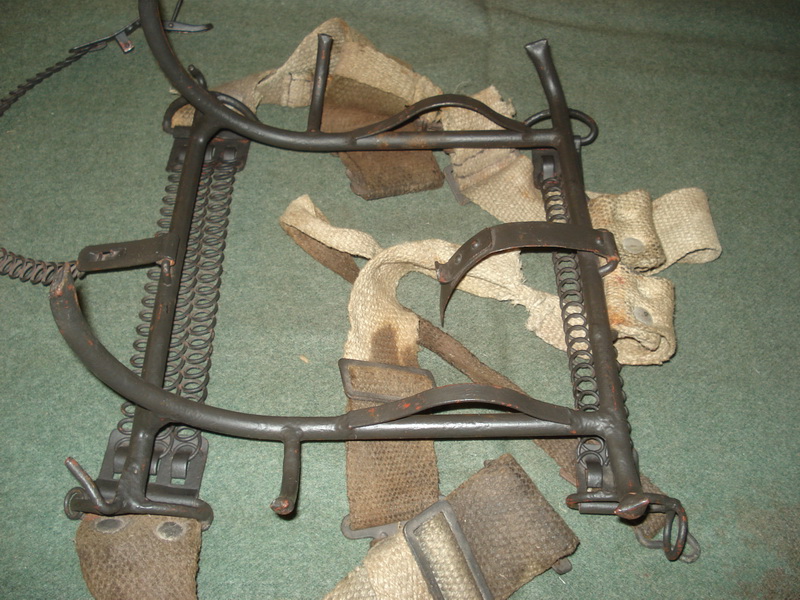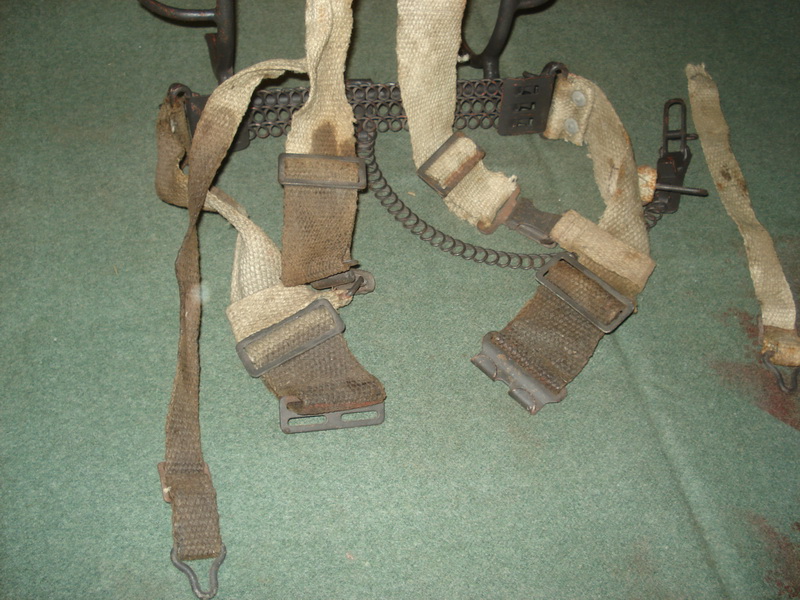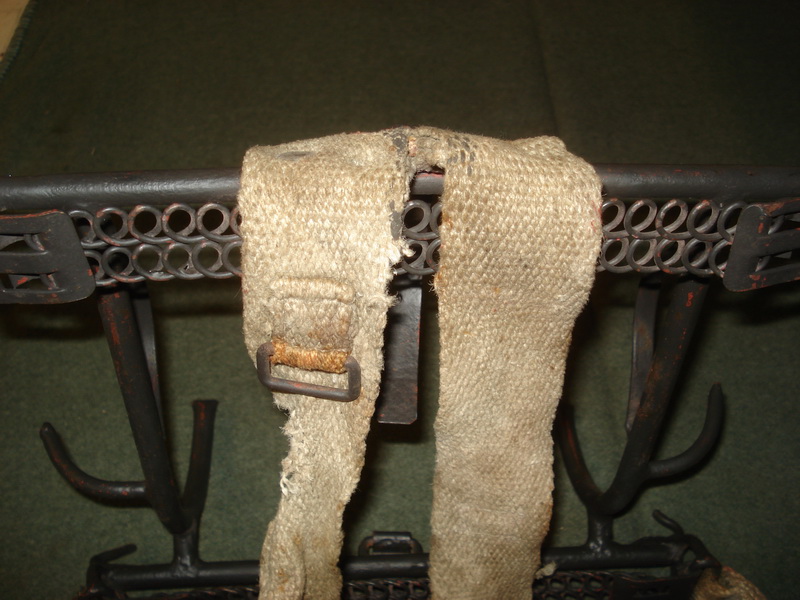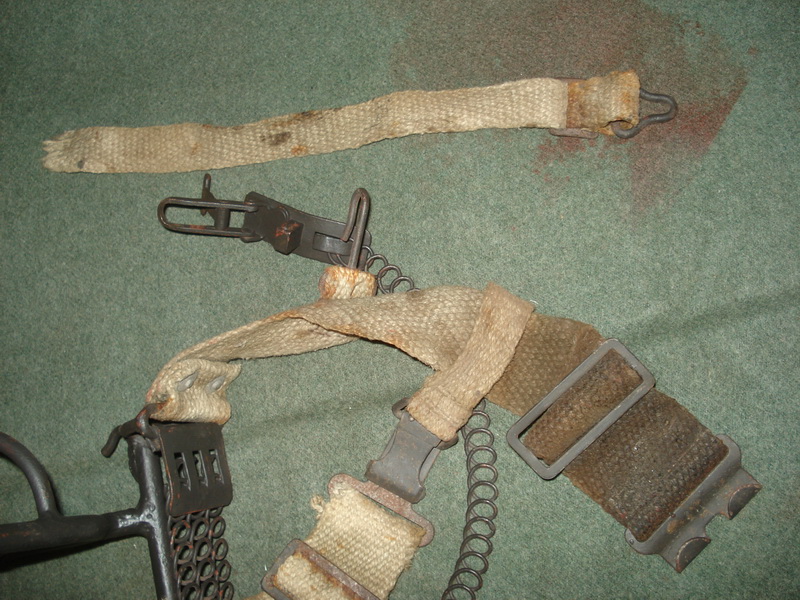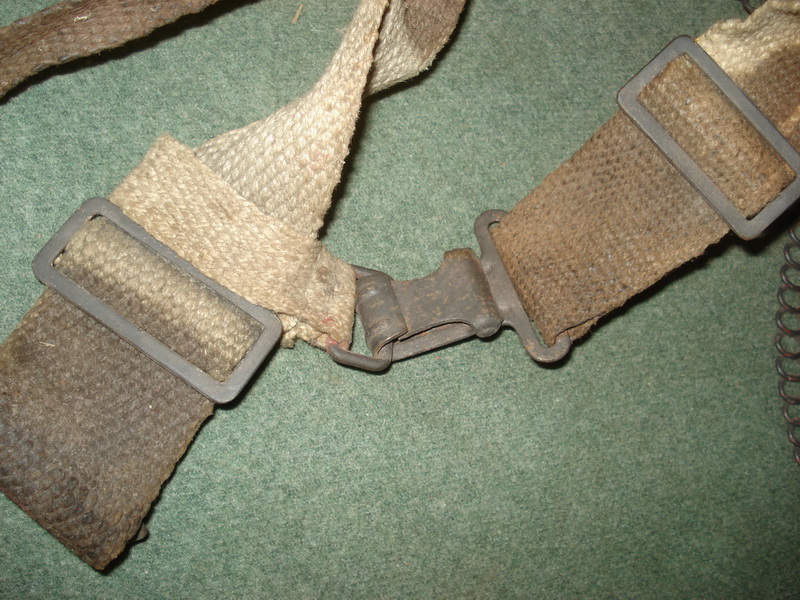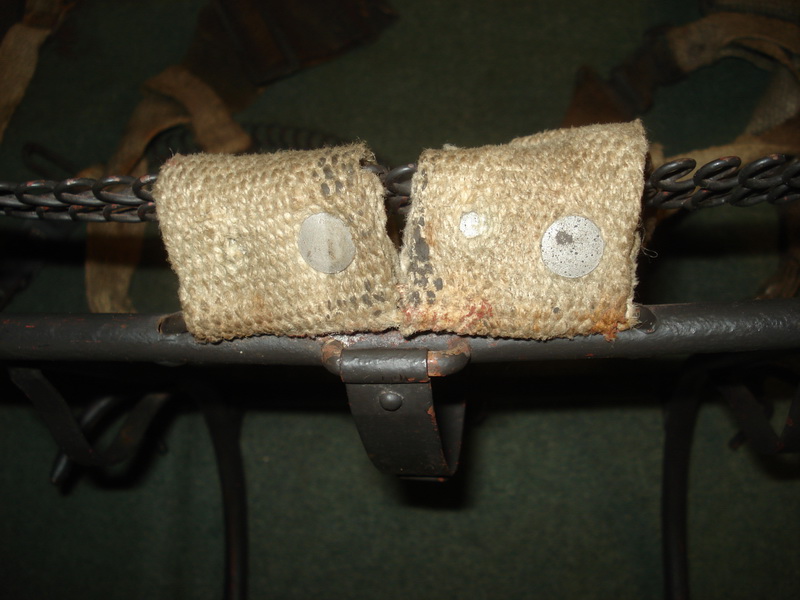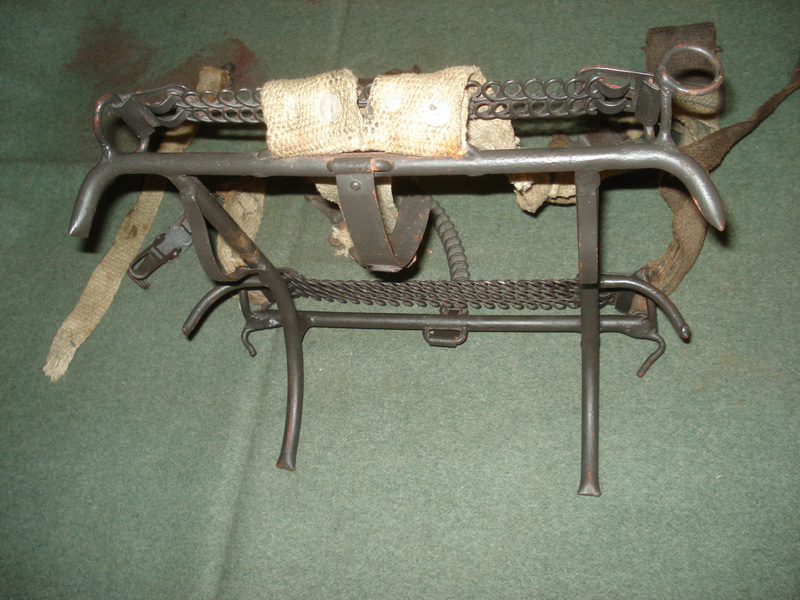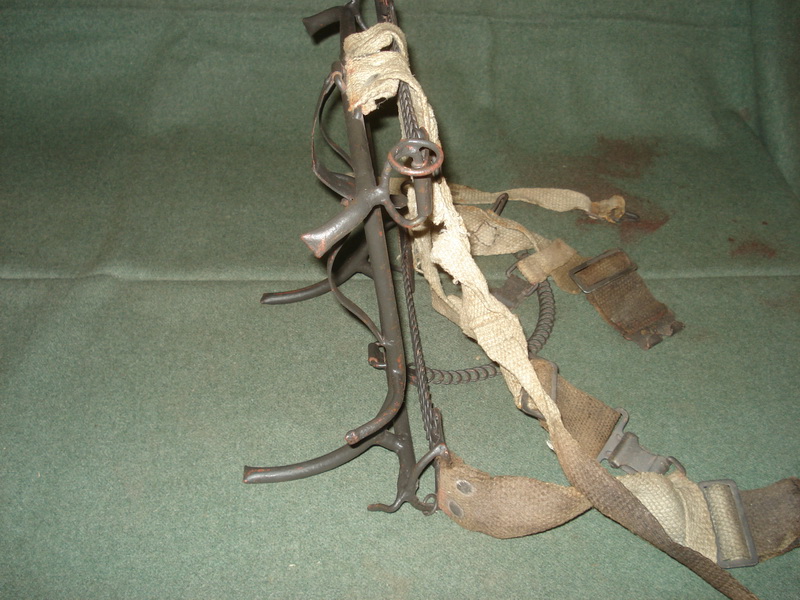 Flammenwerfer 41. Set consists of the Strahlrohr, the tank set and the carry frame. The only main part missing is the flexible connection hose. This set was found in a tunnel where it was stored since the war. Due to this bad storage it has seen some rust. All parts have been repainted, and the web harness is rather fragile, one strap torn off, but present. The magical wand was manufactured by the Mauser Werke Oberndorf/Neckar. It functions, as far as I can tell. The magazine can be filled up and the repeating mechanism appears to be working. The only non-operational part I can find is the pop-up button that arrests the sliding cover.
The tanks are marked fcz
for "Total" K.G. Foerstner & Co.
$ 3500,-