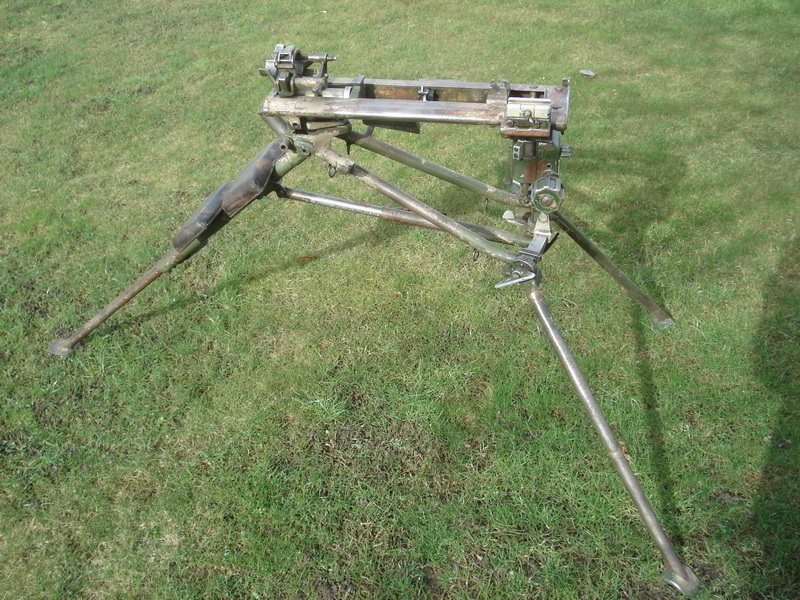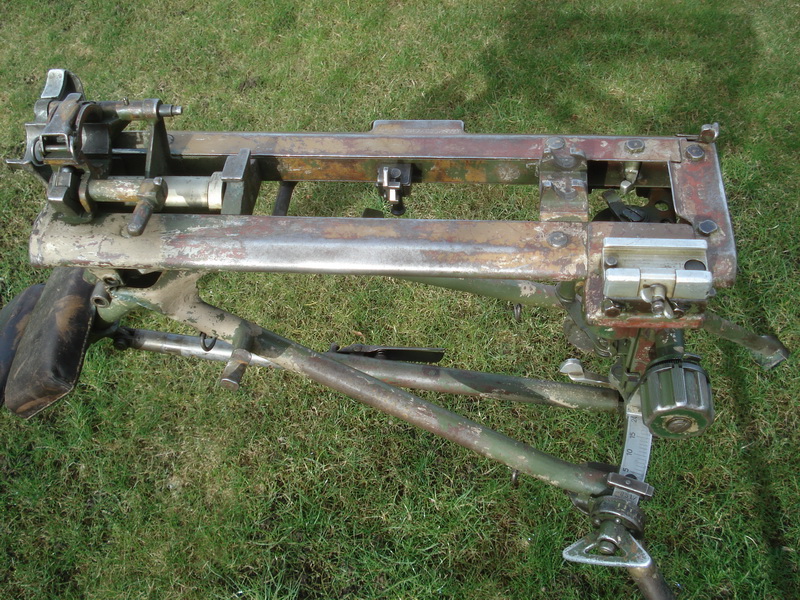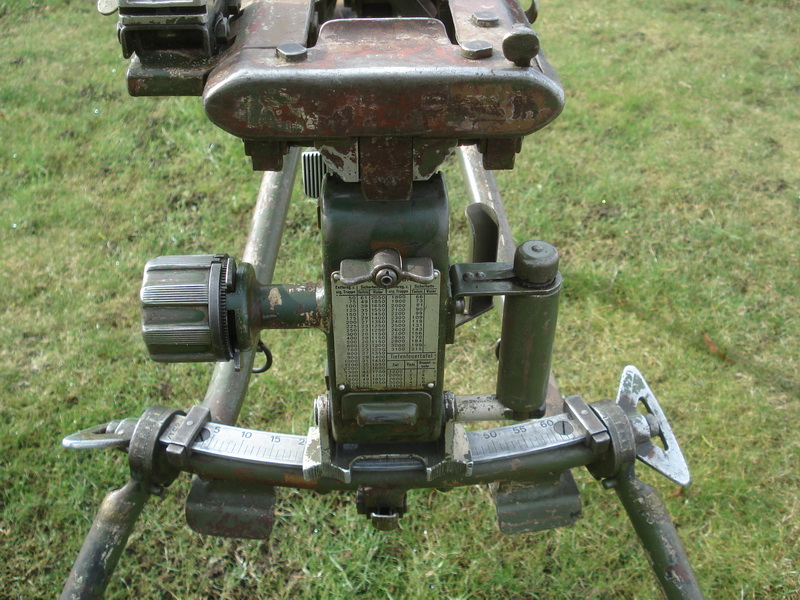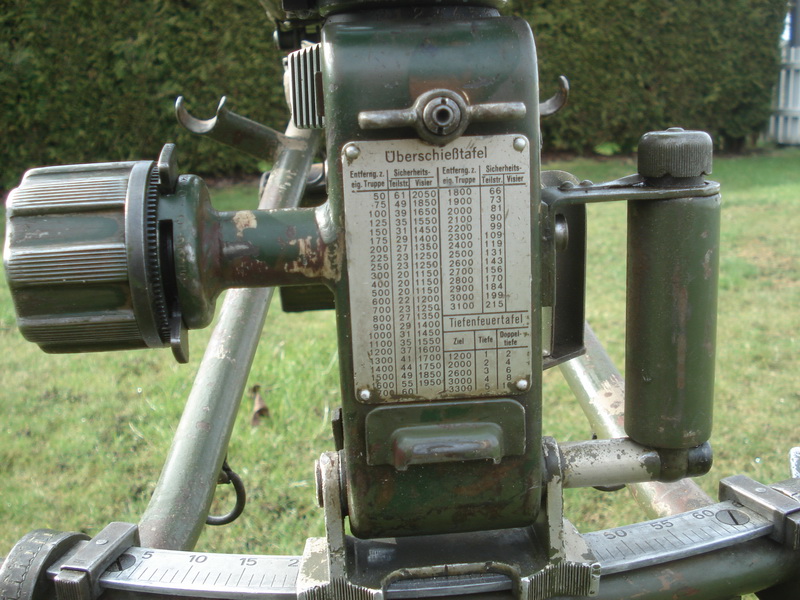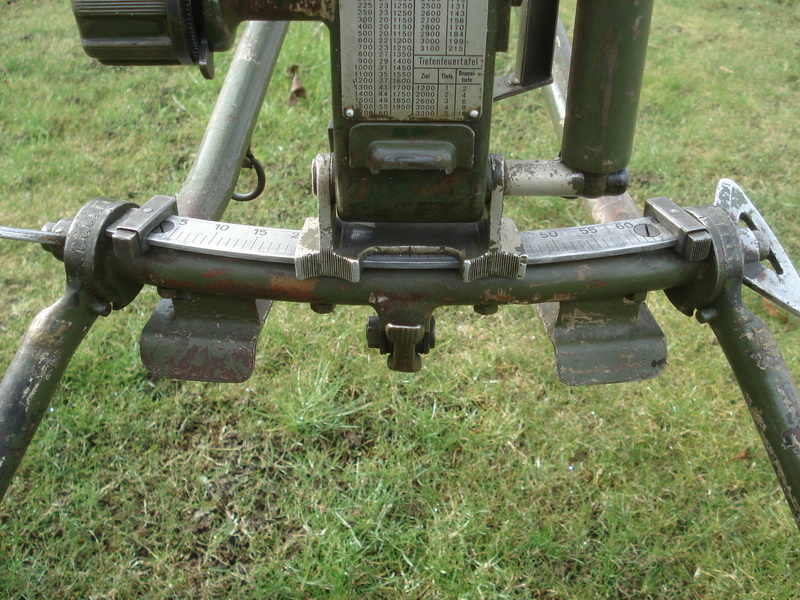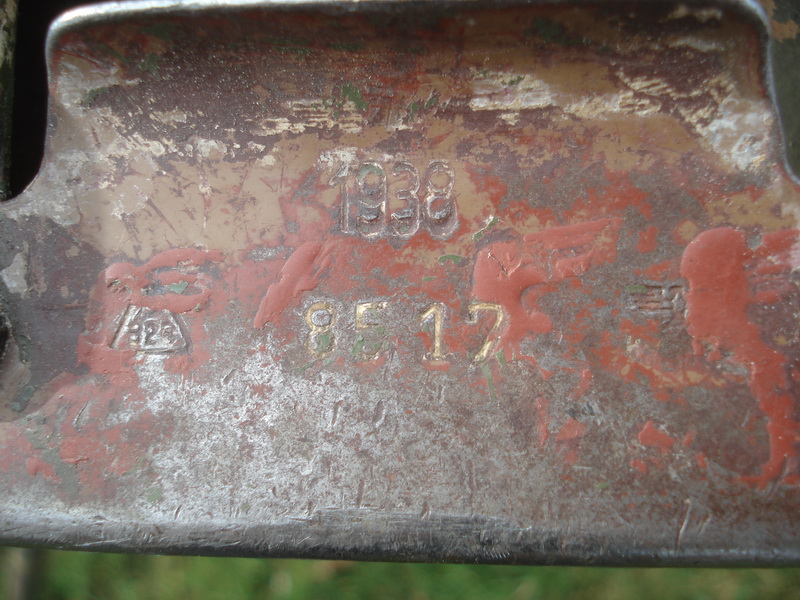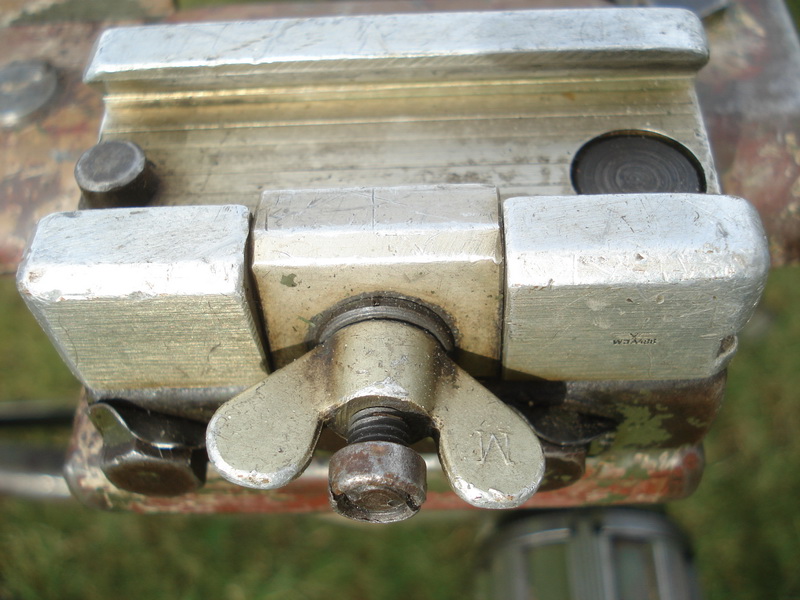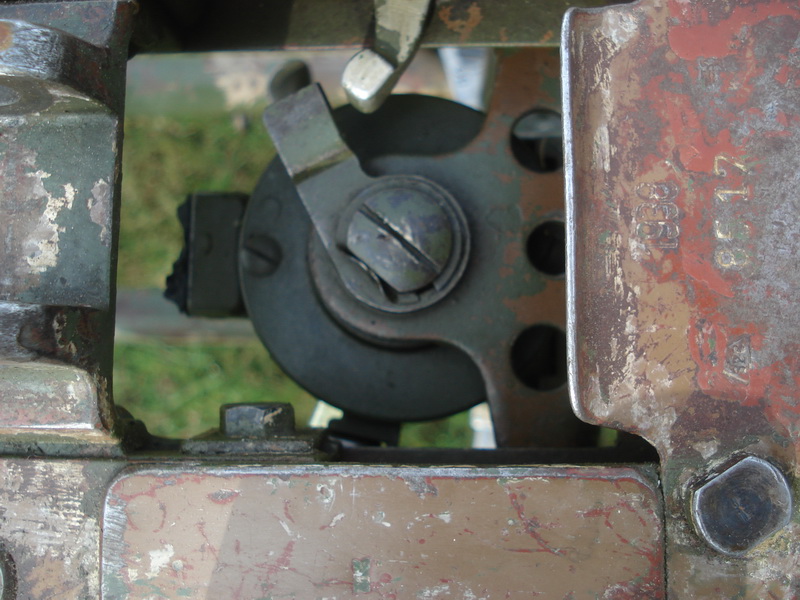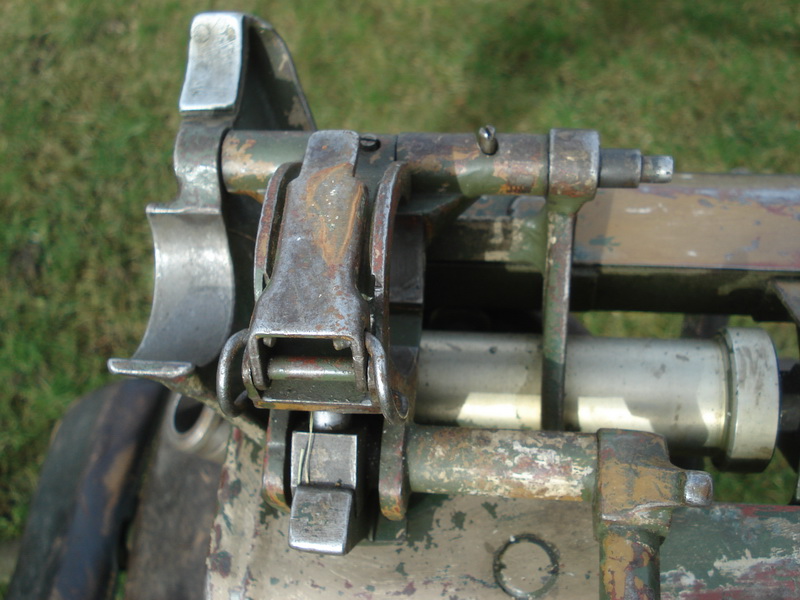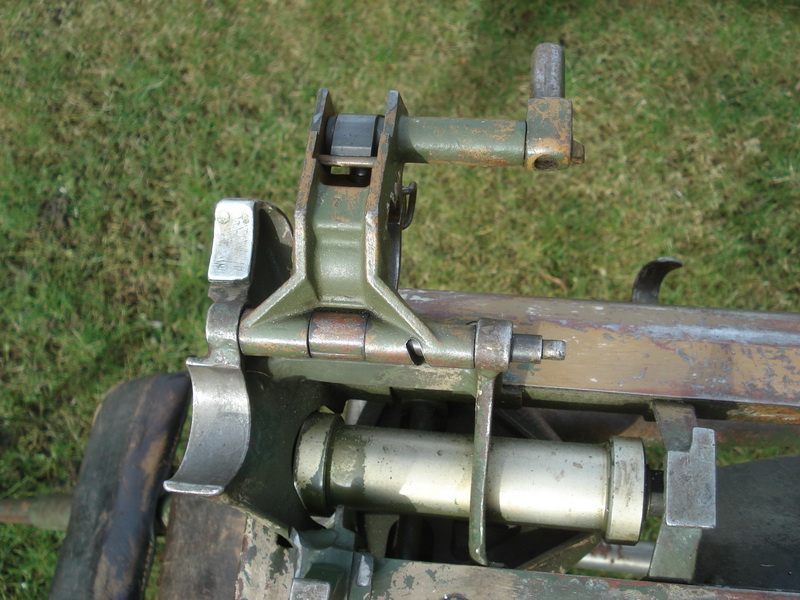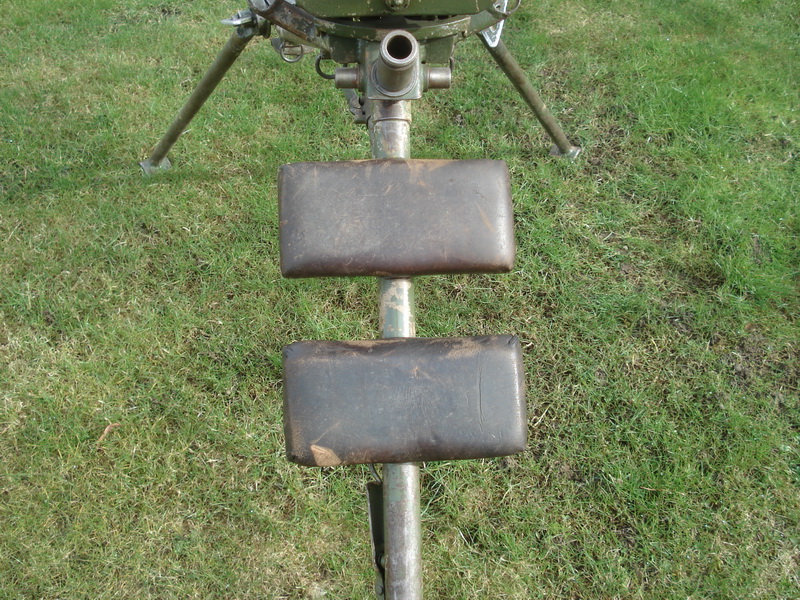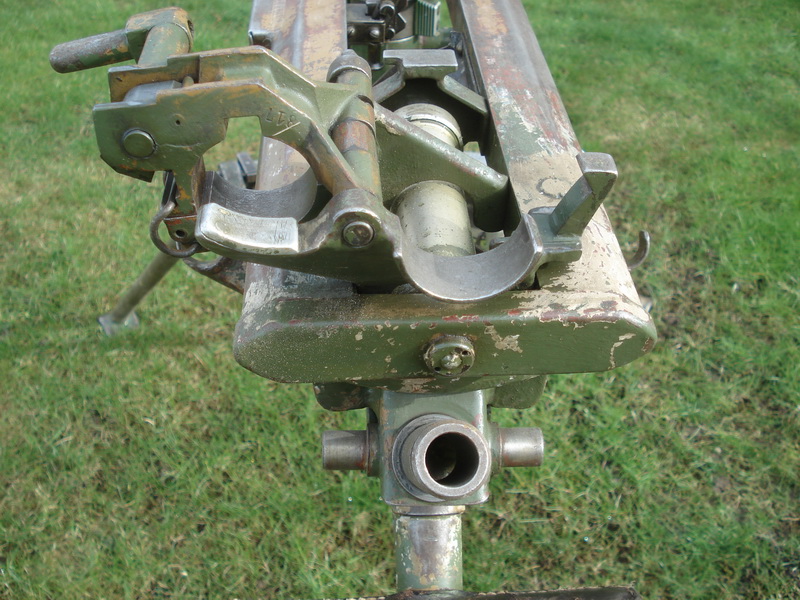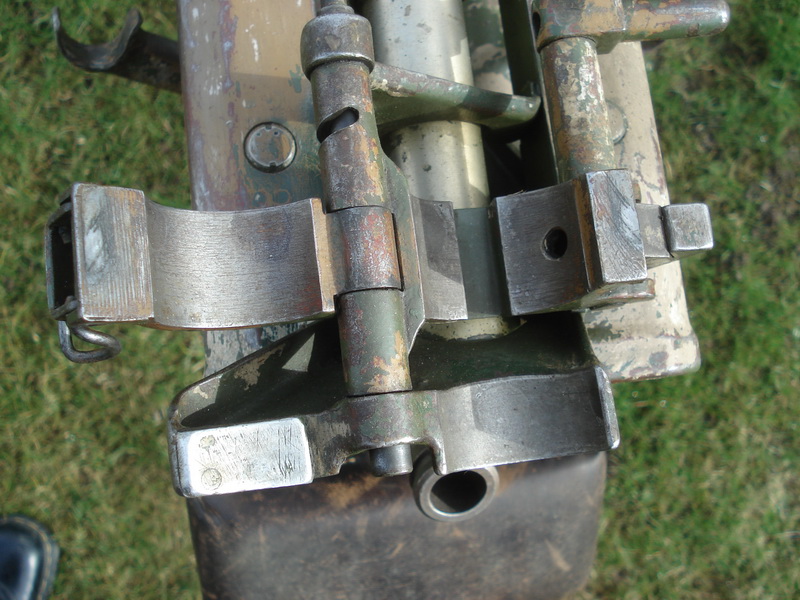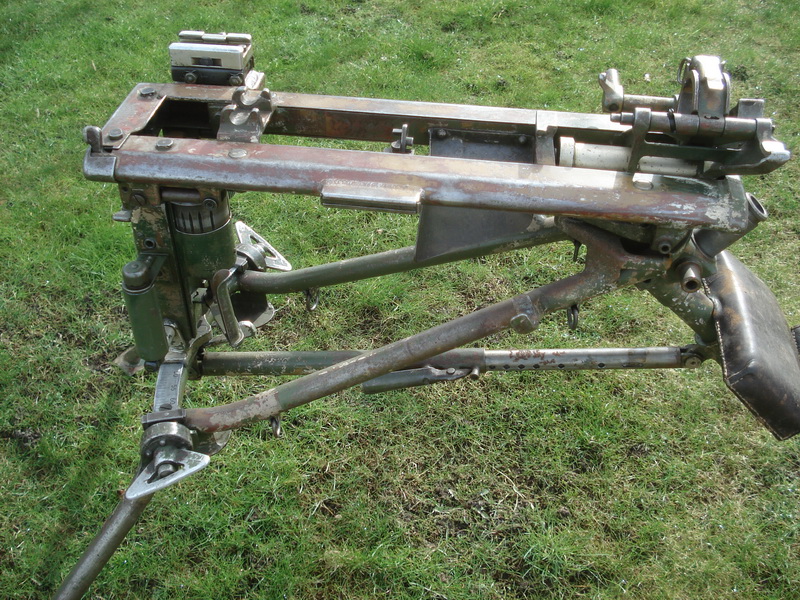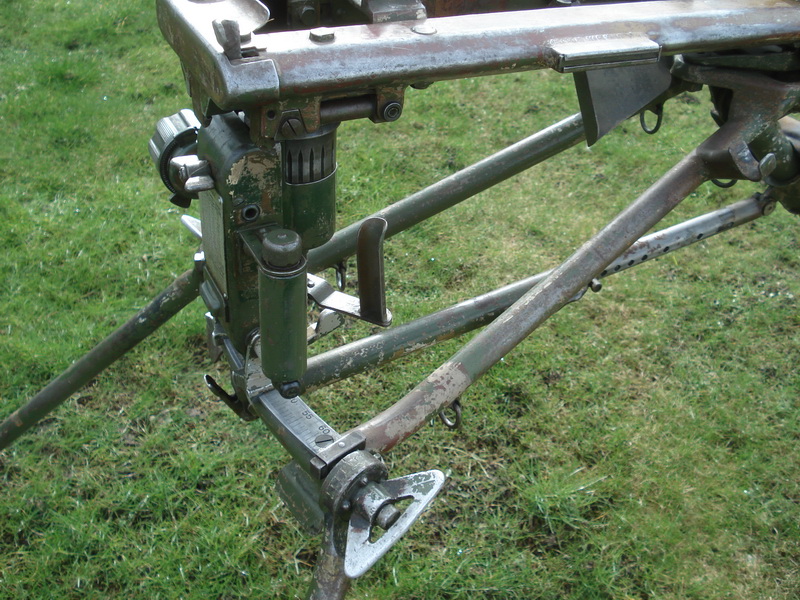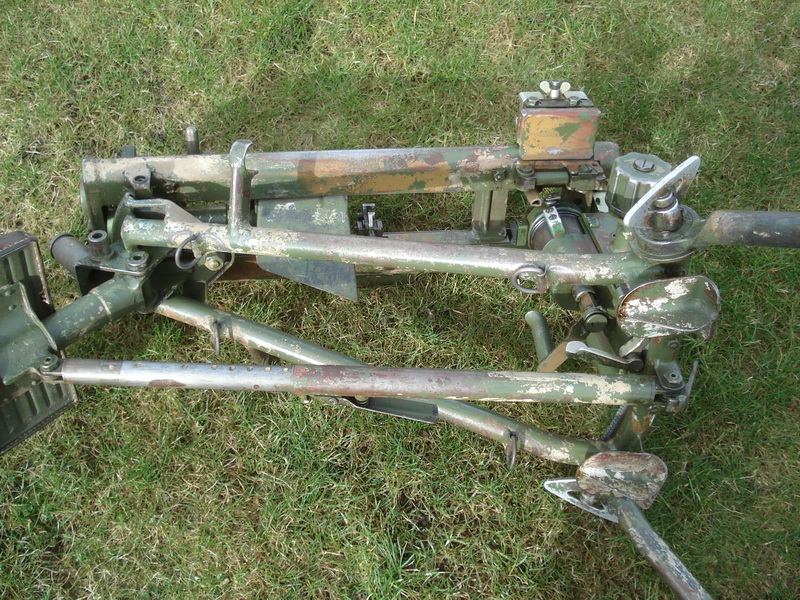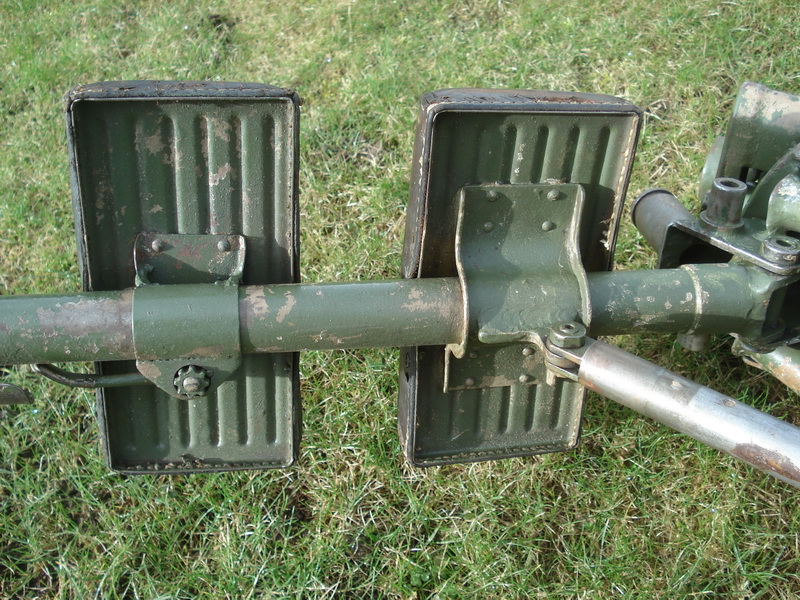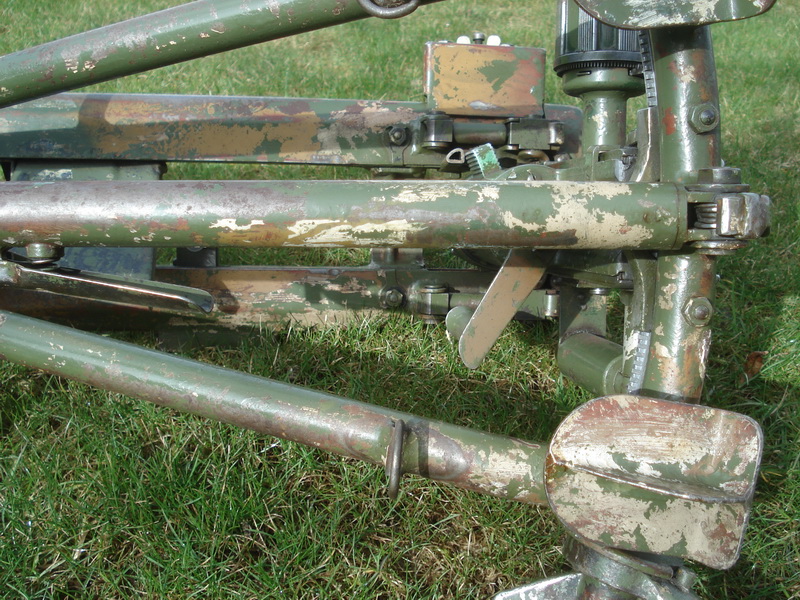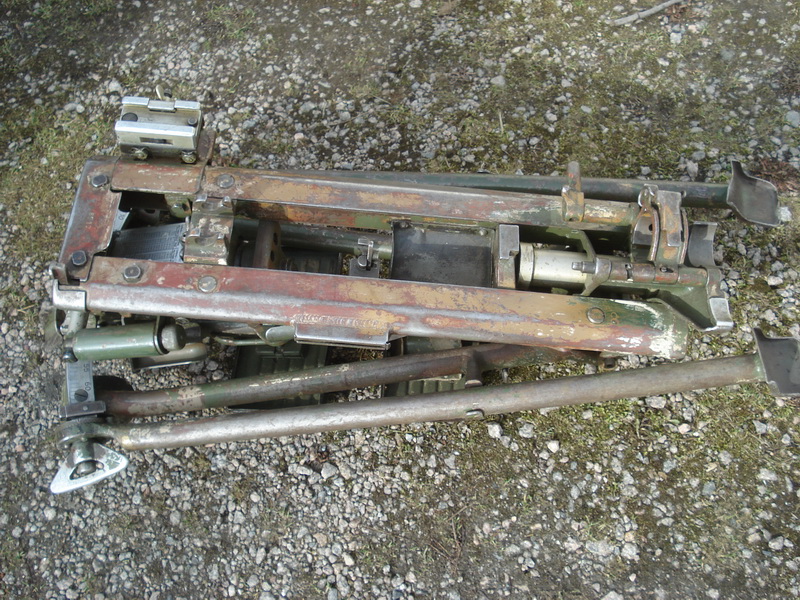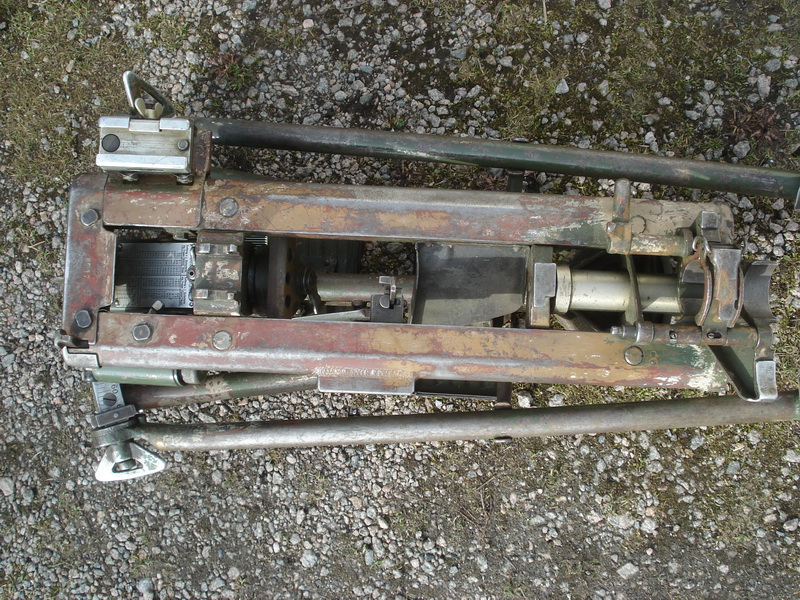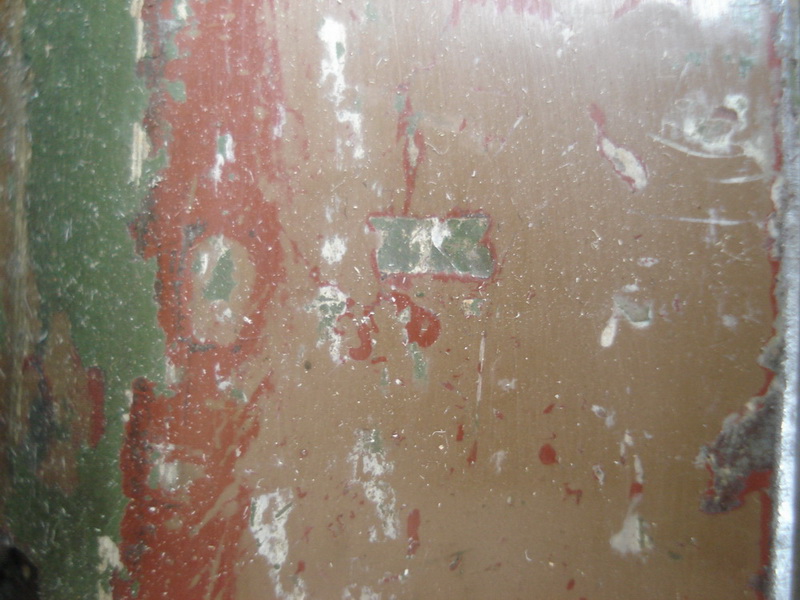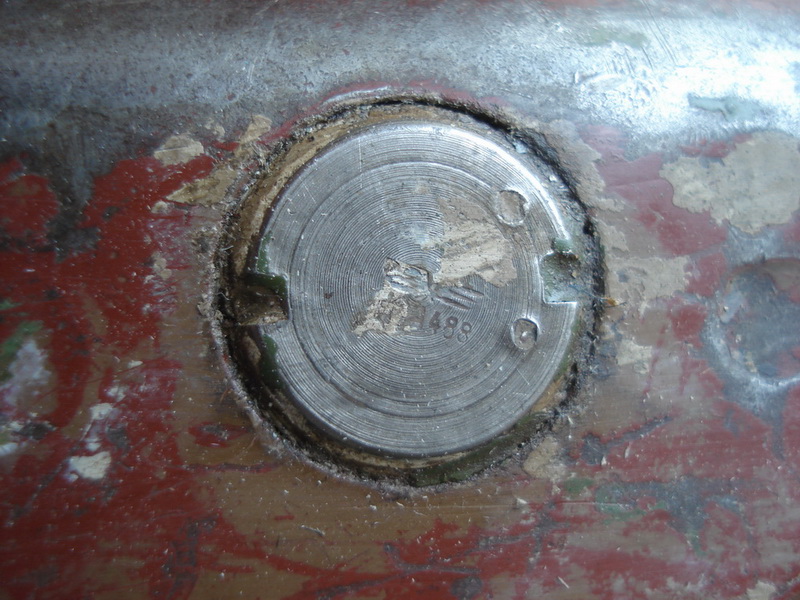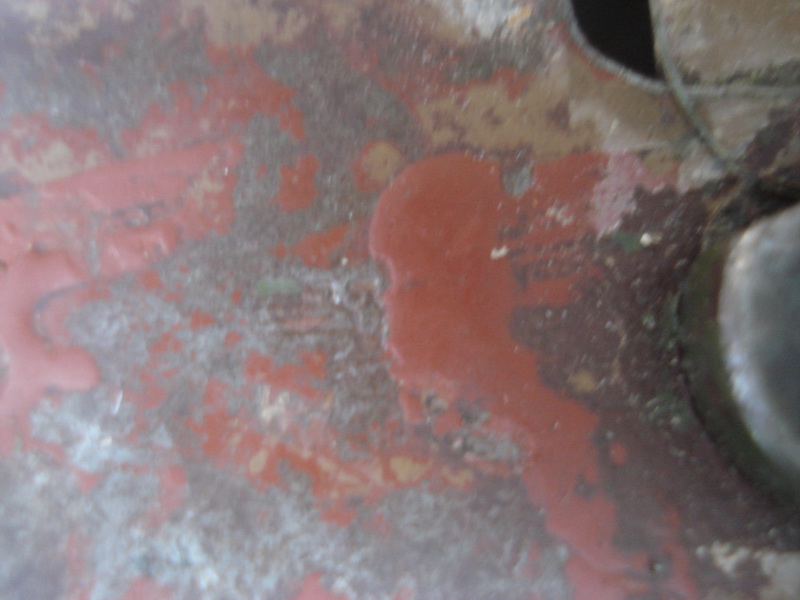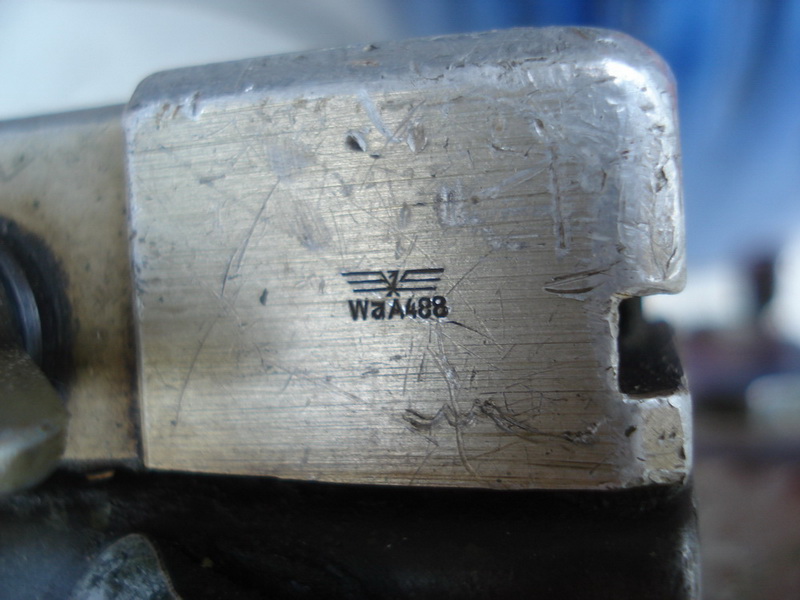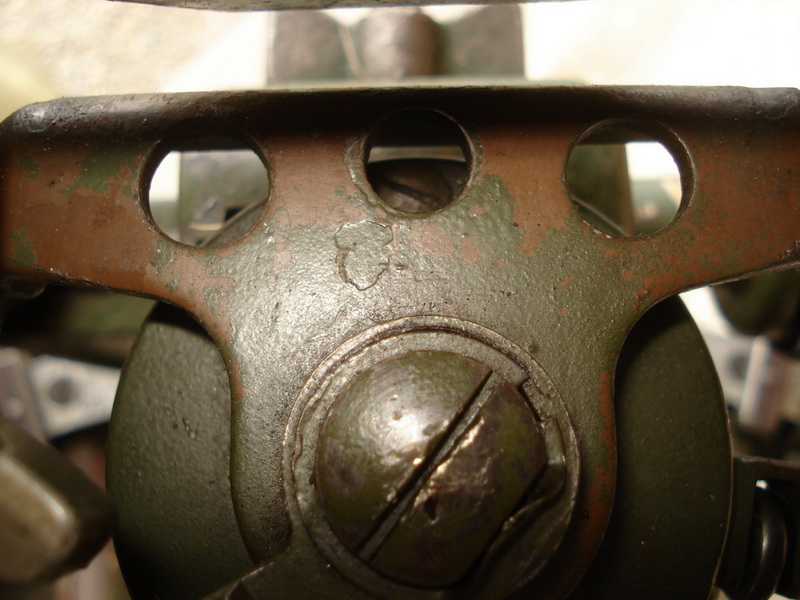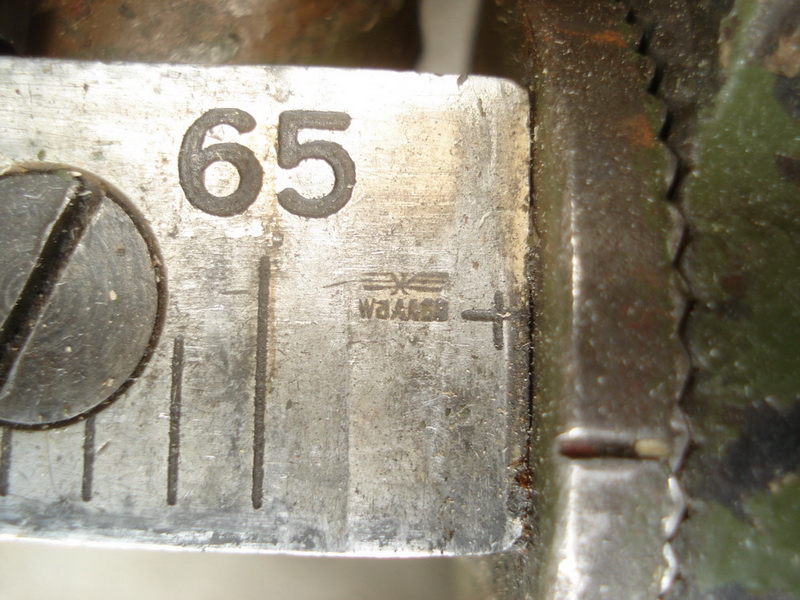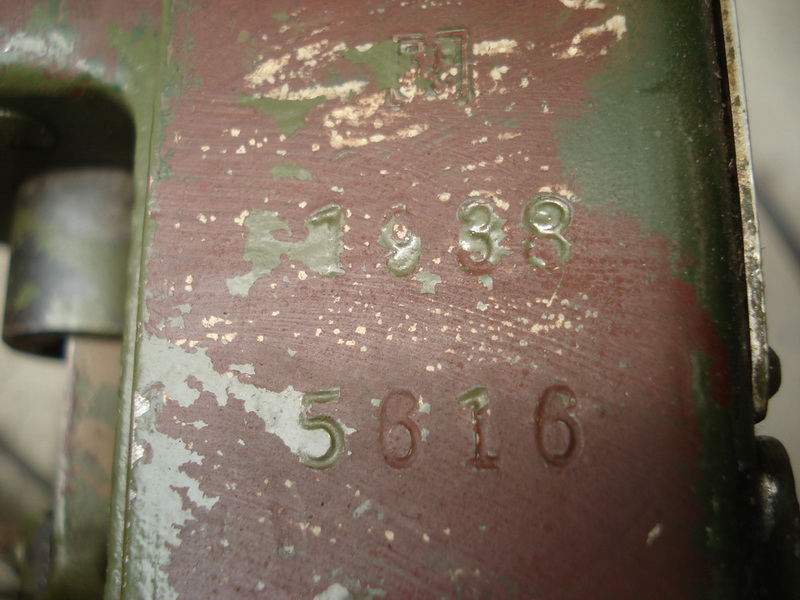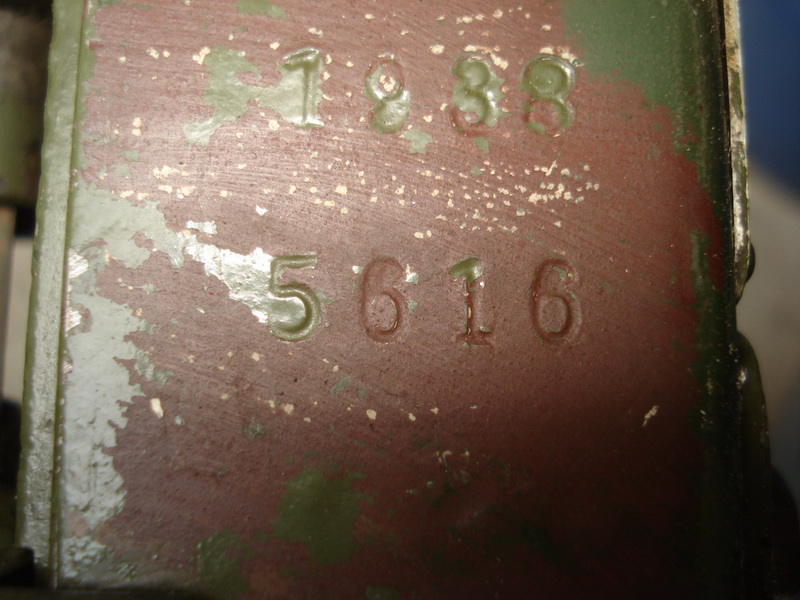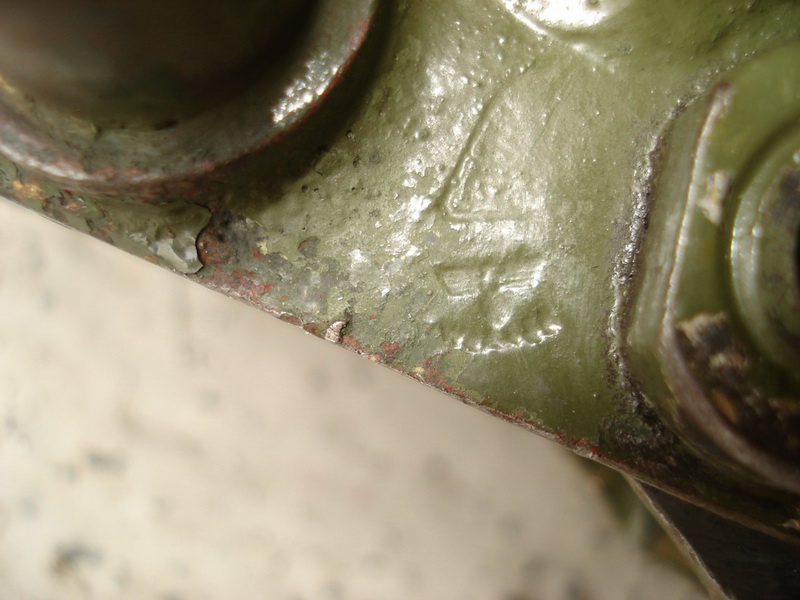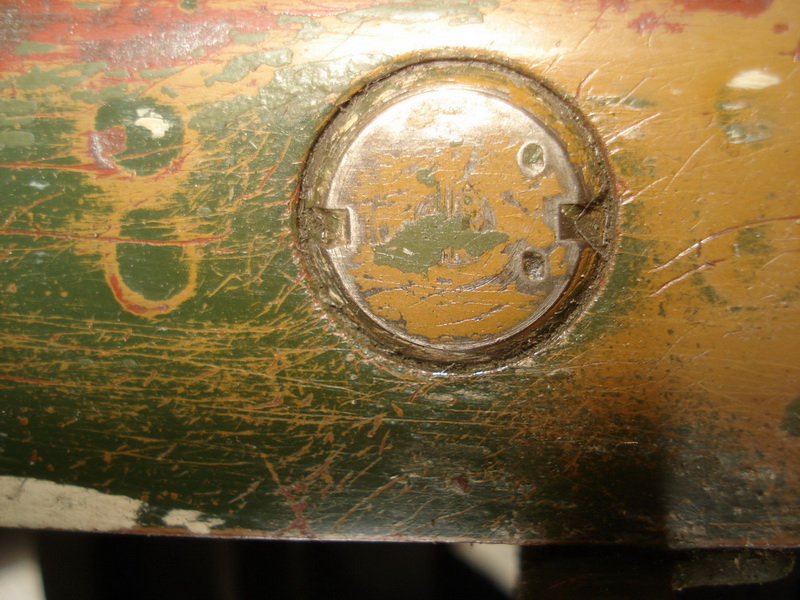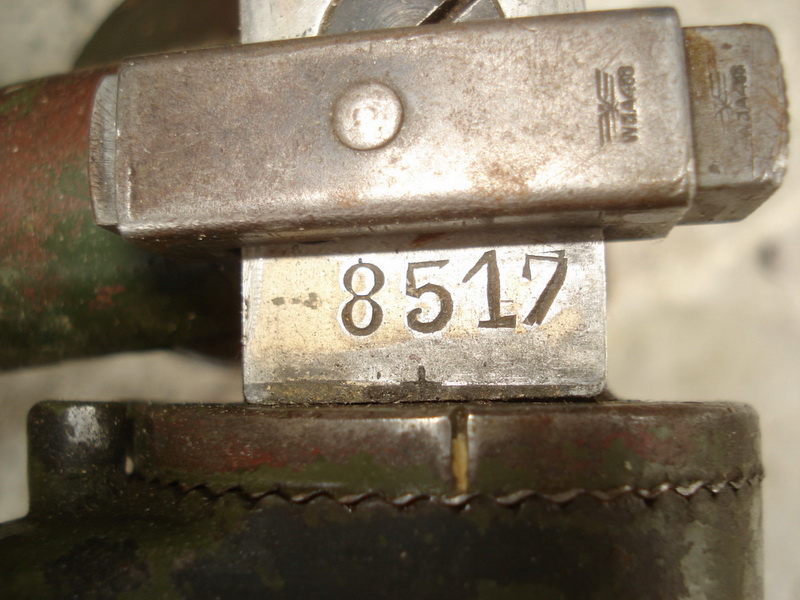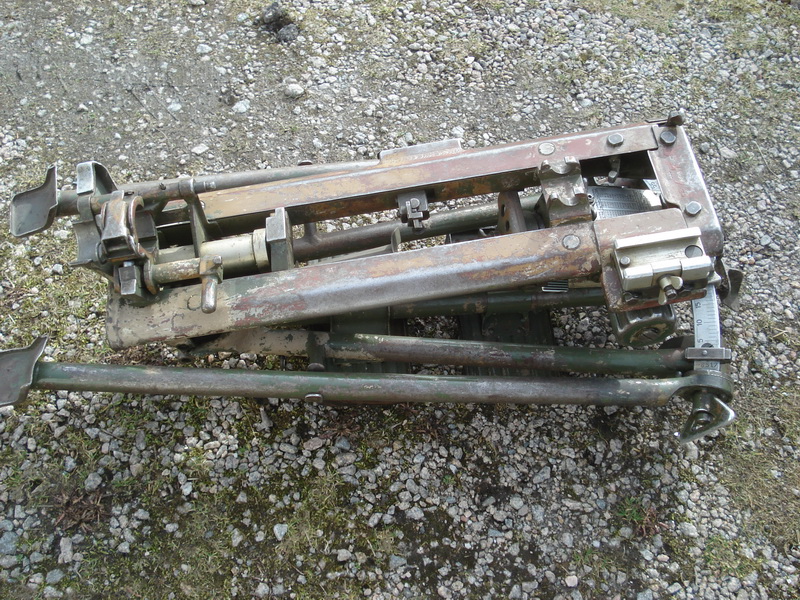 Lafette 34, manufactured by
S323 inside a triangle, the code for Brandenburger Fahrrad und Motorradwerk, Excelsior in 1938. Later the code changed to fsu. This Lafette is all original and operational, with the exception of the paintwork. As is correct, a bolt box was never installed. The spent case deflector shield was added by a Waffenmeister in the field, as these were standard on production models from 1939. The paintwork tells a story of a life well lived! It left the factory in a 3-tone camouflage, visible in some spots. At some point during WW2 the paint got so worn that another layer of Dunkelgelb was added with a brush. In the winter 44-45 it was once again painted, this time with a chalkbased white-wash for winter warfare. This was partly removed when the war ended, and the new owners applied a layer of Norwegian green. In turn this paint is flaking and falling off..... All details correct and intact, all functions work. Ready for use! This Lafette comes with free shipping worldwide!
$ 4000,-
included free shipping.