More pictures!

This page displays more pictures of the items that you found on the previous page.
If you need more "pictorial evidence" shoot me an email!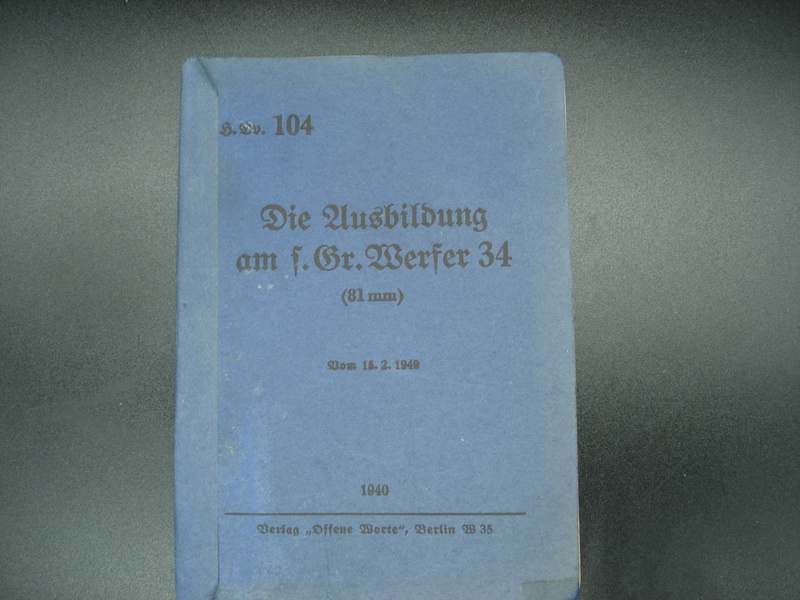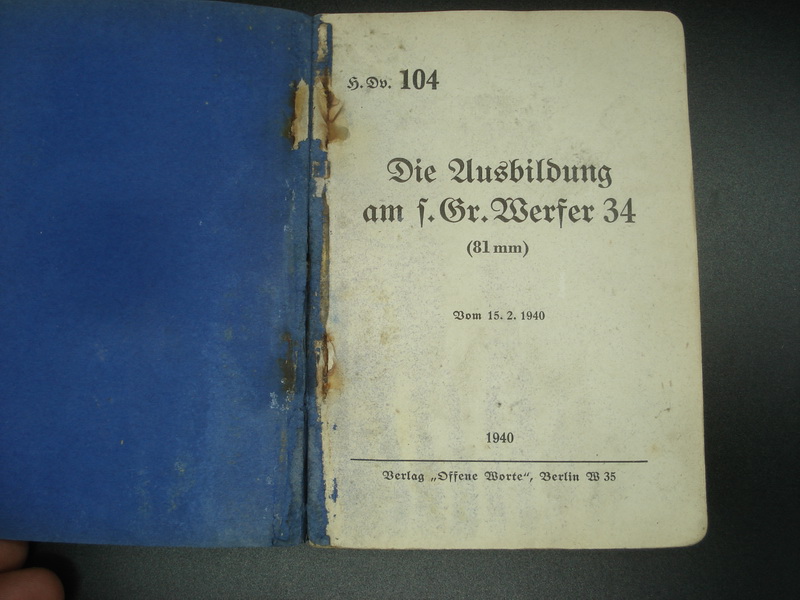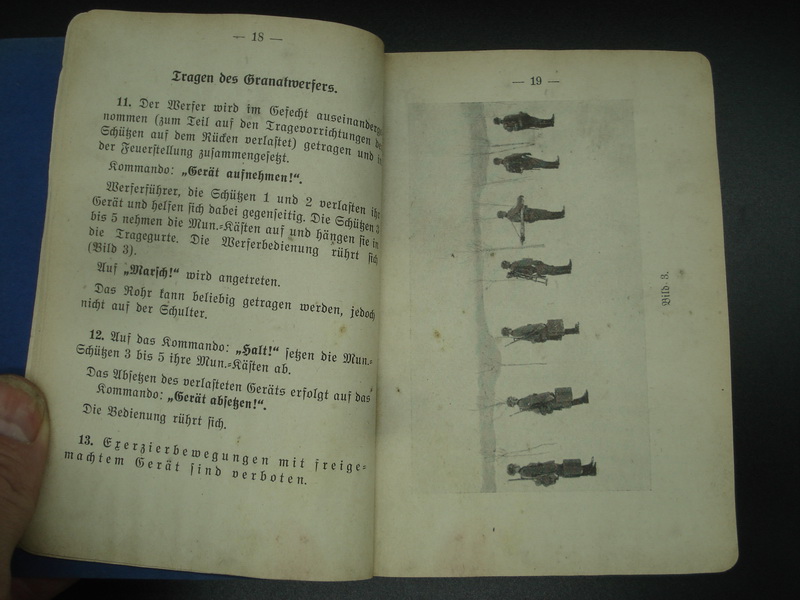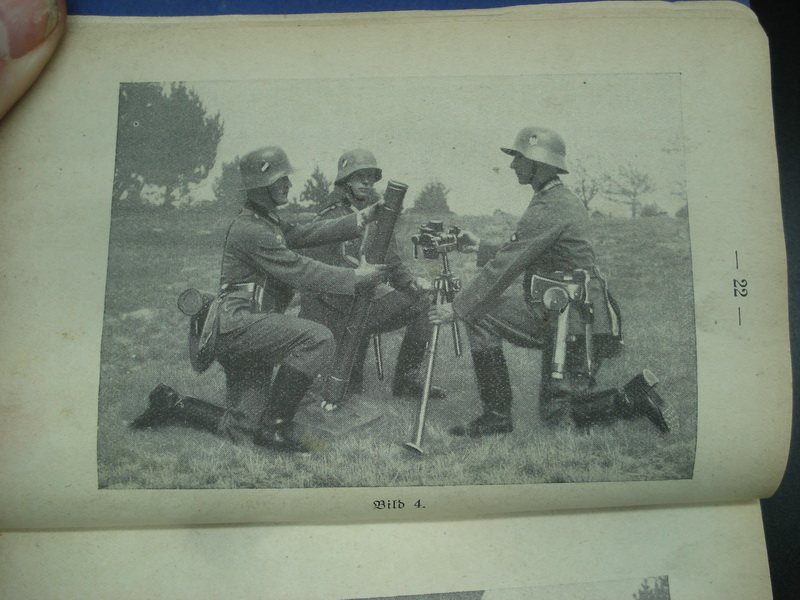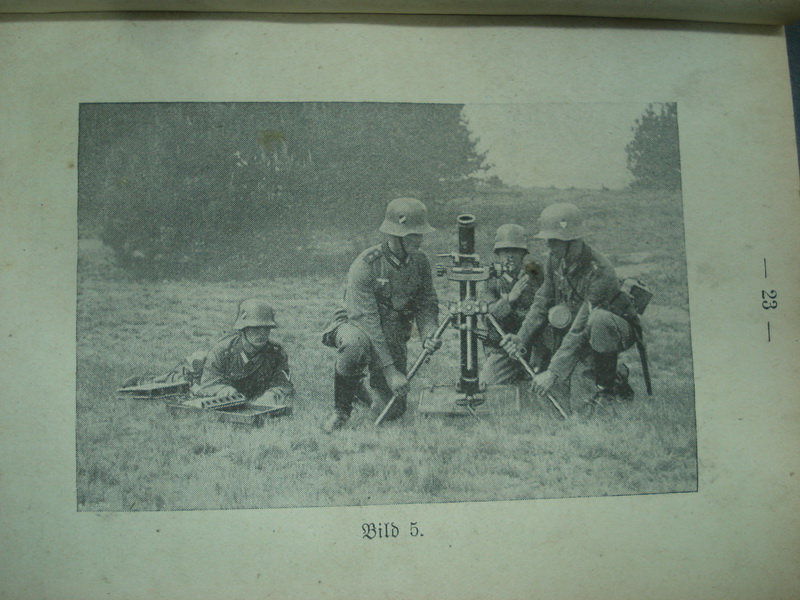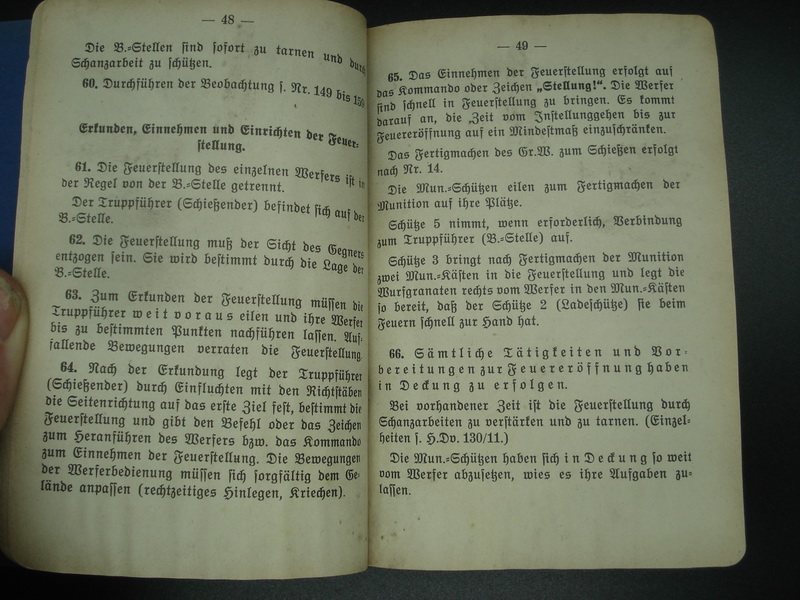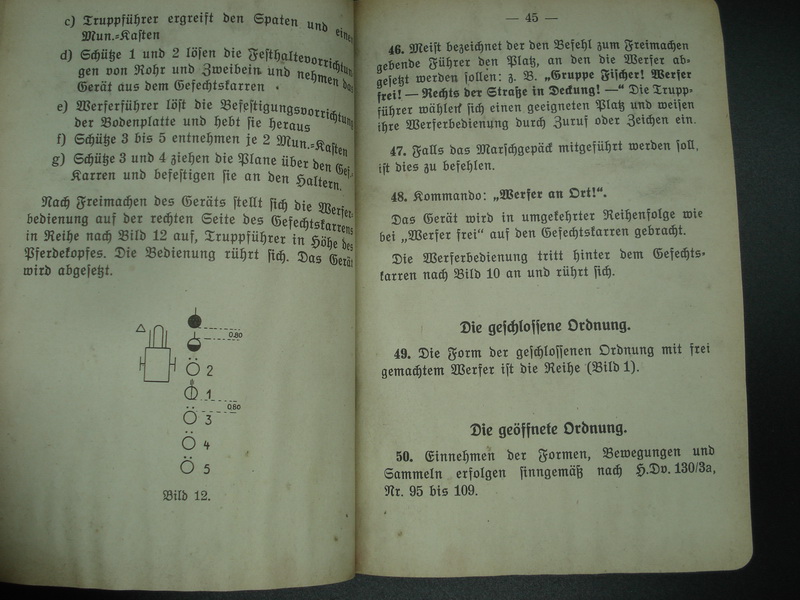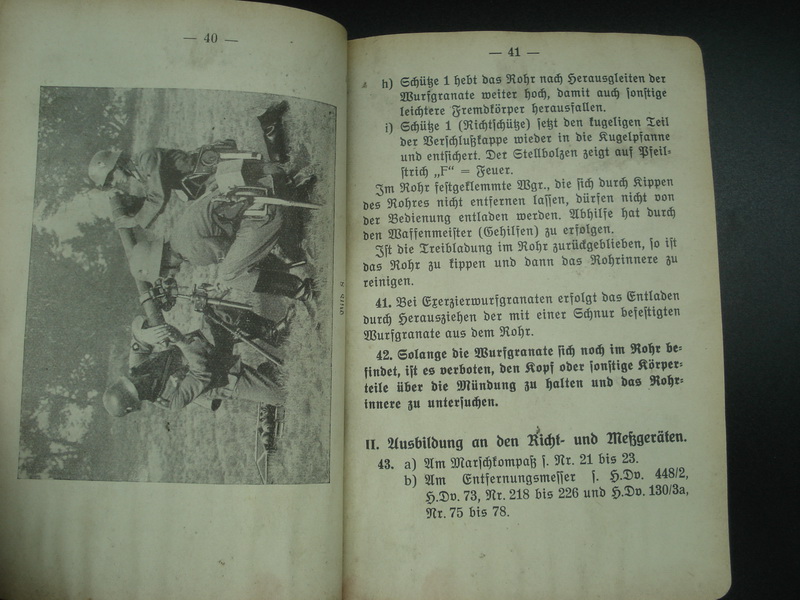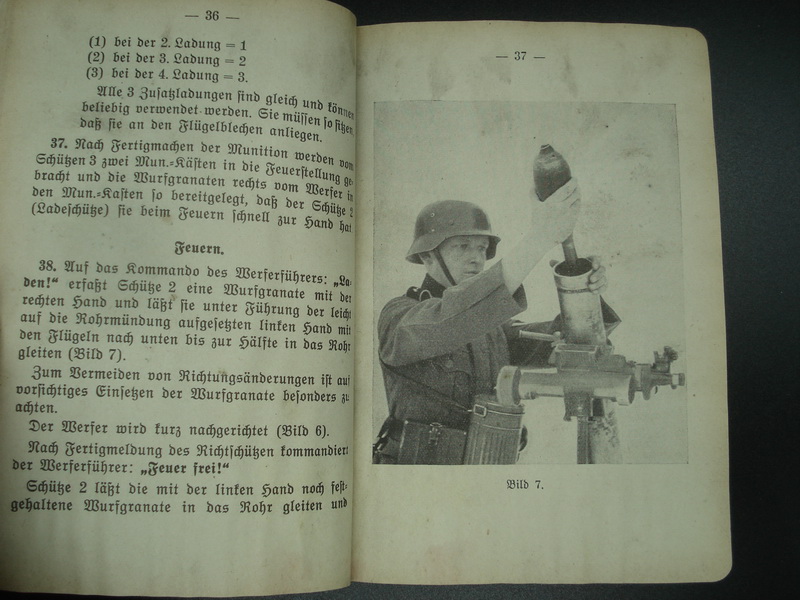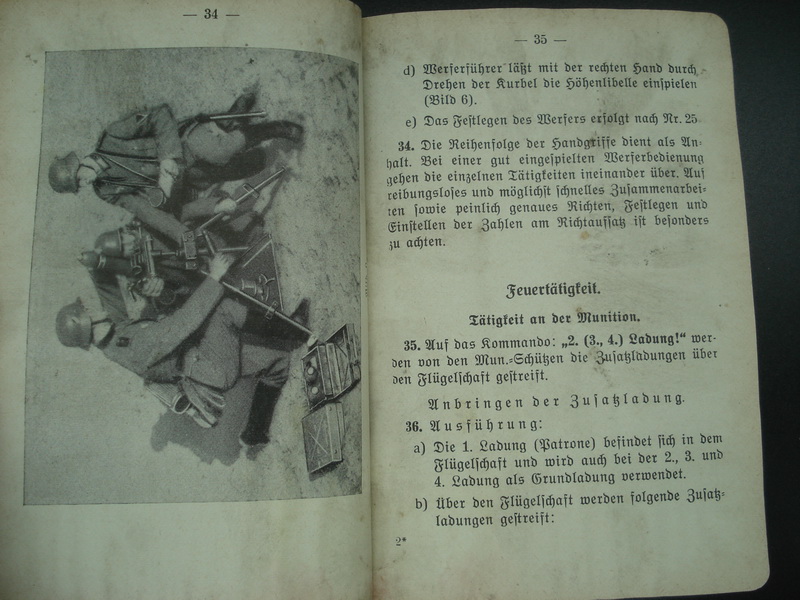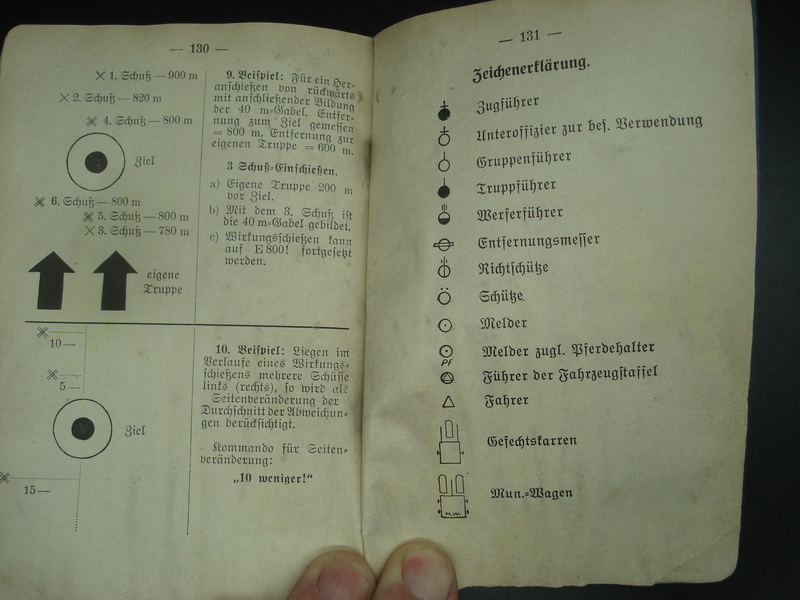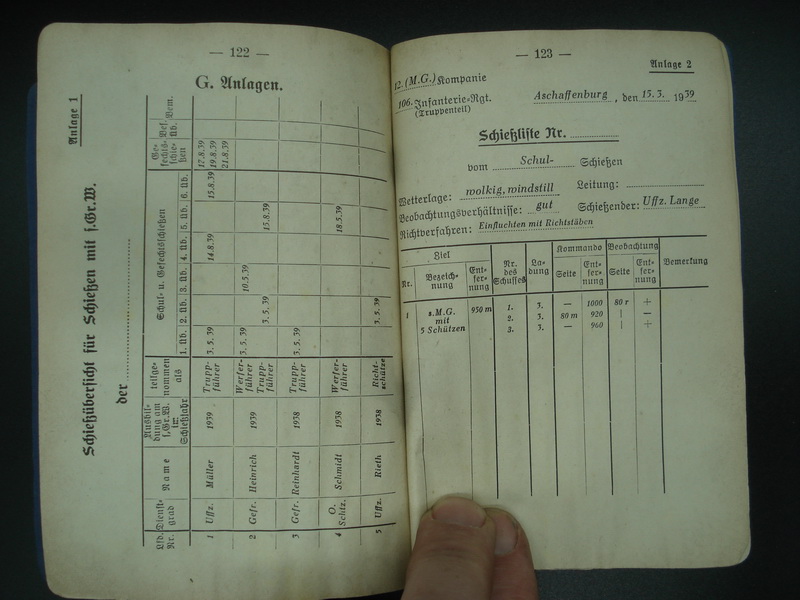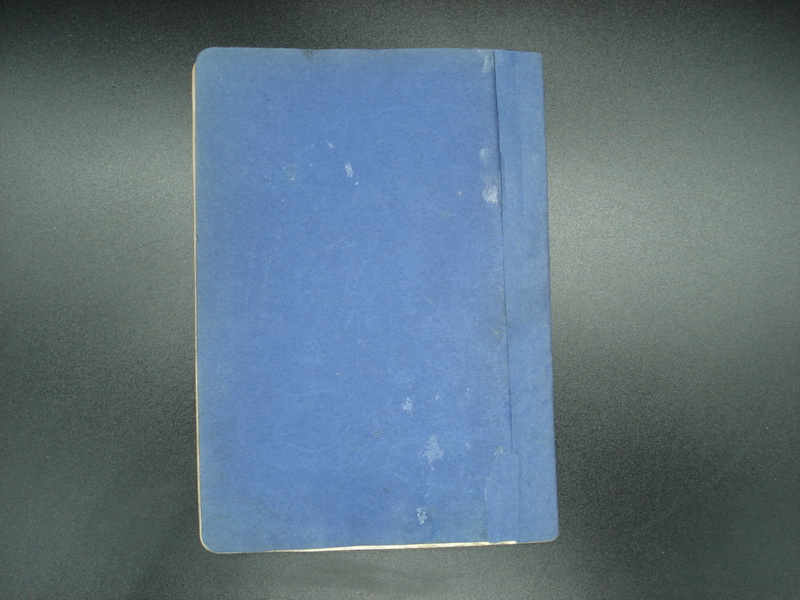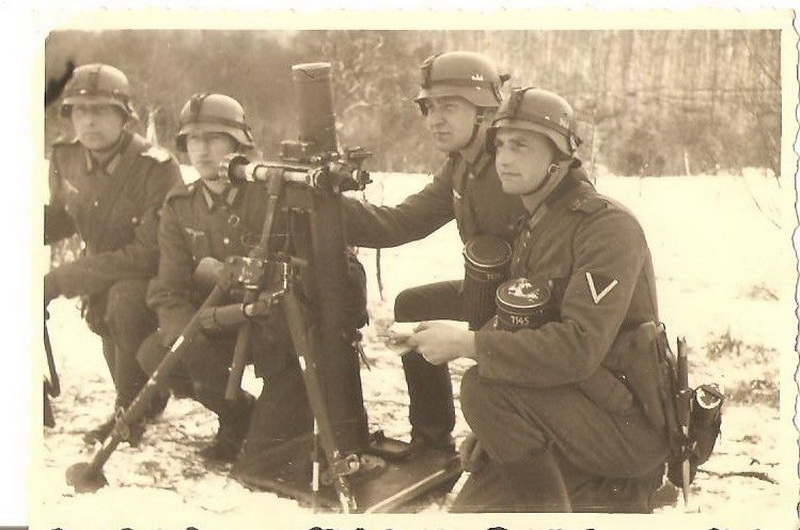 Heeres Dienstvorschrift 104 (H.dv. 104). Die Ausbildung am Schwere Granat Werfer 34. Basic training manual for the 8cm mortar.
131 pages. Some waterstains on the first pages, rest is fine. Original, 1940 dated.
$ 160,-