More pictures!

This page displays more pictures of the items that you found on the previous page.
If you need more "pictorial evidence" shoot me an email!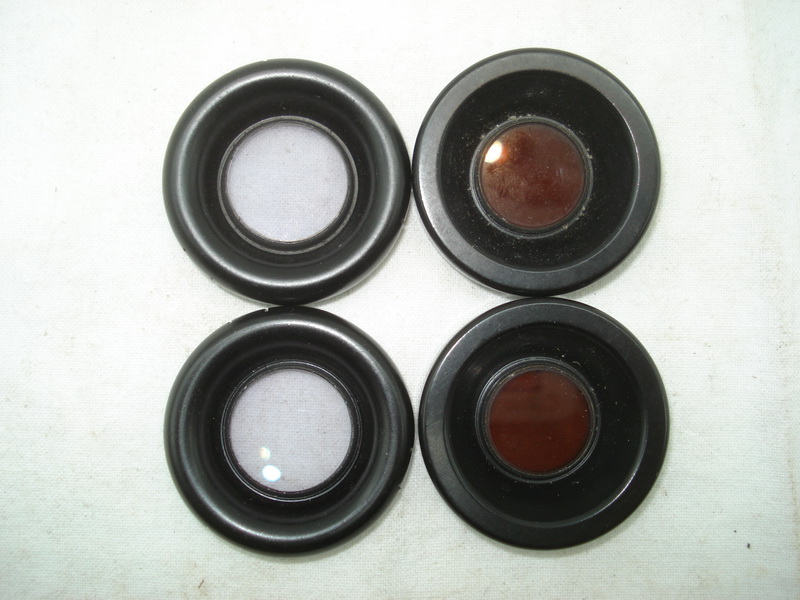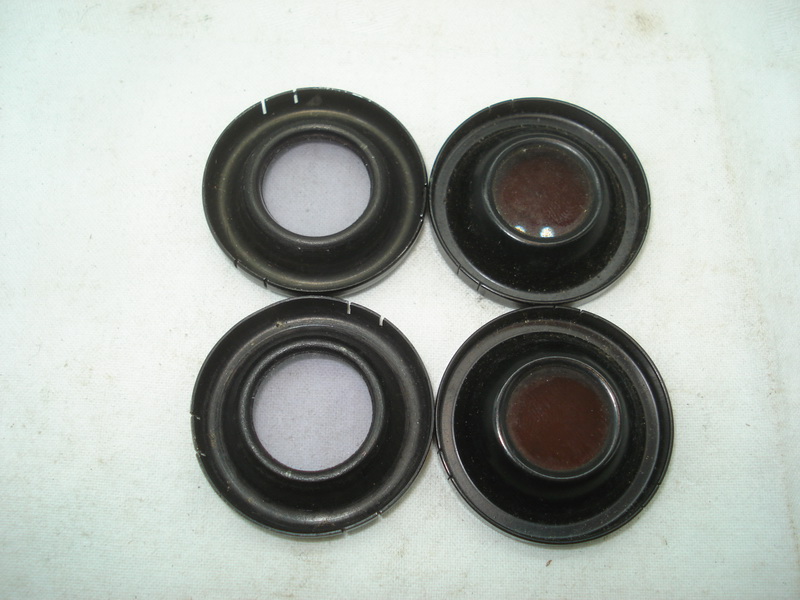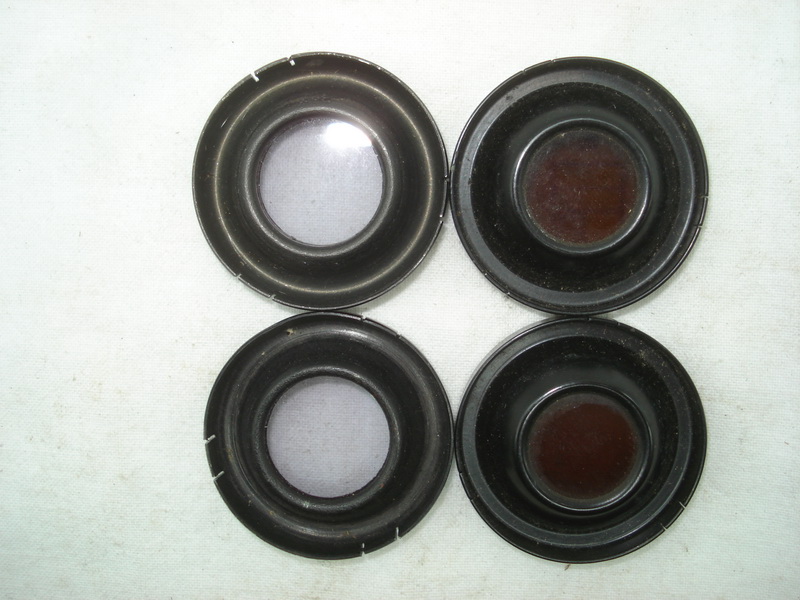 Set of colored lenses for the Scherenfernrohr SF 14 z. Each binocular was equipped with 2 dark and 2 light lenses for strong sunlight and fog. On the wooden transport box they are stored in the same storage box as the spare bulbs.
Beautiful matching set!
$ 200,-