More pictures!

This page displays more pictures of the items that you found on the previous page.
If you need more "pictorial evidence" shoot me an email!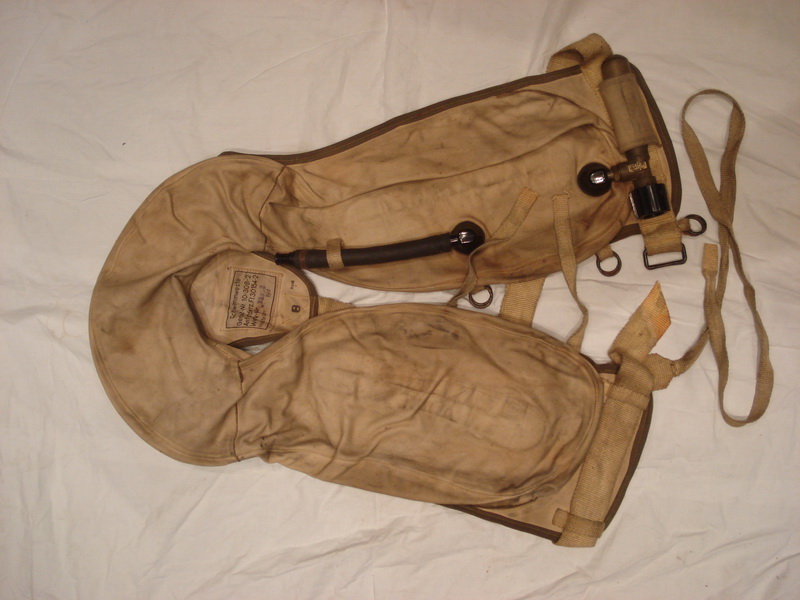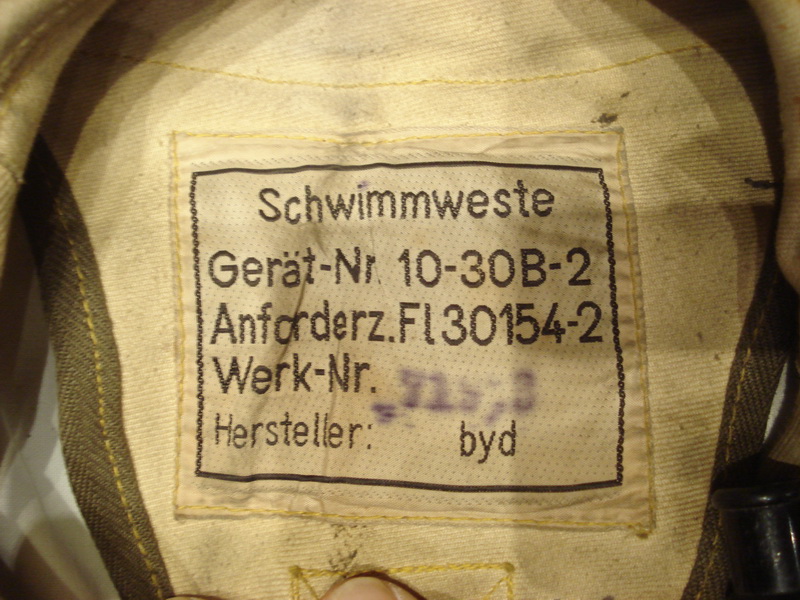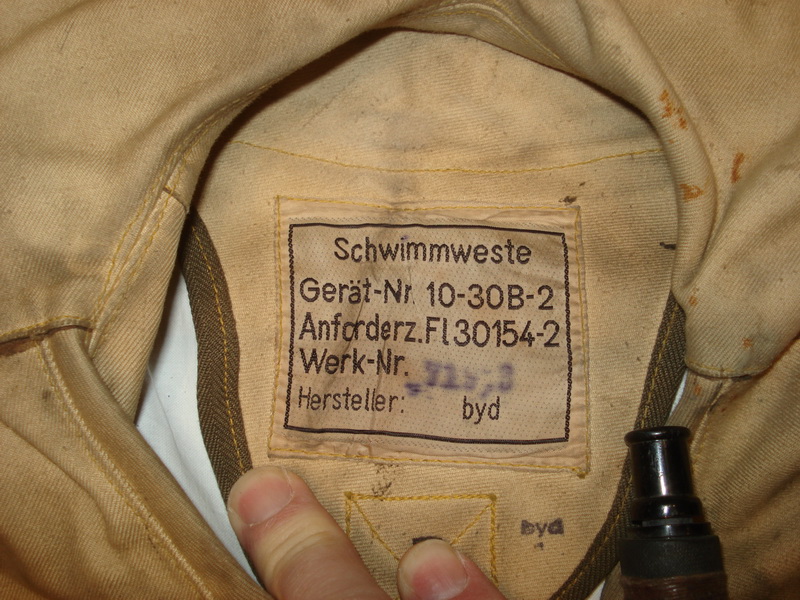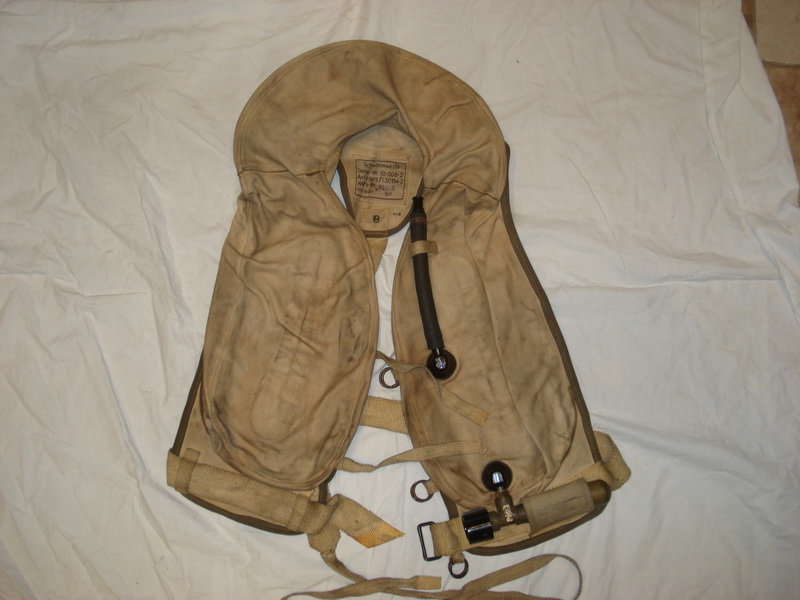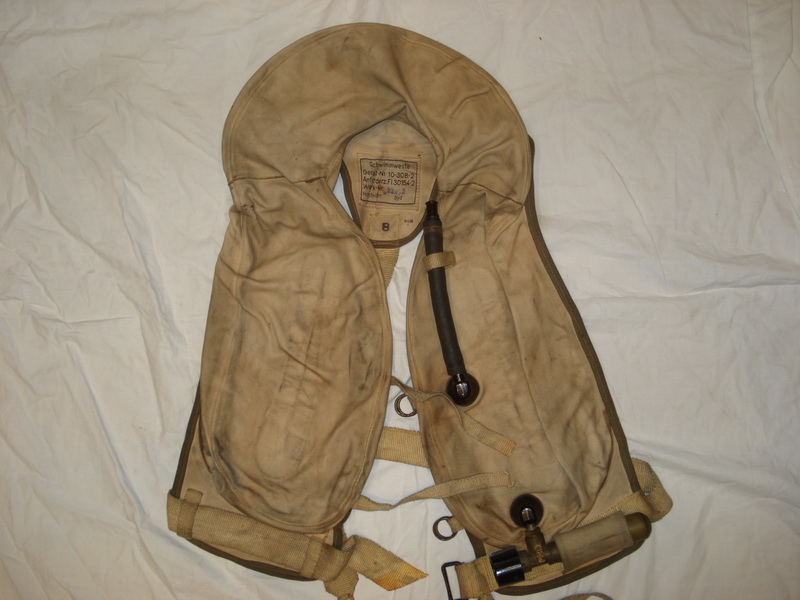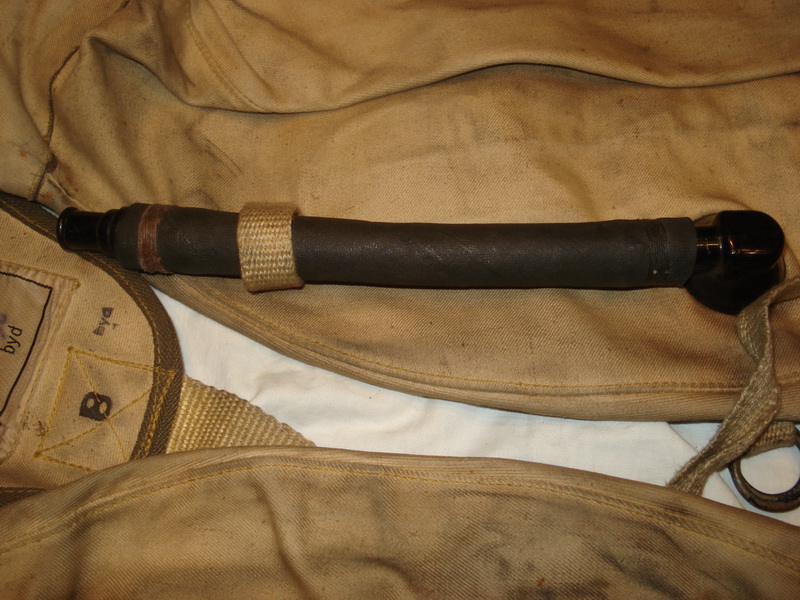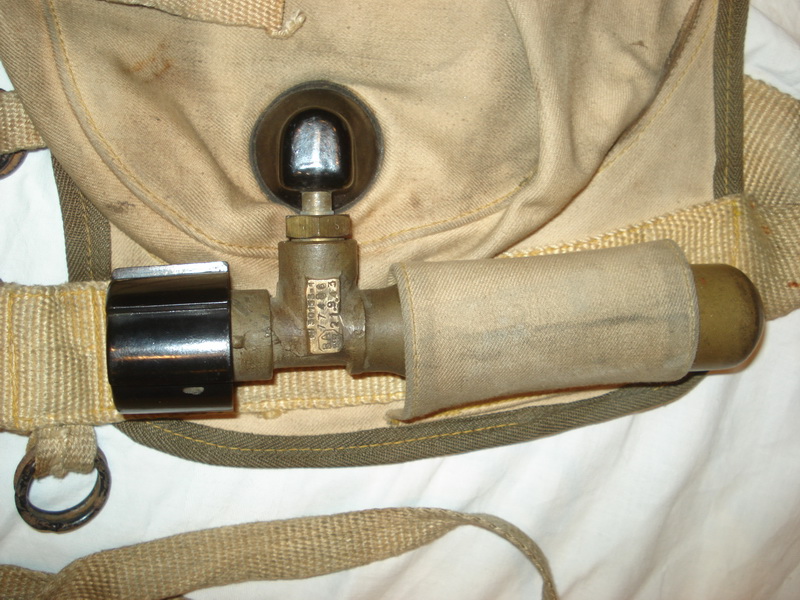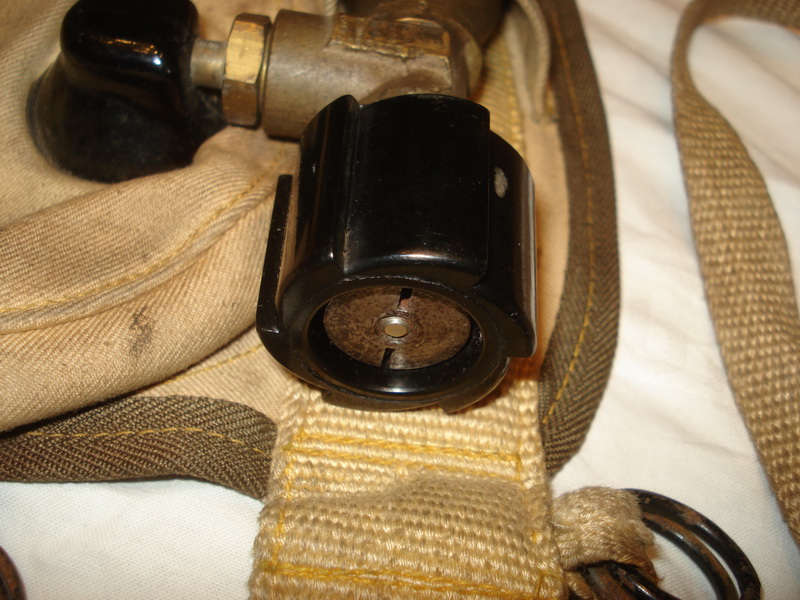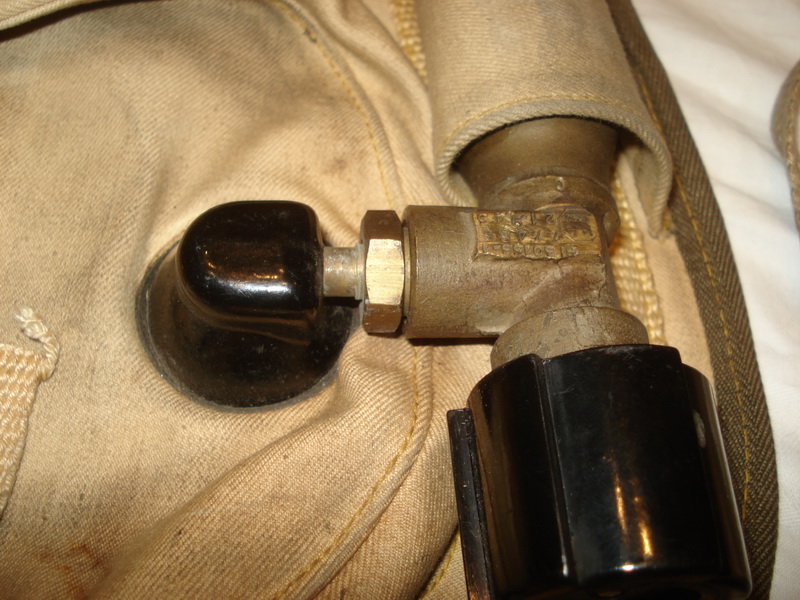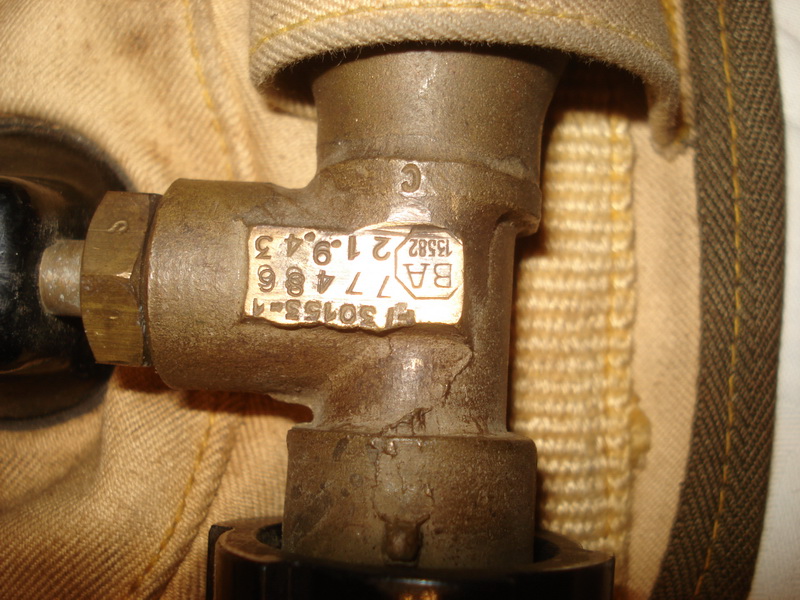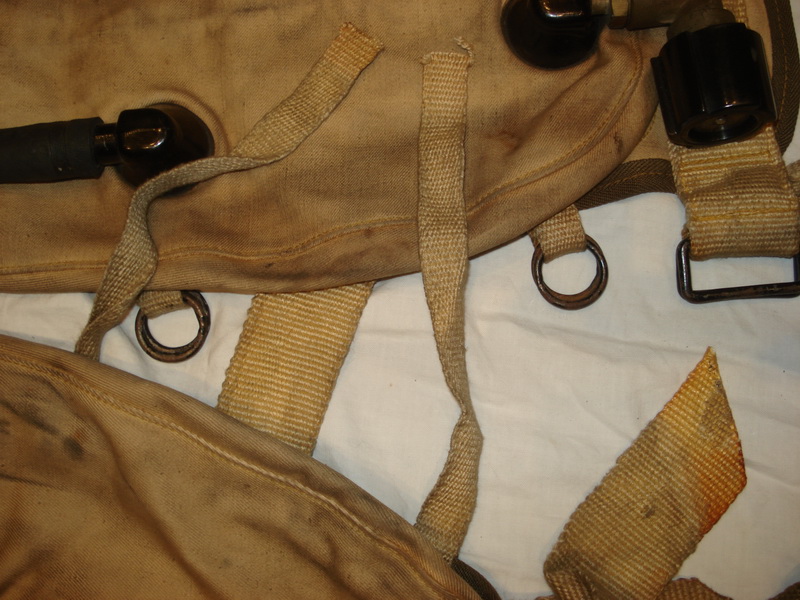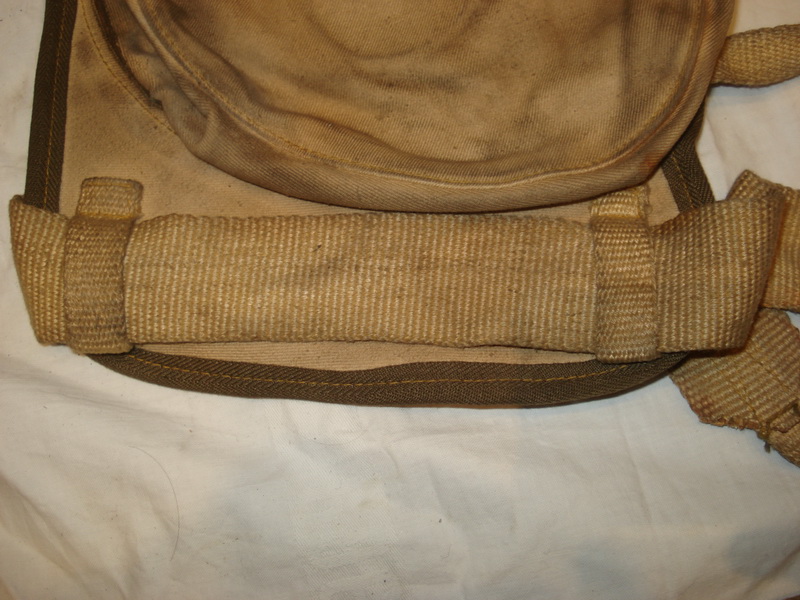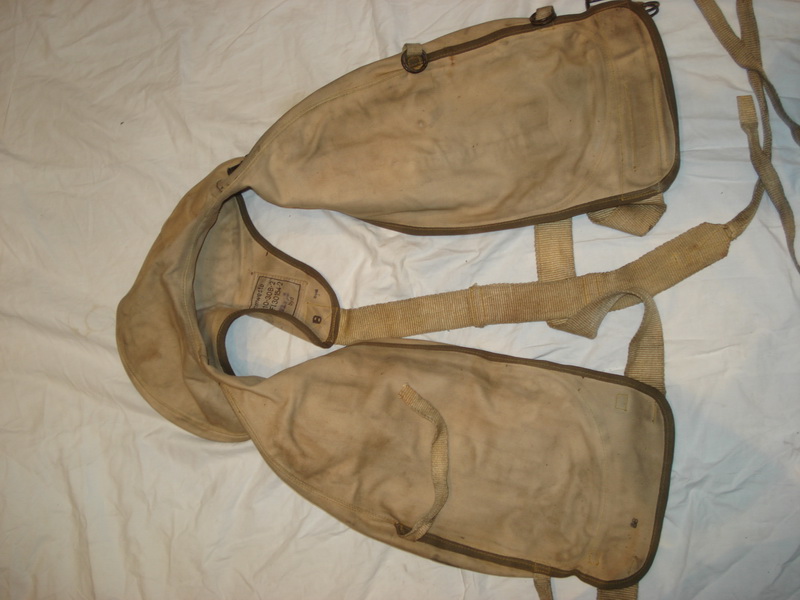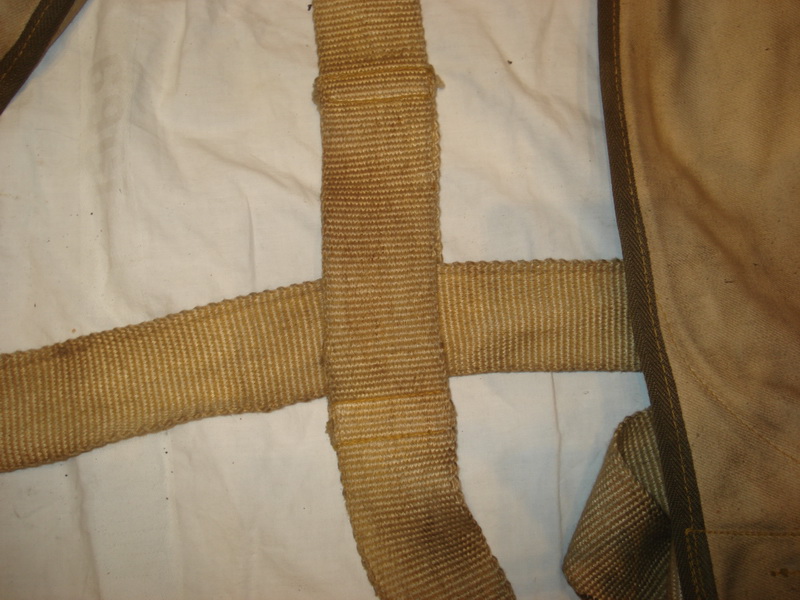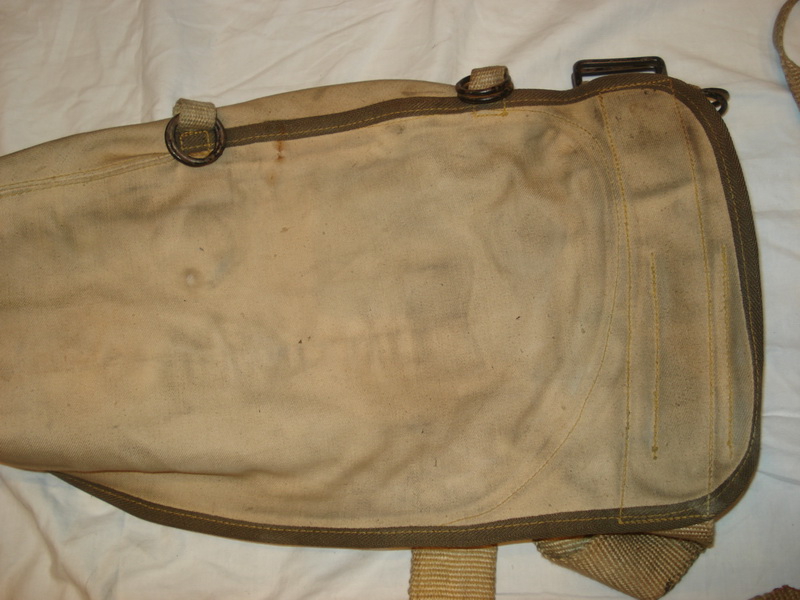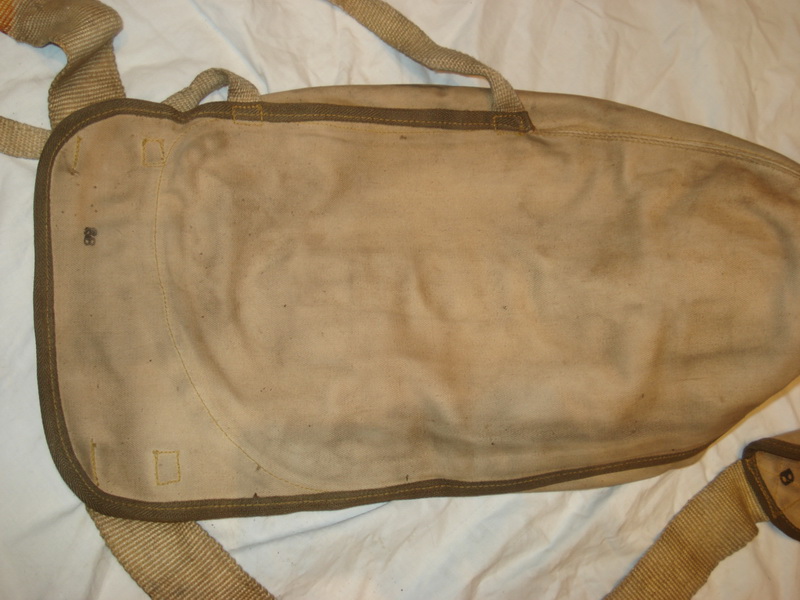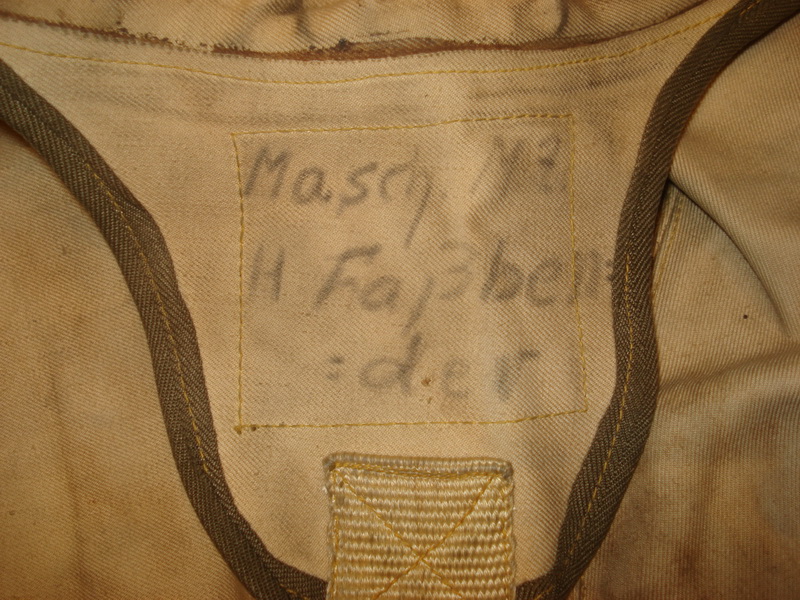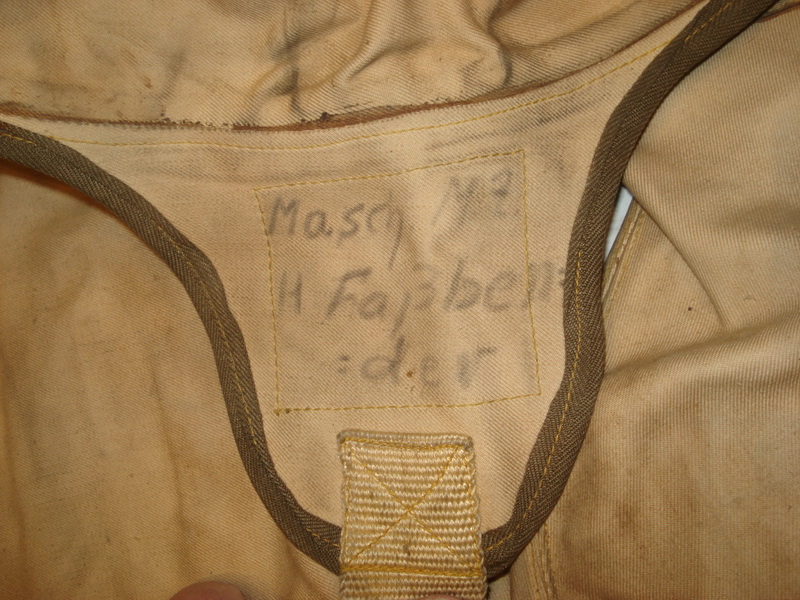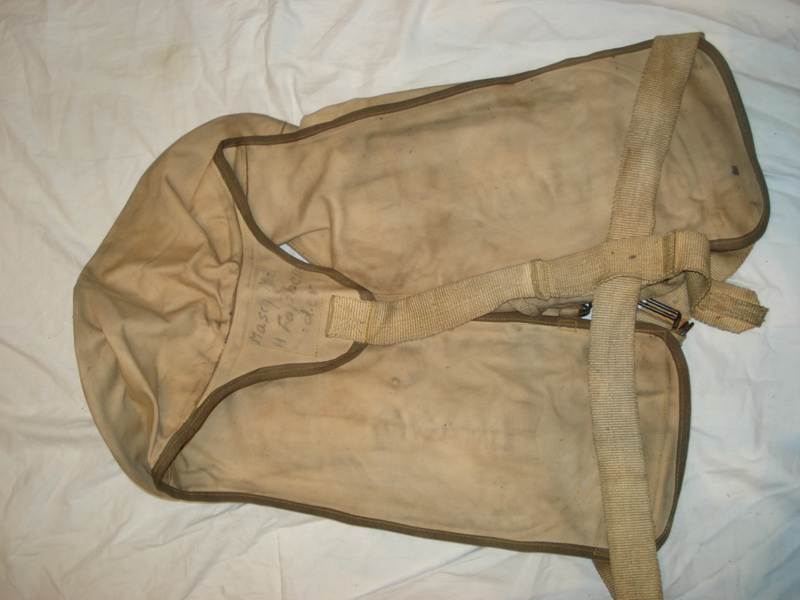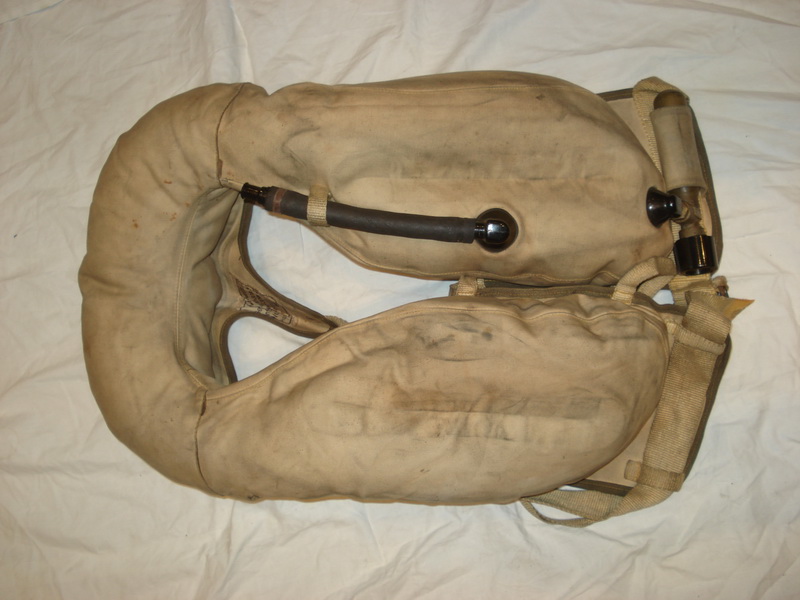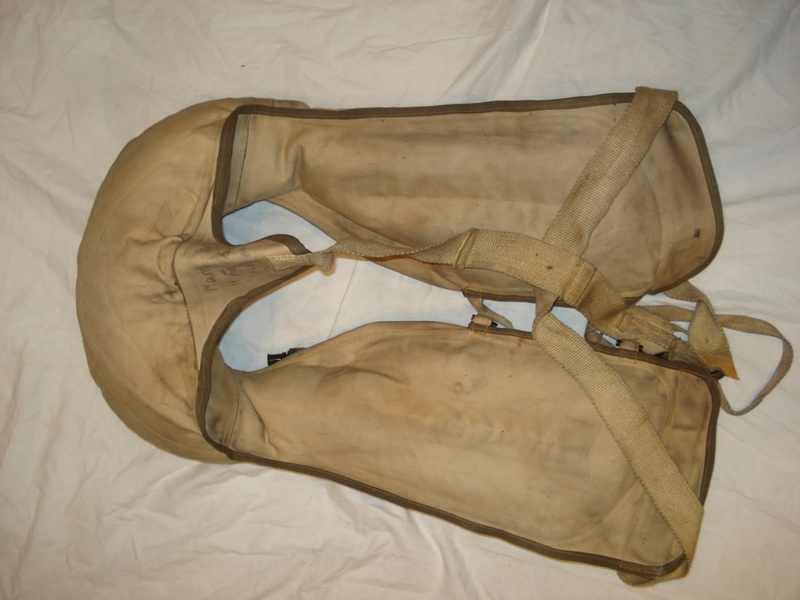 Luftwaffe fighter pilot's model 10-30 B-2 Schwimmweste, complete with all straps and fittings, black rubber inflation tube with bakelite connector and mouthpiece,
bakelite connector and knob for air cannister, shows light use and staining with a couple of light rust spots on connecting straps, hard to find in this condition.
Maker marked byd for Drägerwerke, Lübeck. Very special version with green trimming on the edges (makes me believe it is late version). Luftwaffe 10-30 B2 Schwimmweste. $ 1950,-