More pictures!

This page displays more pictures of the items that you found on the previous page.
If you need more "pictorial evidence" shoot me an email!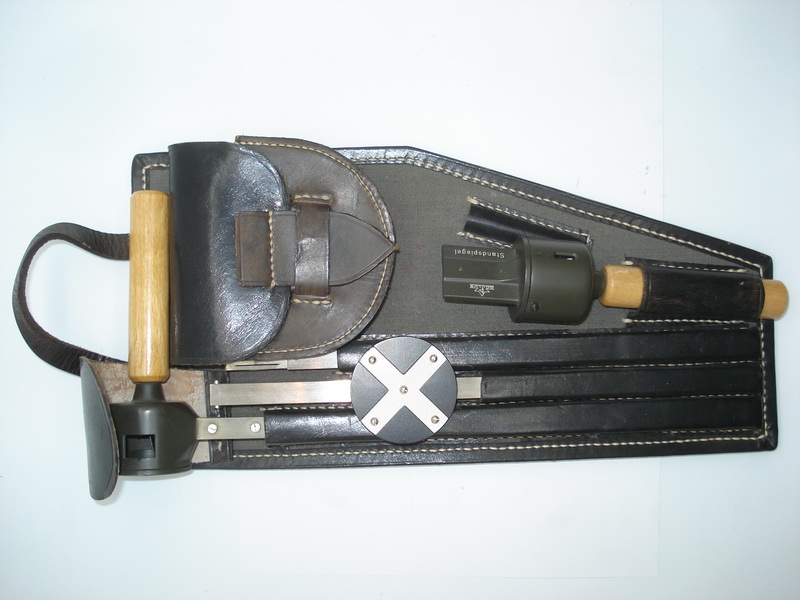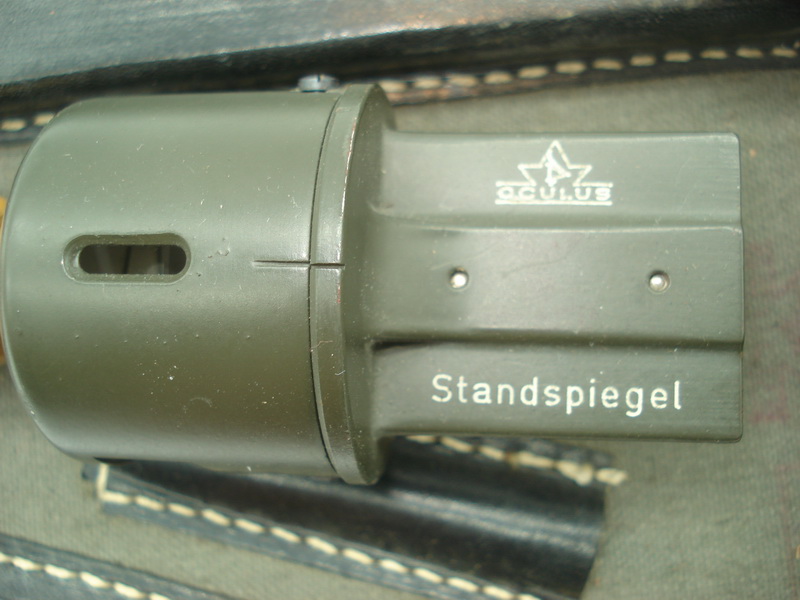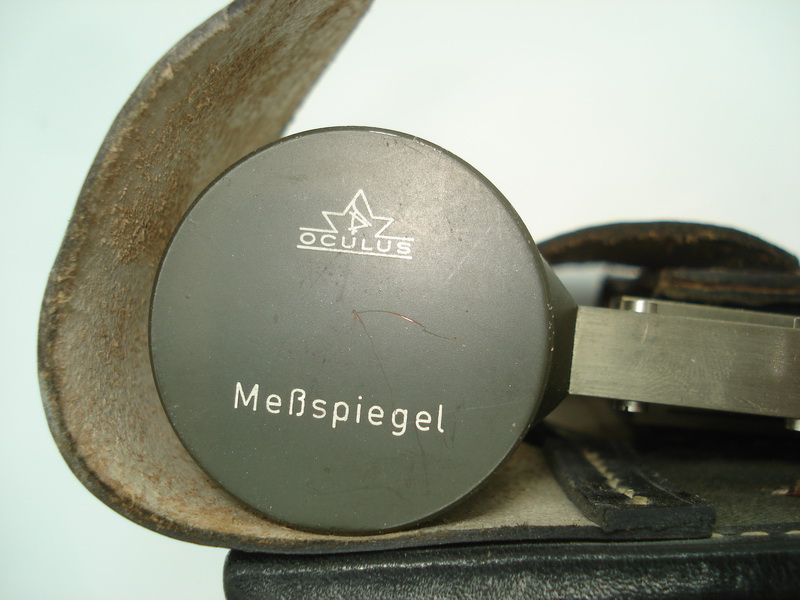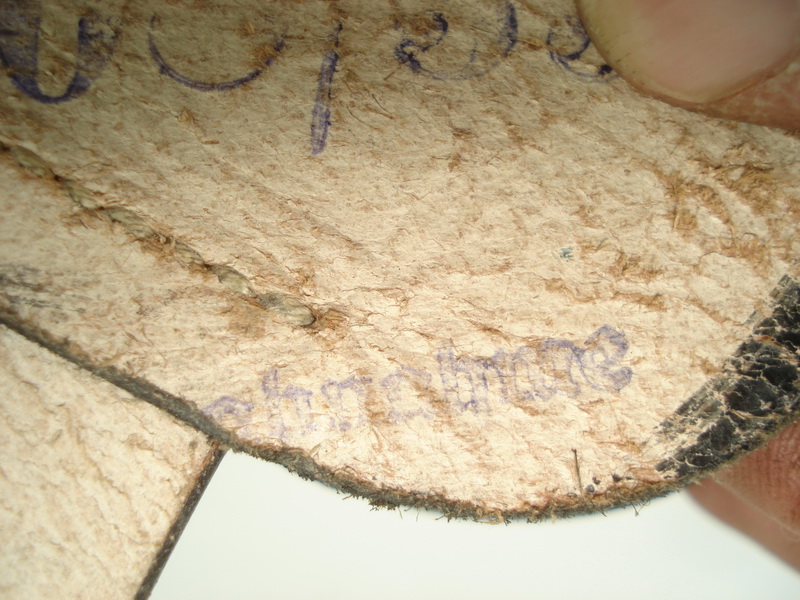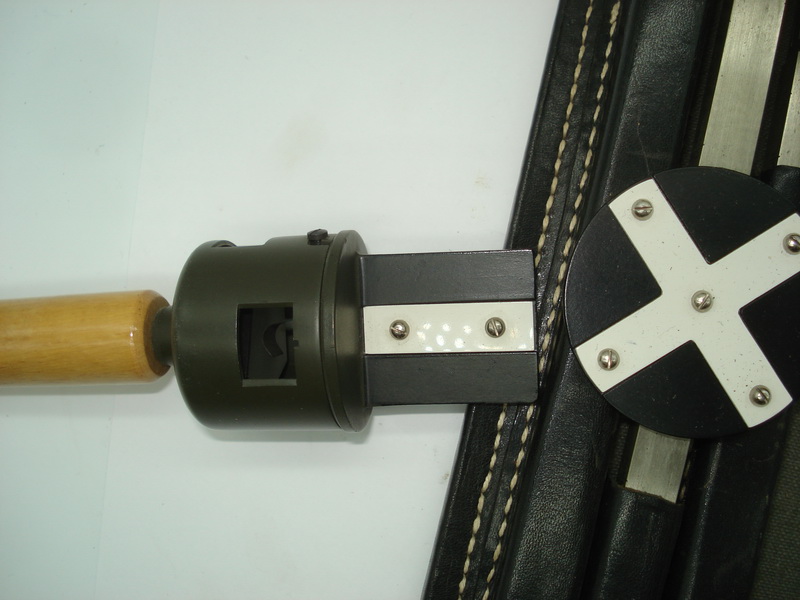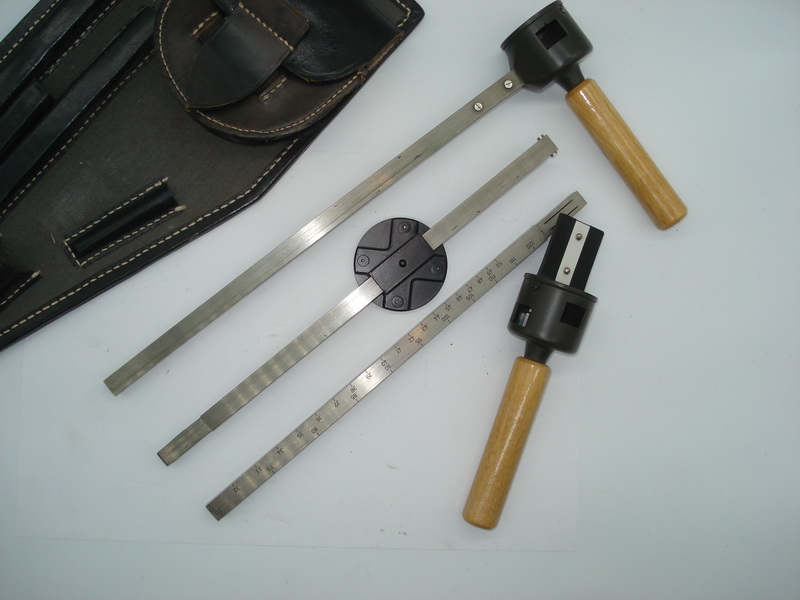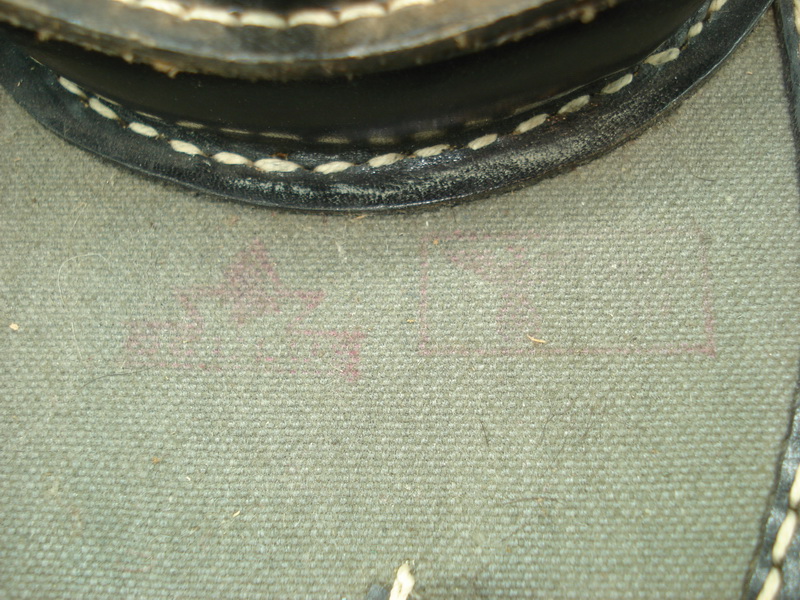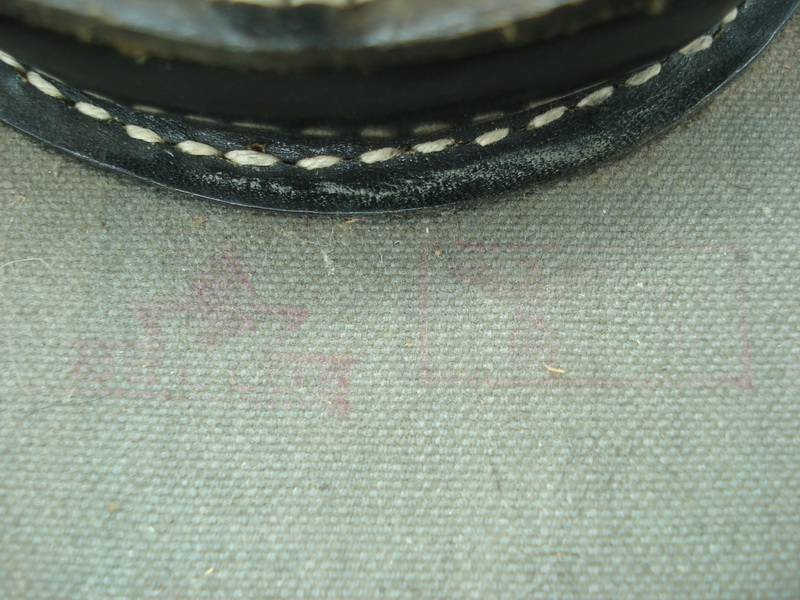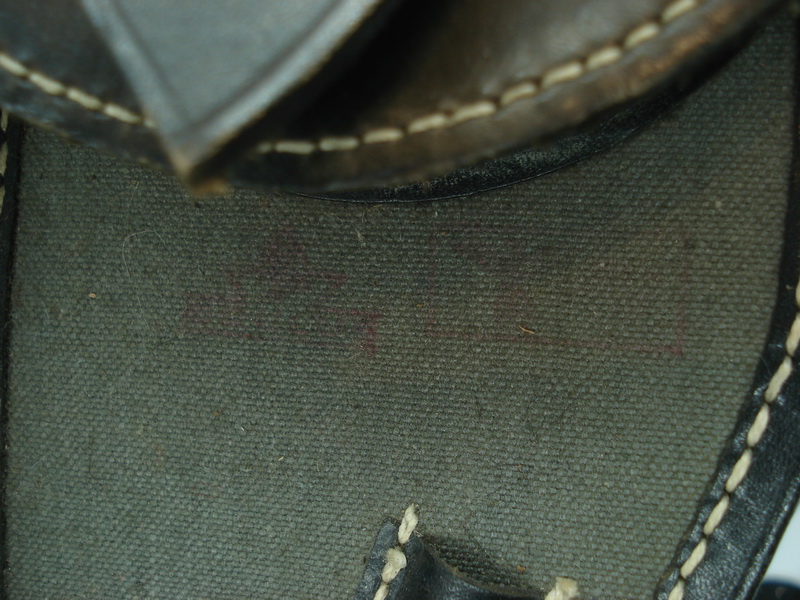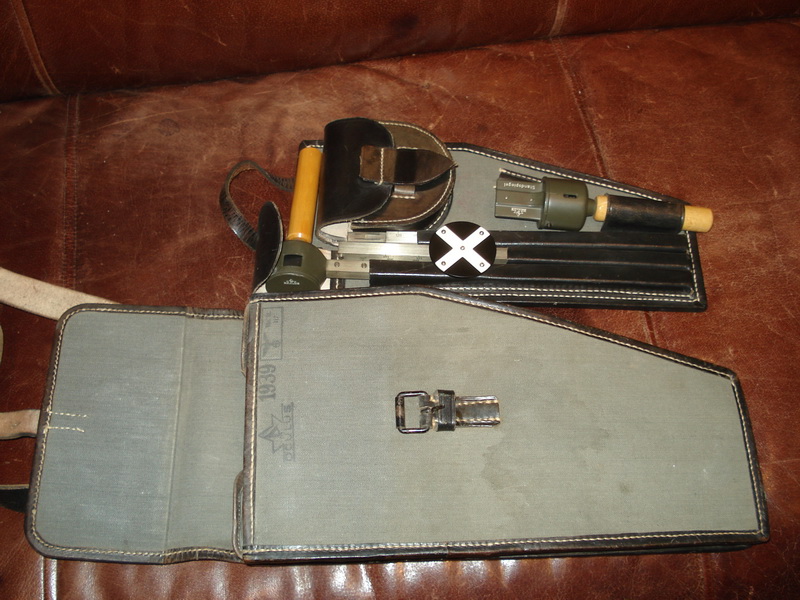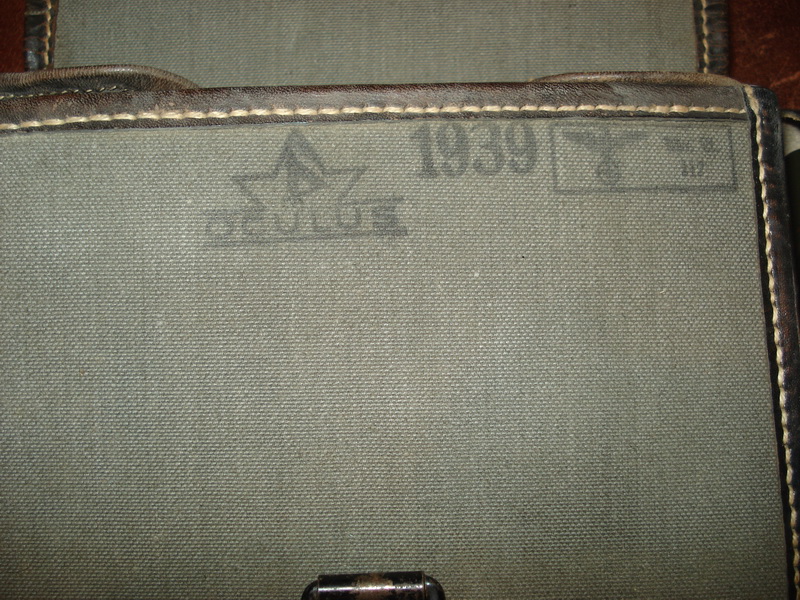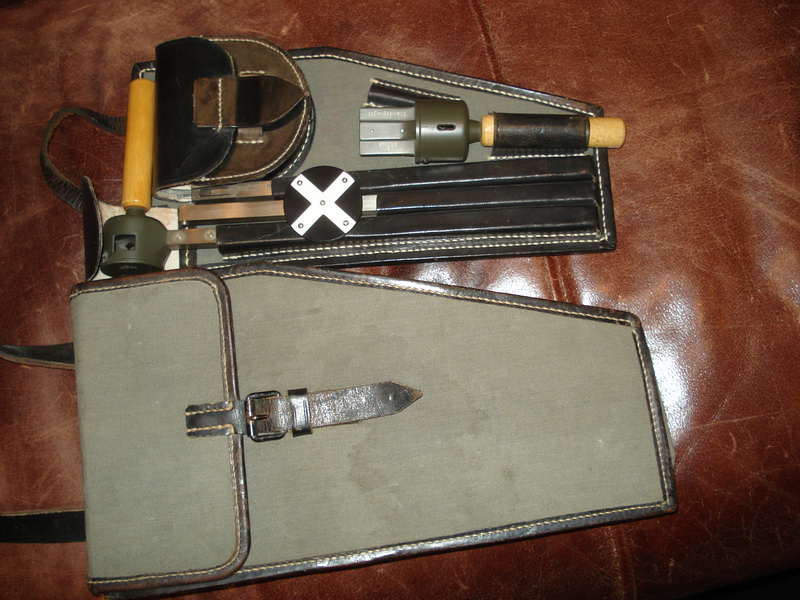 A river-flow-meter set (Durchflussmeter)
. Used by engineers and pioneer soldiers to check how rapid the flow in a given river is when preparing river-crossings. Very rare kit! The set does not come with the carrying box pictured in the last three pictures! Those pictures only displayed to show what it looks like! The carrying frame for the tools is maker marked in red ink with the Oculus logo and a WaA in a square.
$ 350,-