More pictures!

This page displays more pictures of the items that you found on the previous page.
If you need more "pictorial evidence" shoot me an email!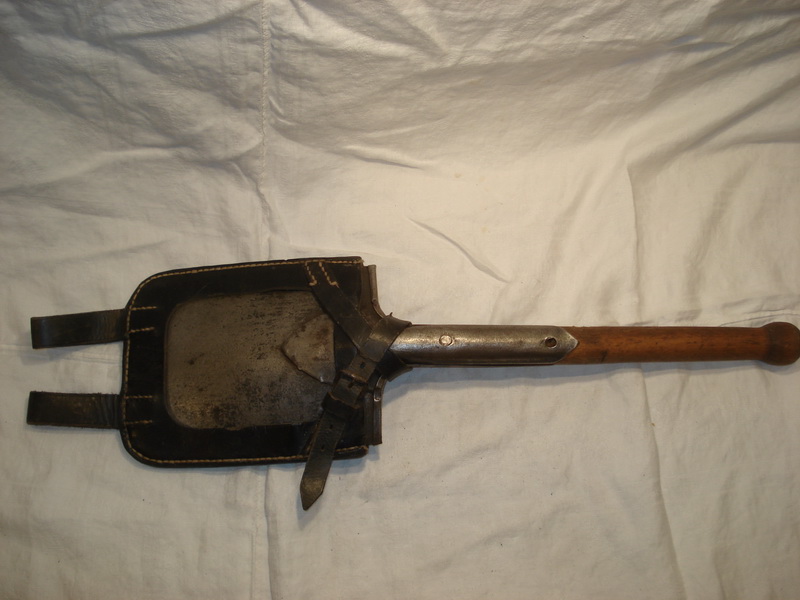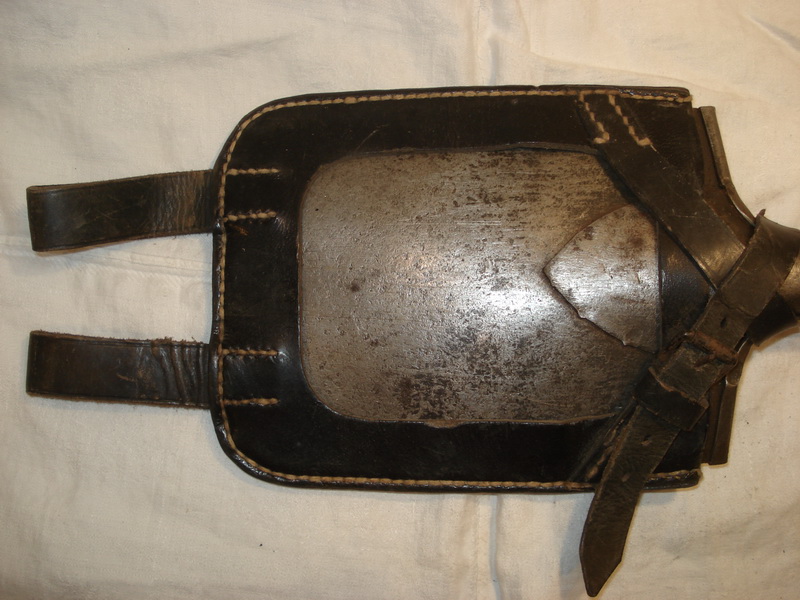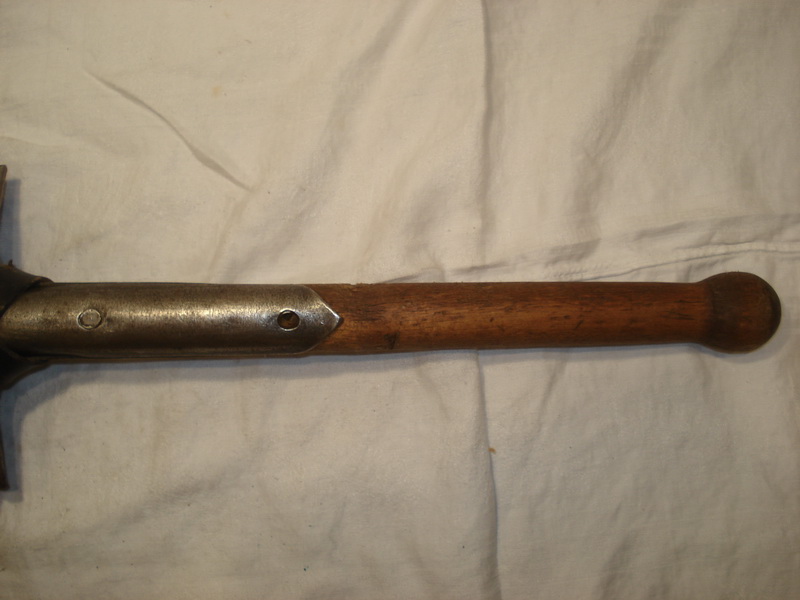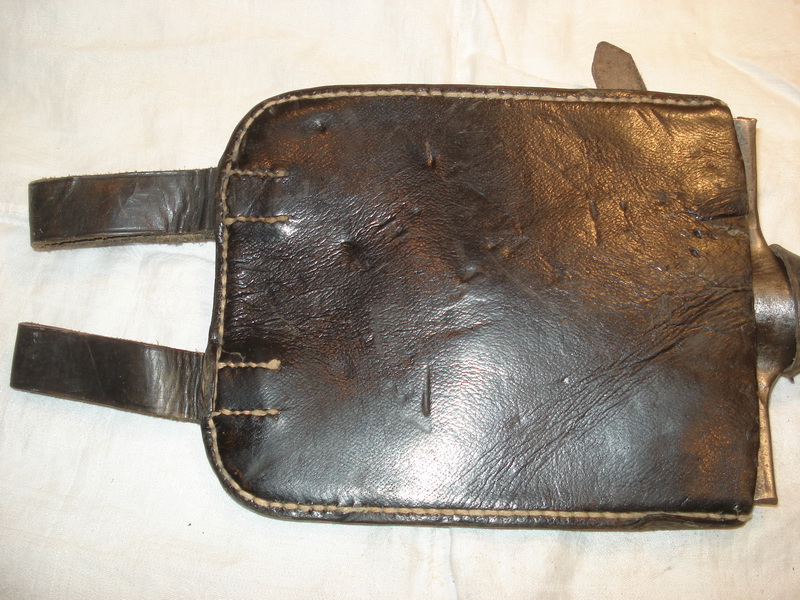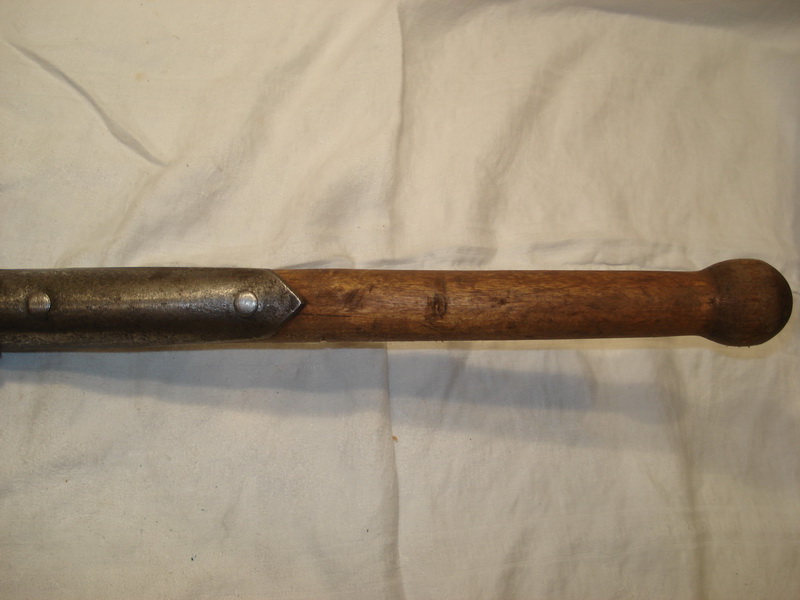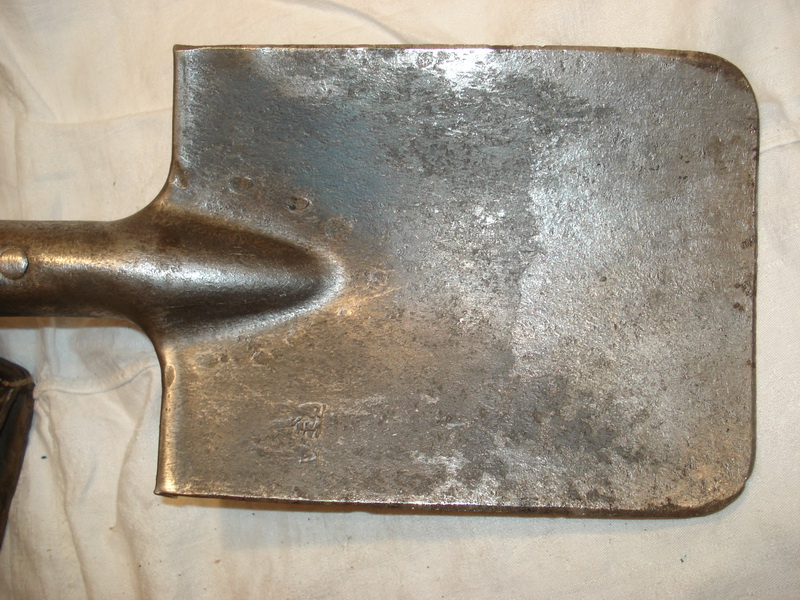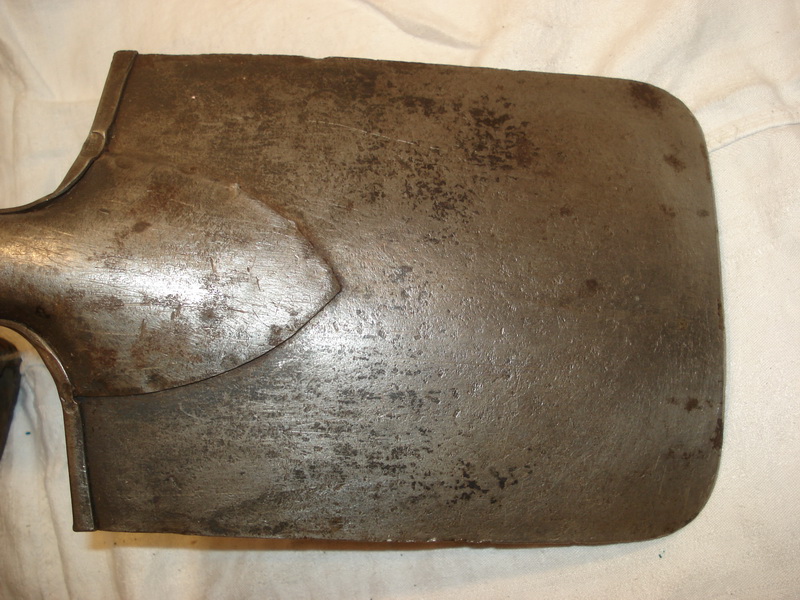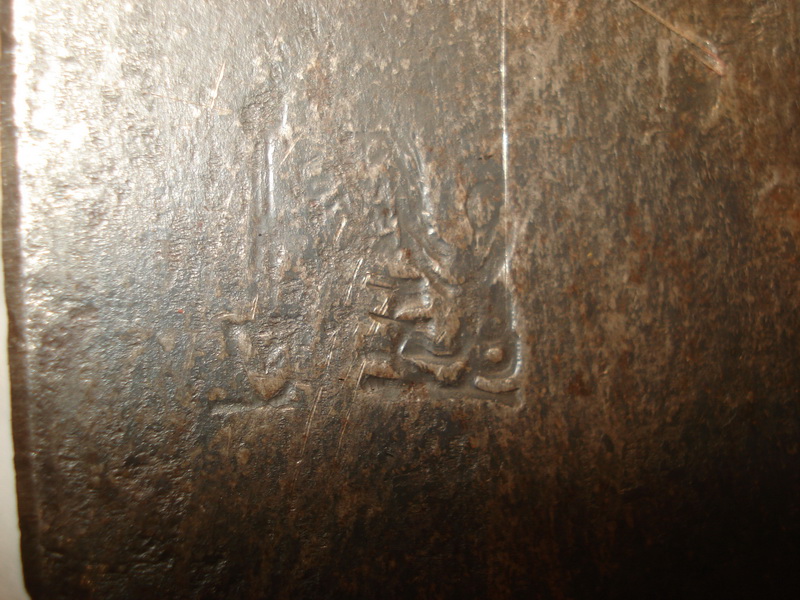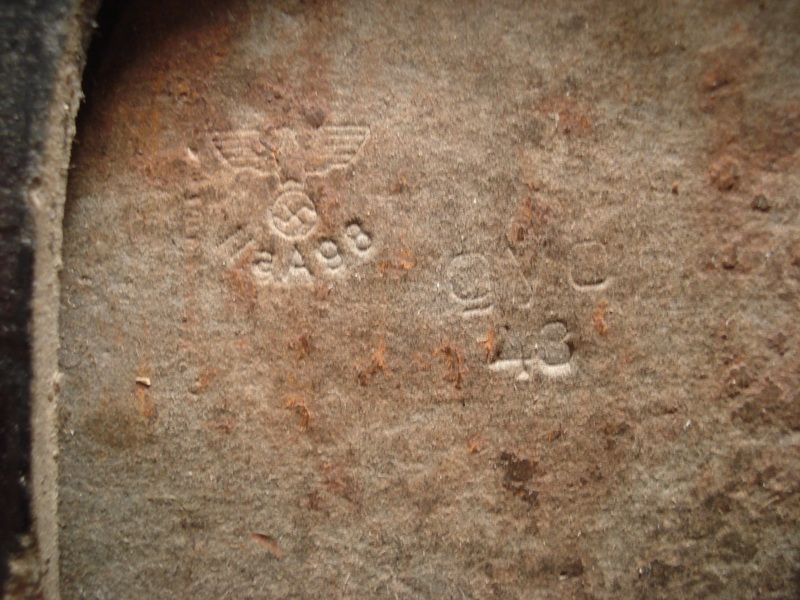 German WW2 infantry entrenching tool with carrier. Carrier is made of presstoff that replaced the leather early in the war years. Carrier has a nice WaA and the makers code gyo 43 for Hans Dinkelmeyer, Lederwaren und Sportartikel-Fabrik, Nürnberg.
Tool is missing one rivet, but handle is solid. A makers mark to the shovel head. $ 380,-