More pictures!

This page displays more pictures of the items that you found on the previous page.
If you need more "pictorial evidence" shoot me an email!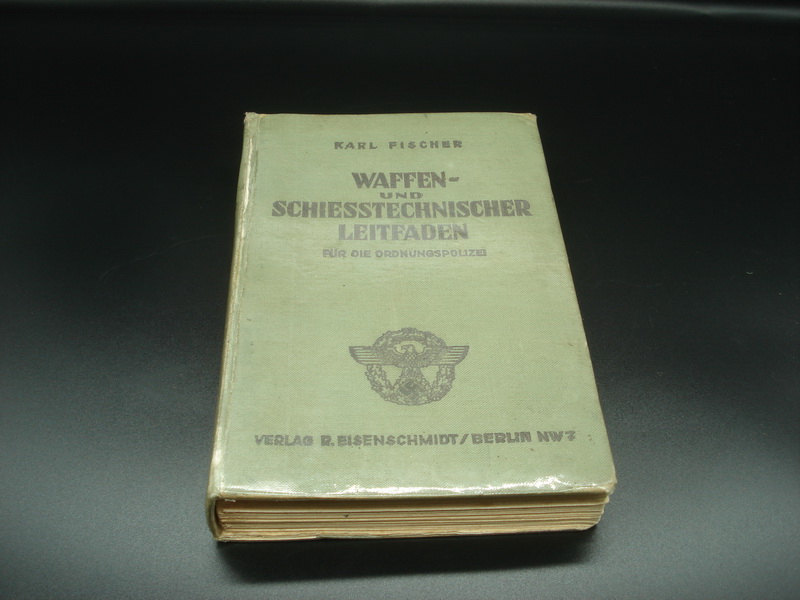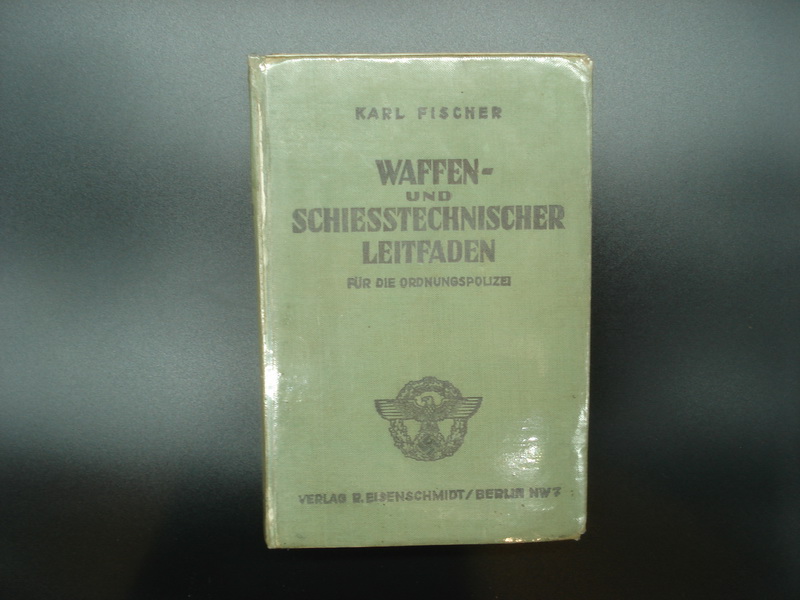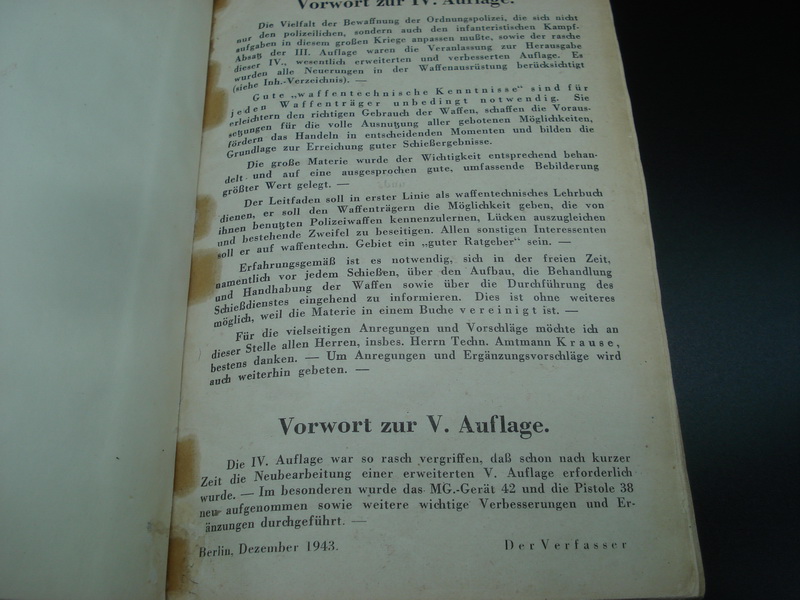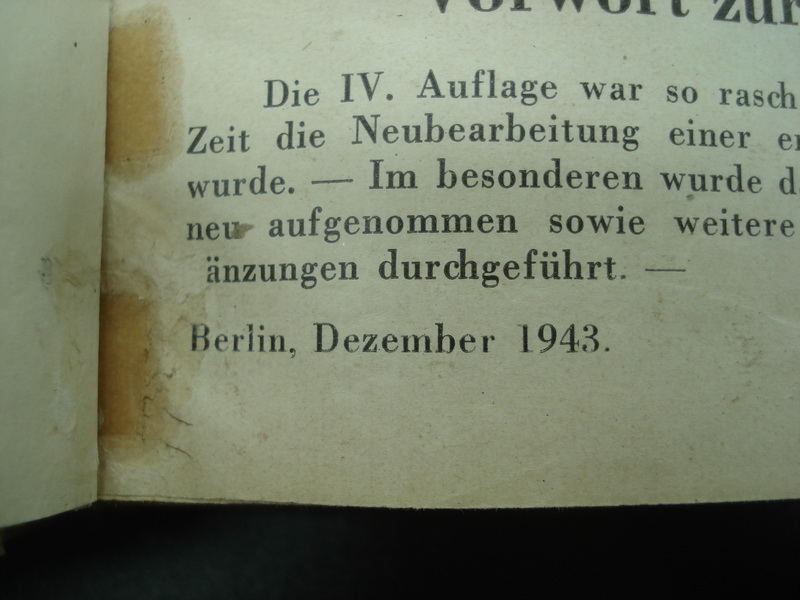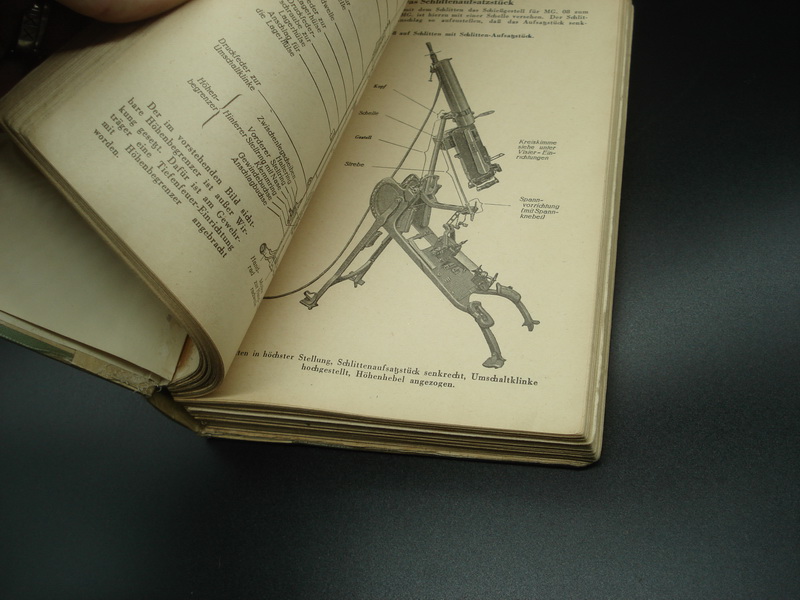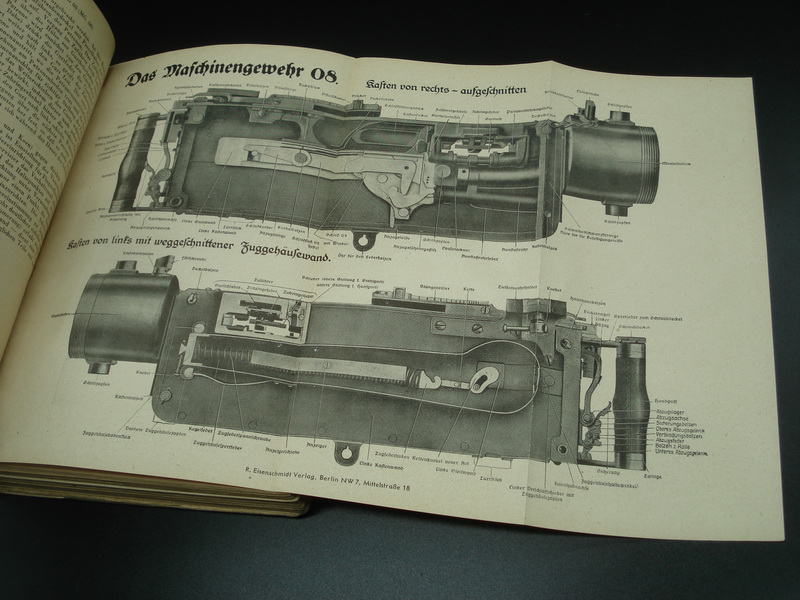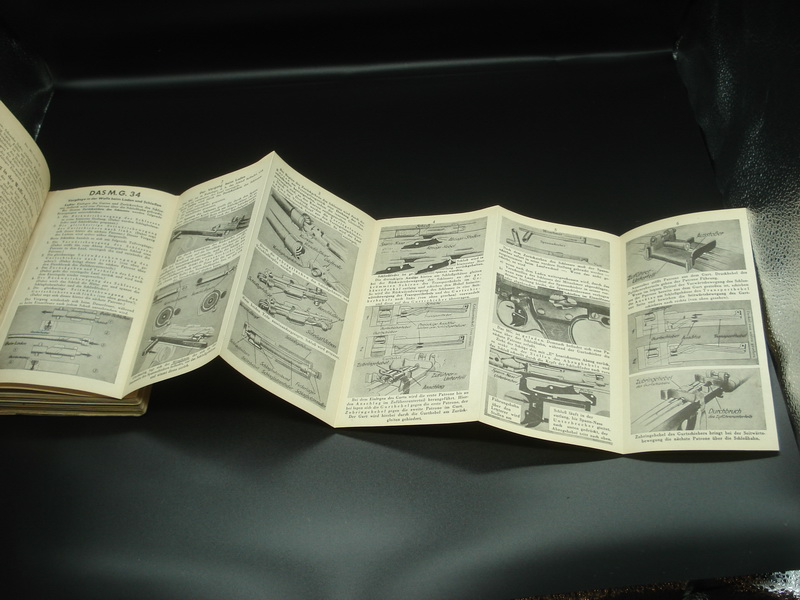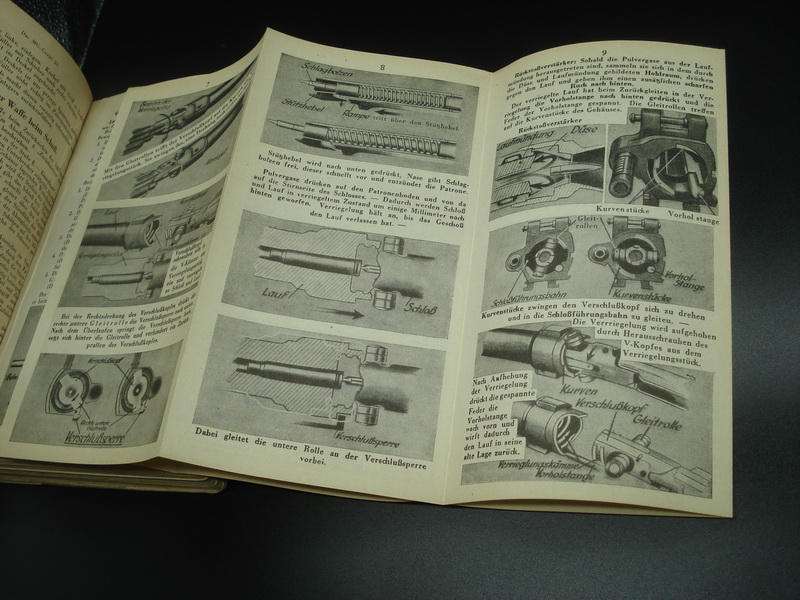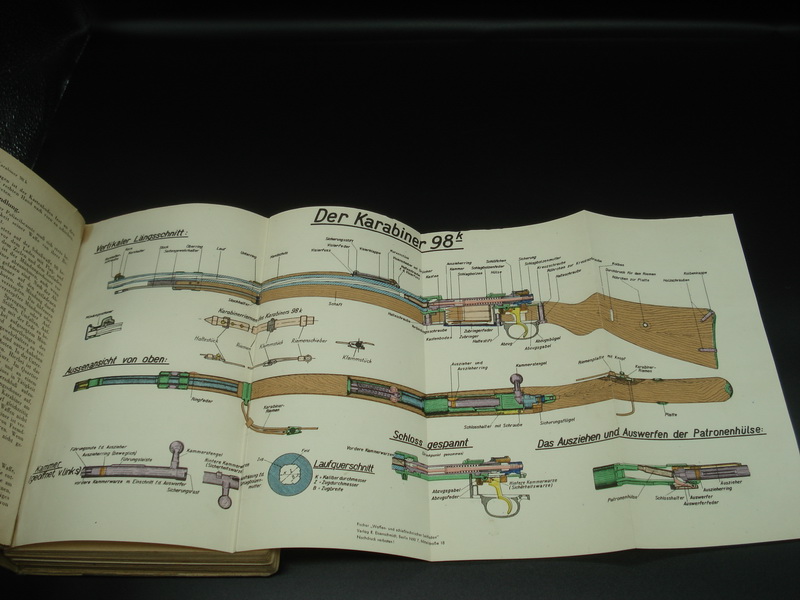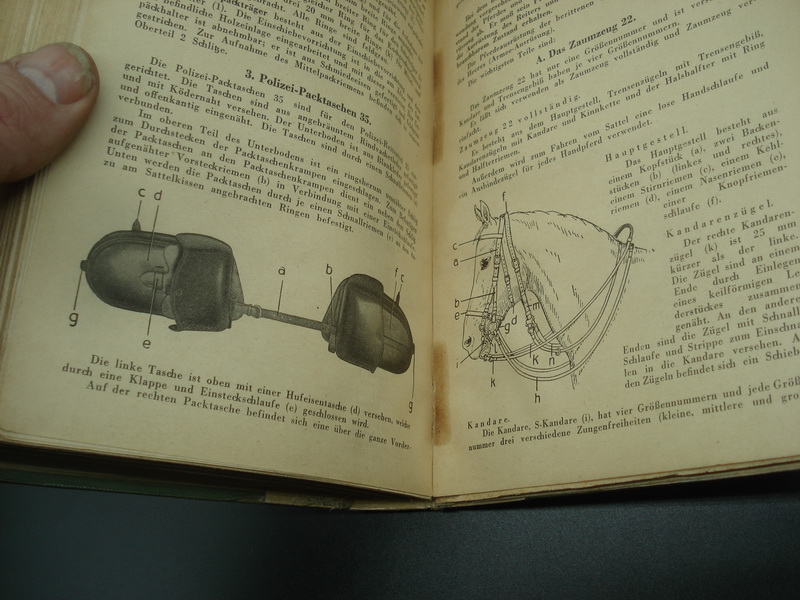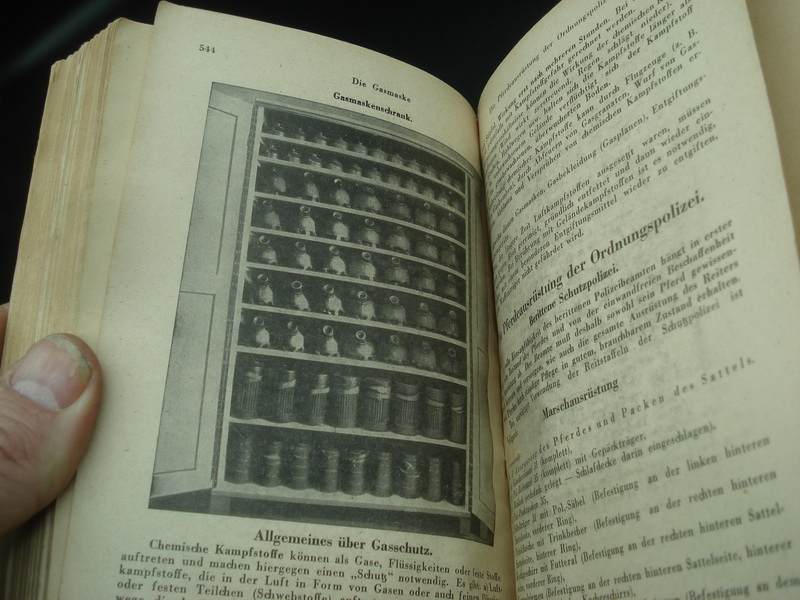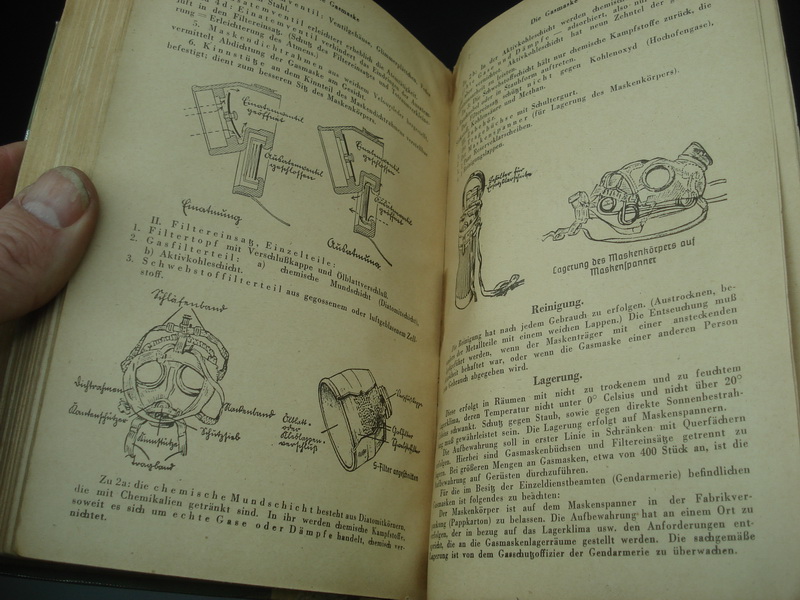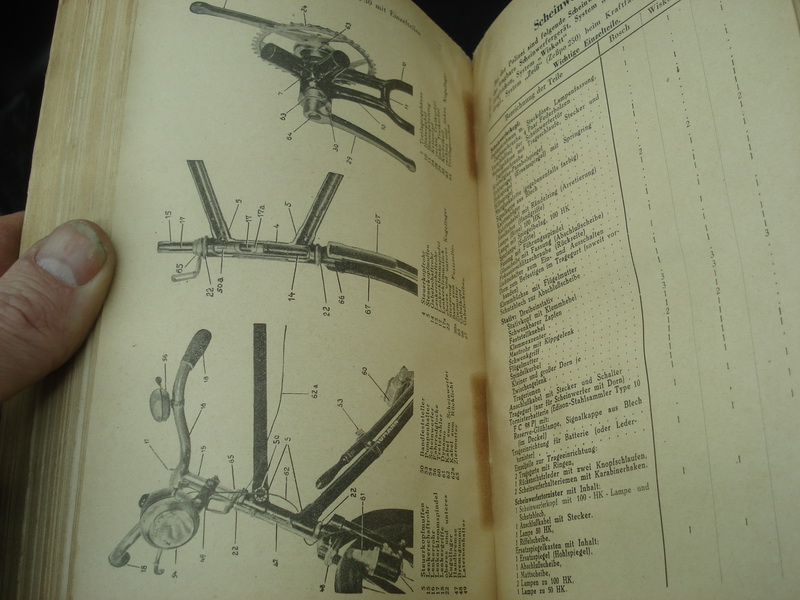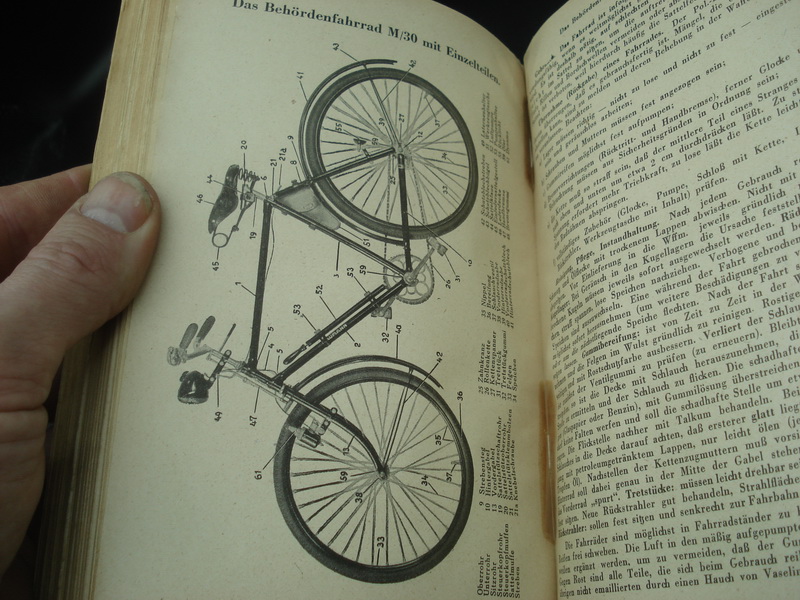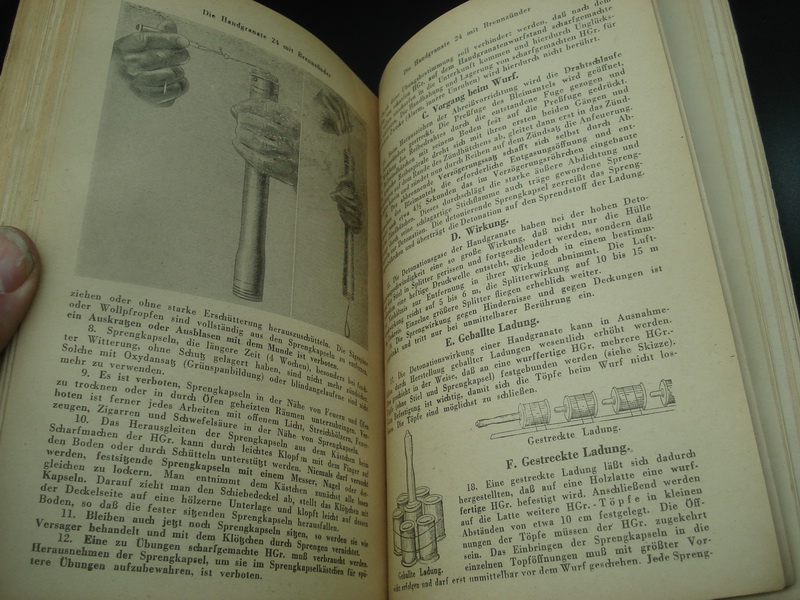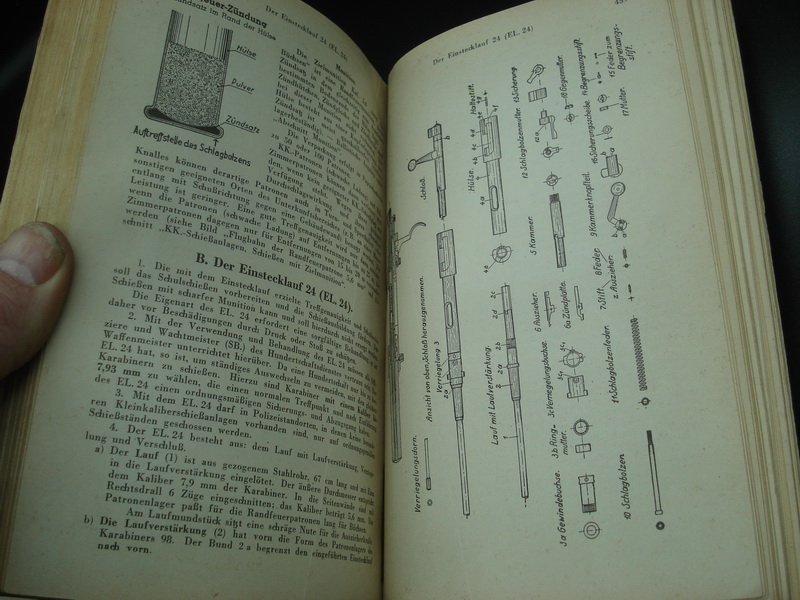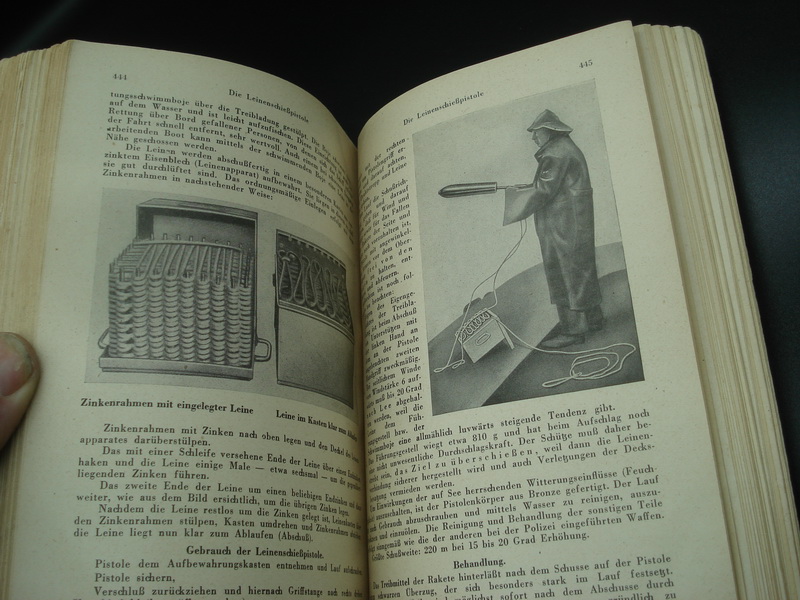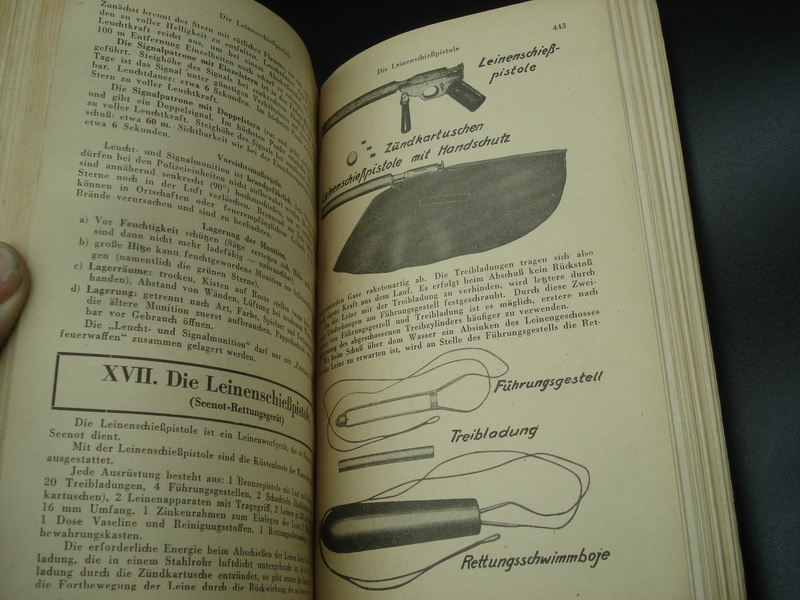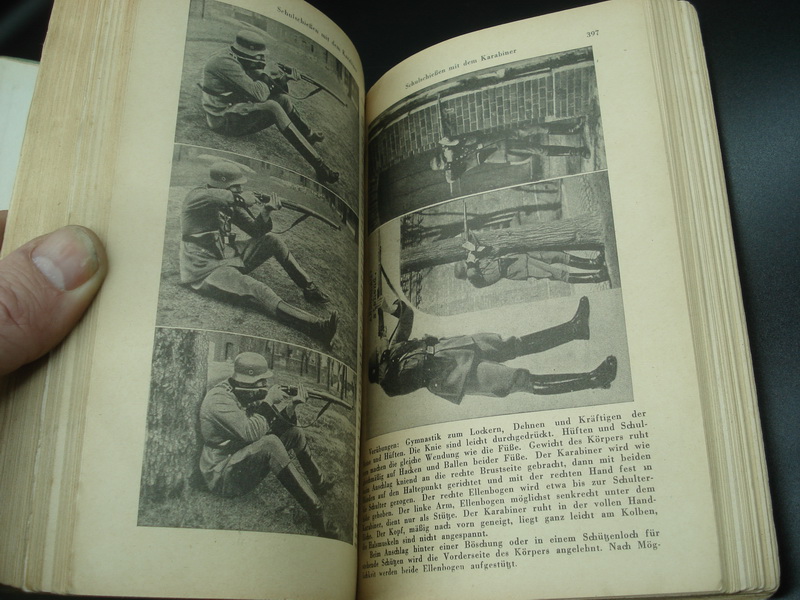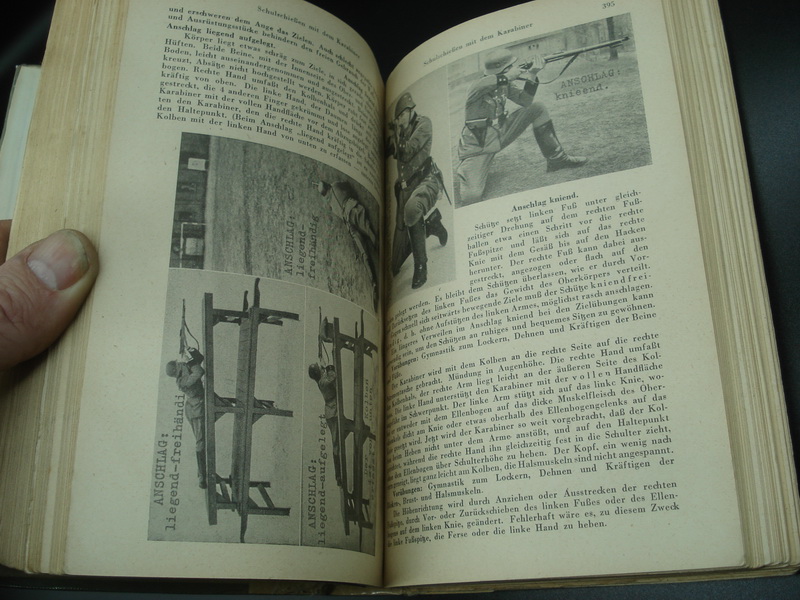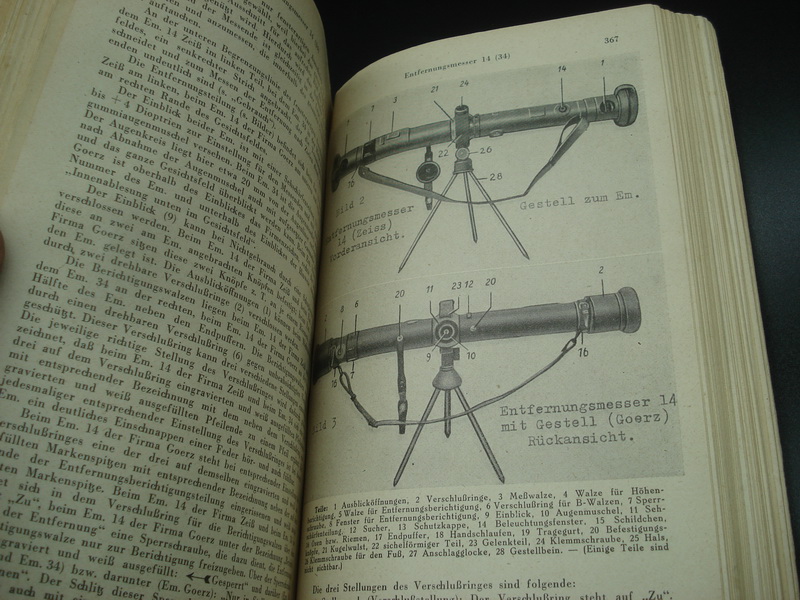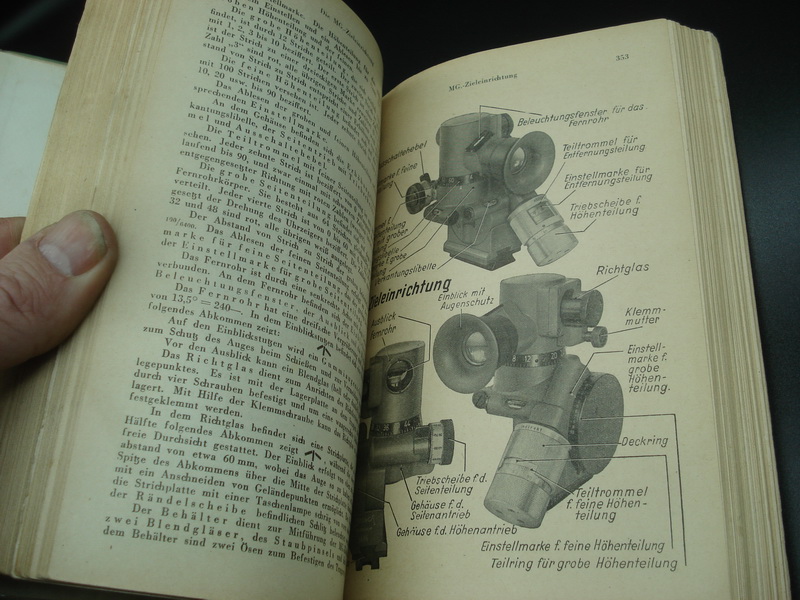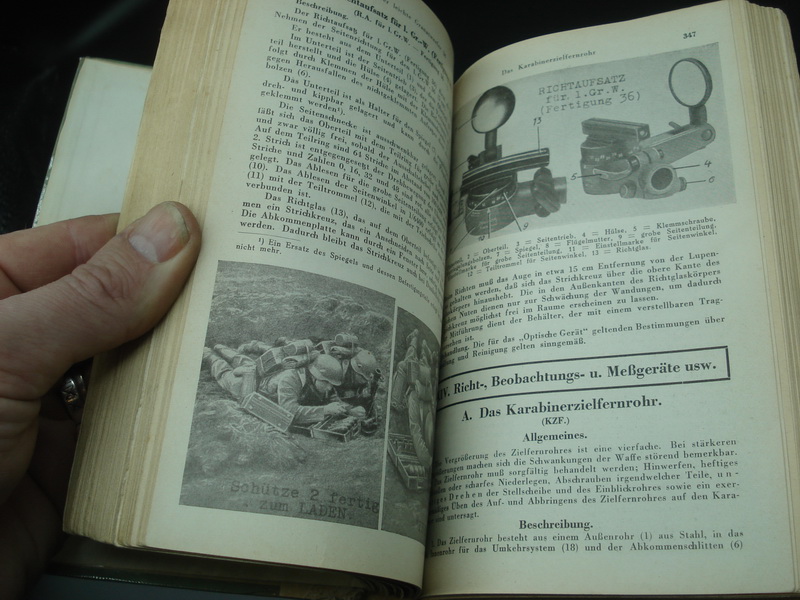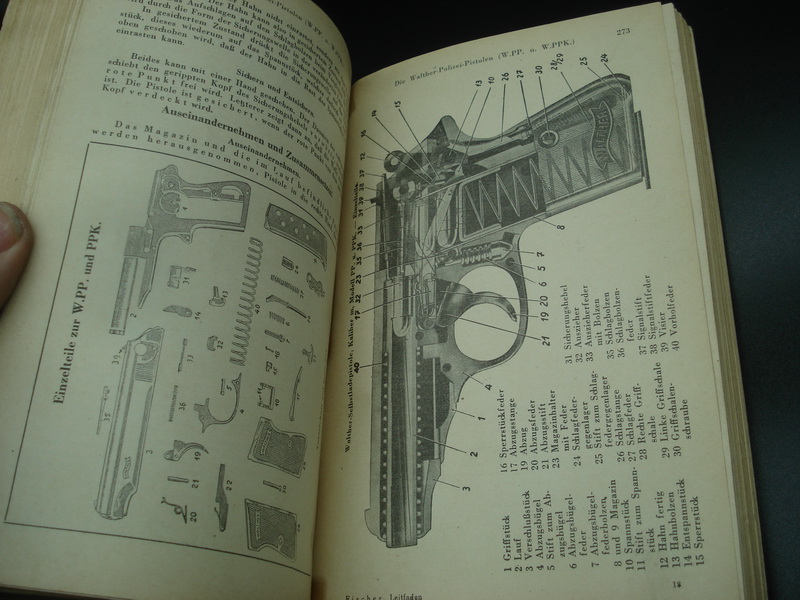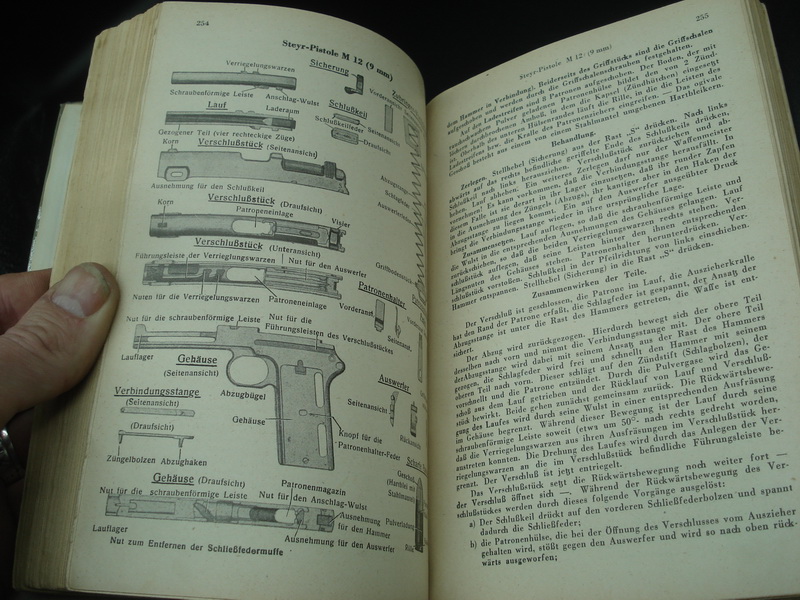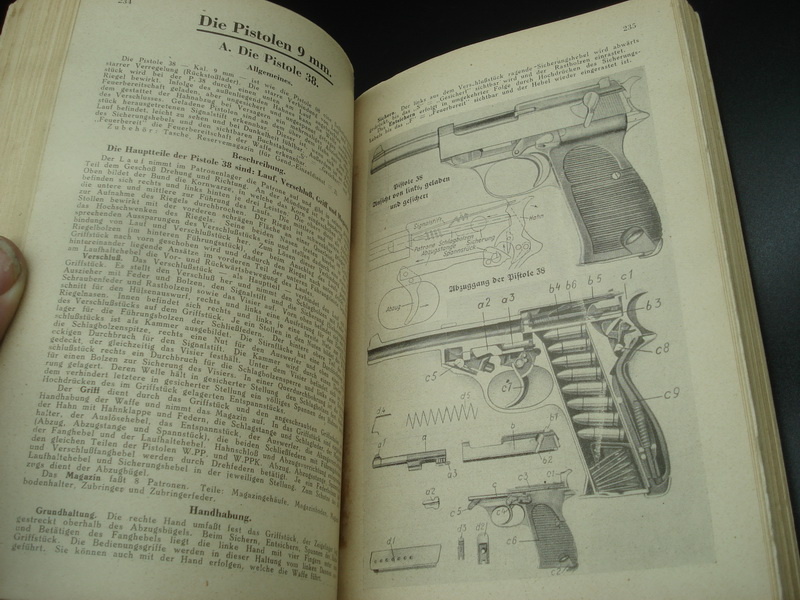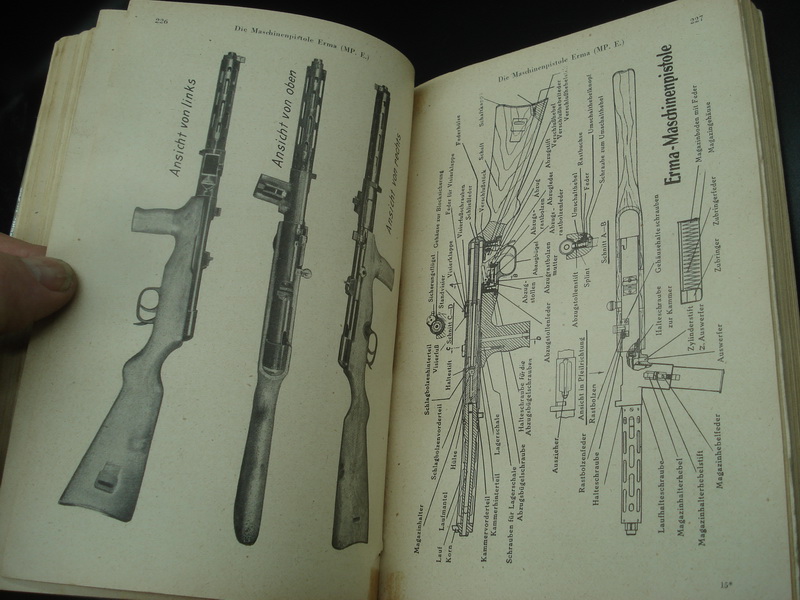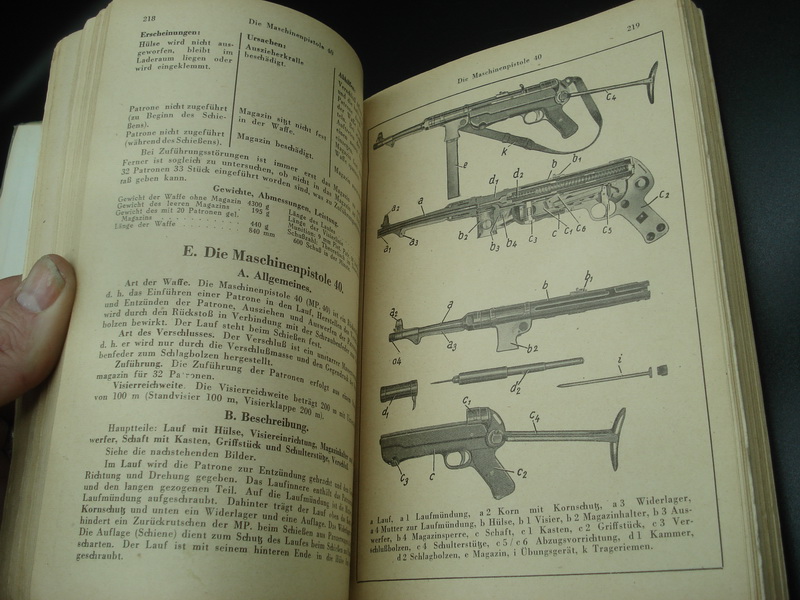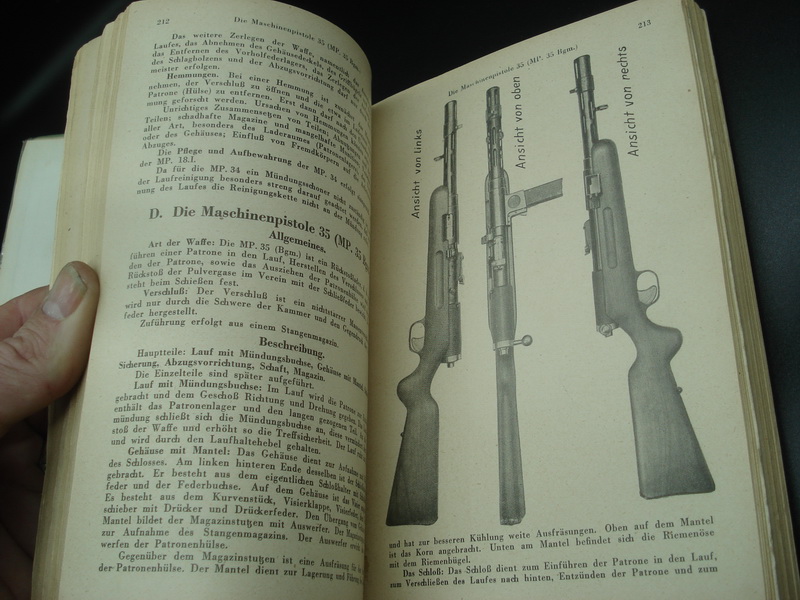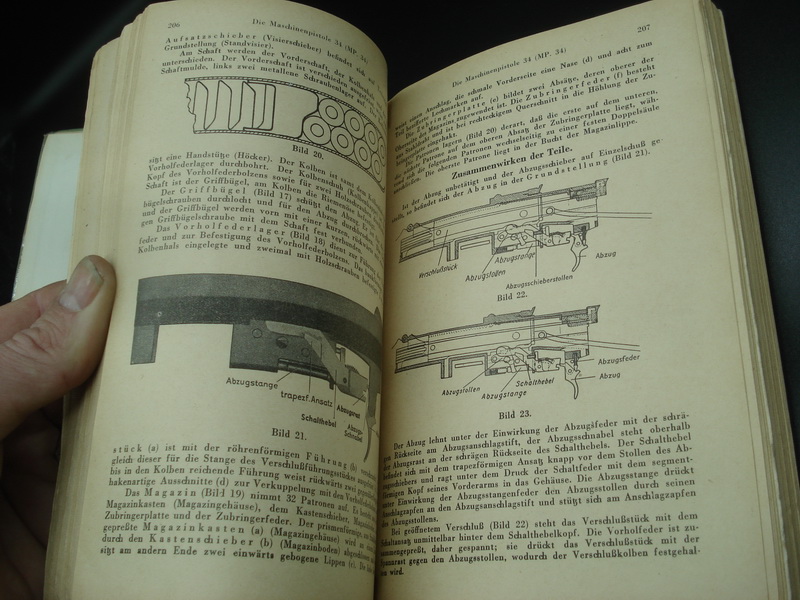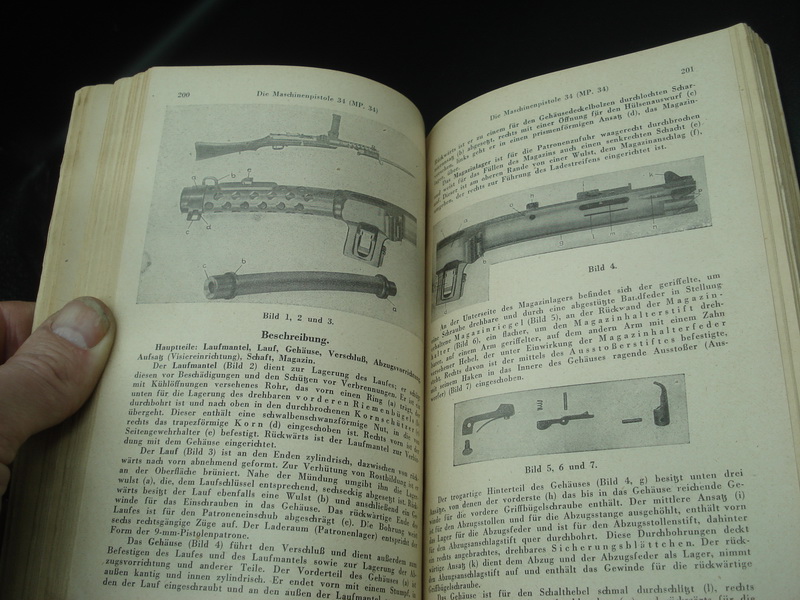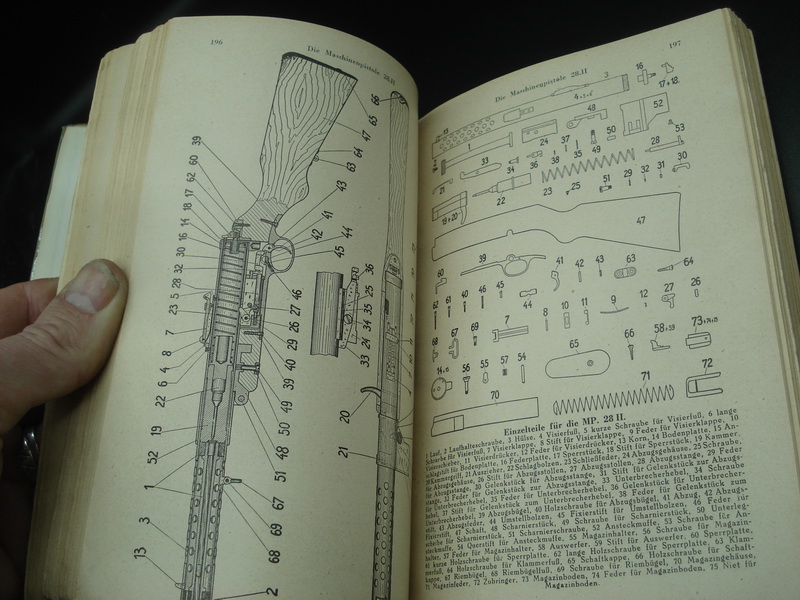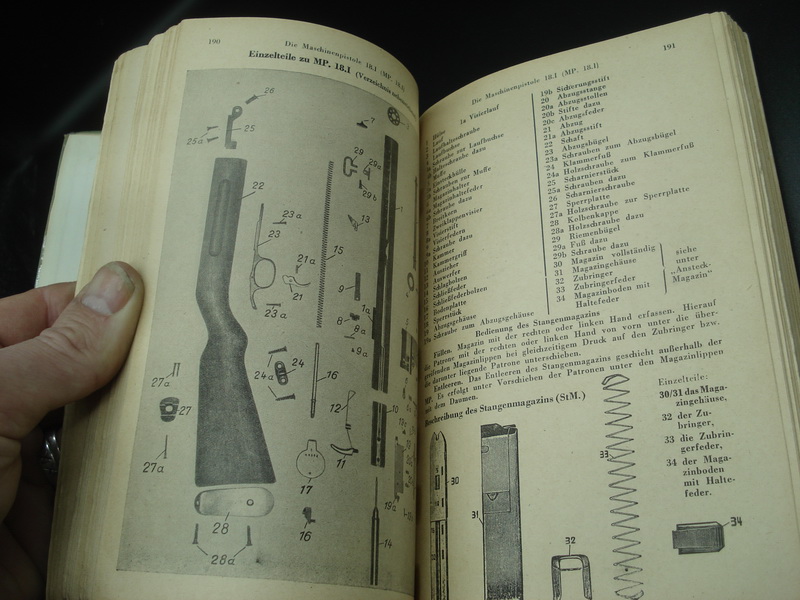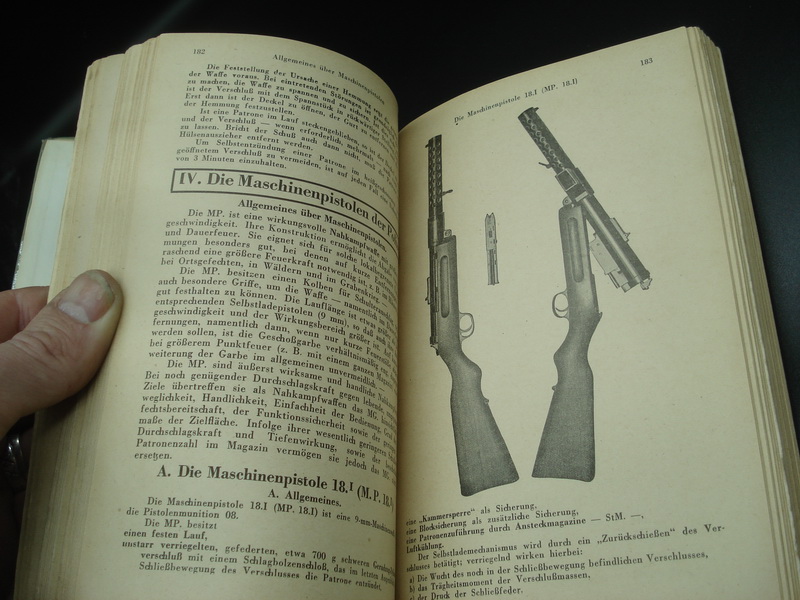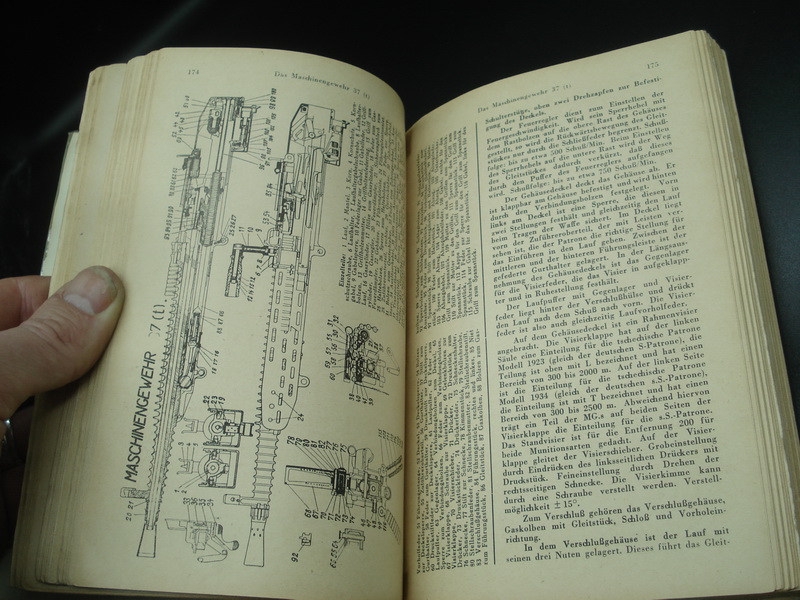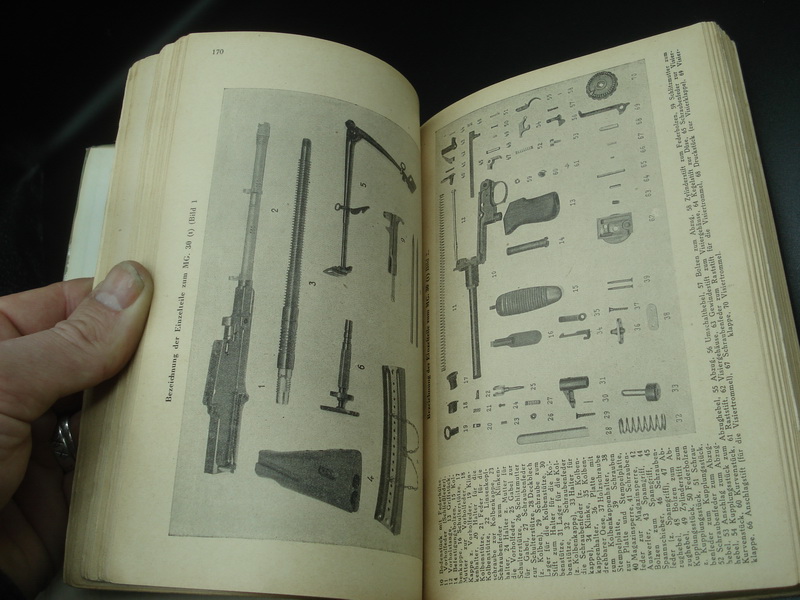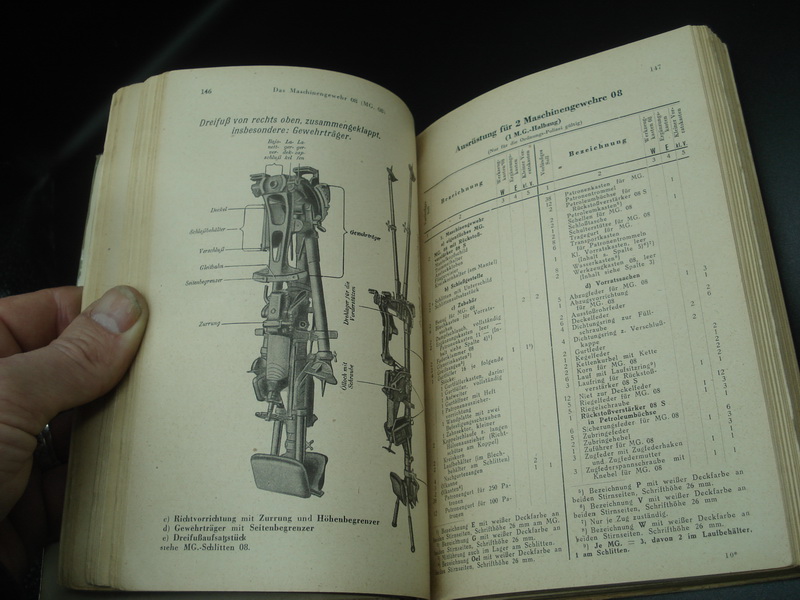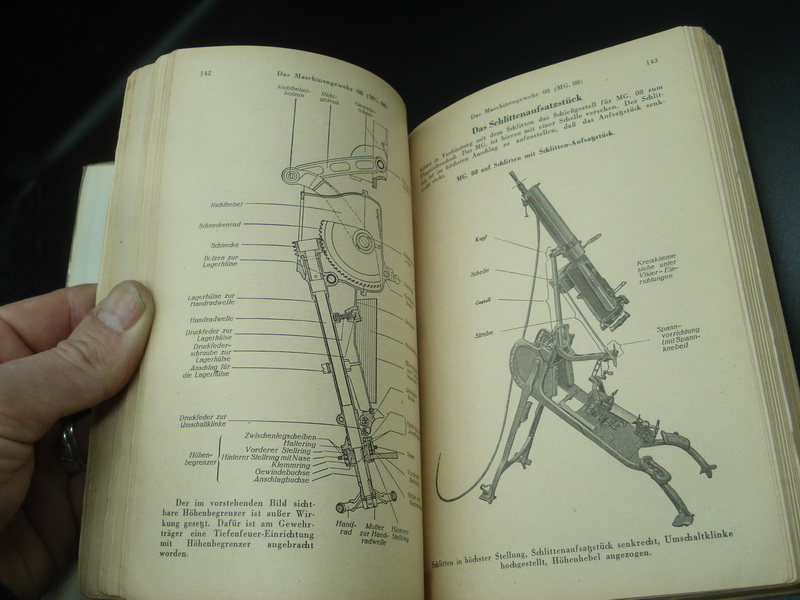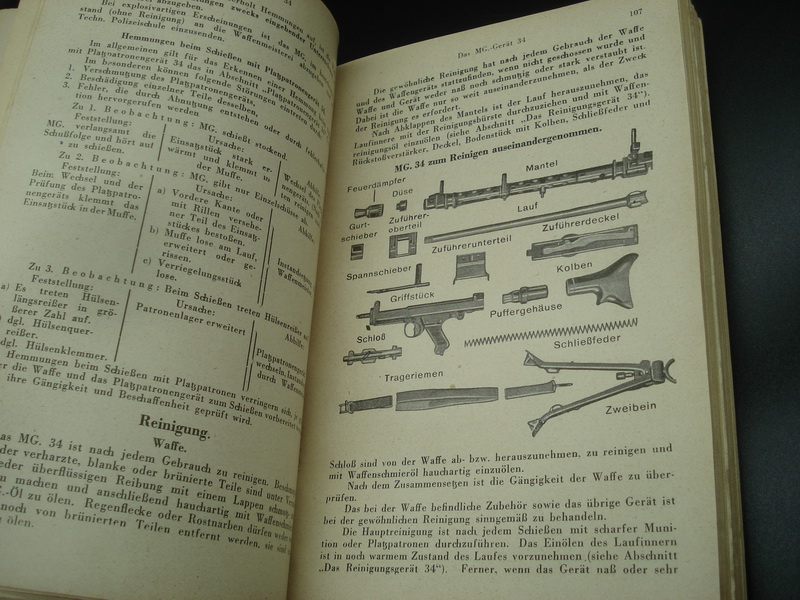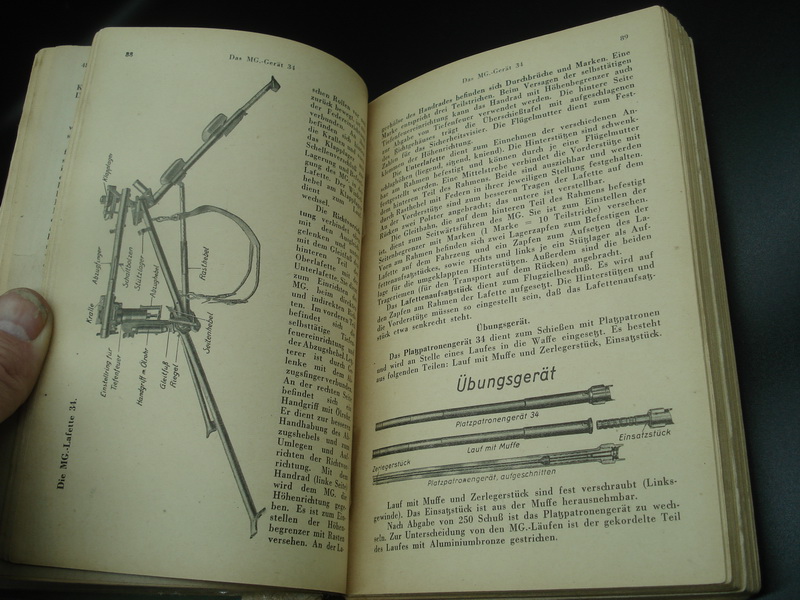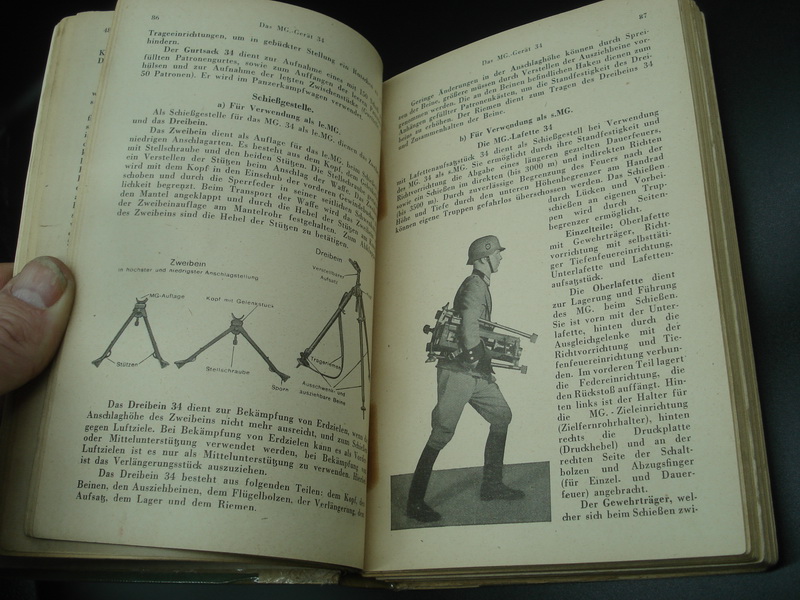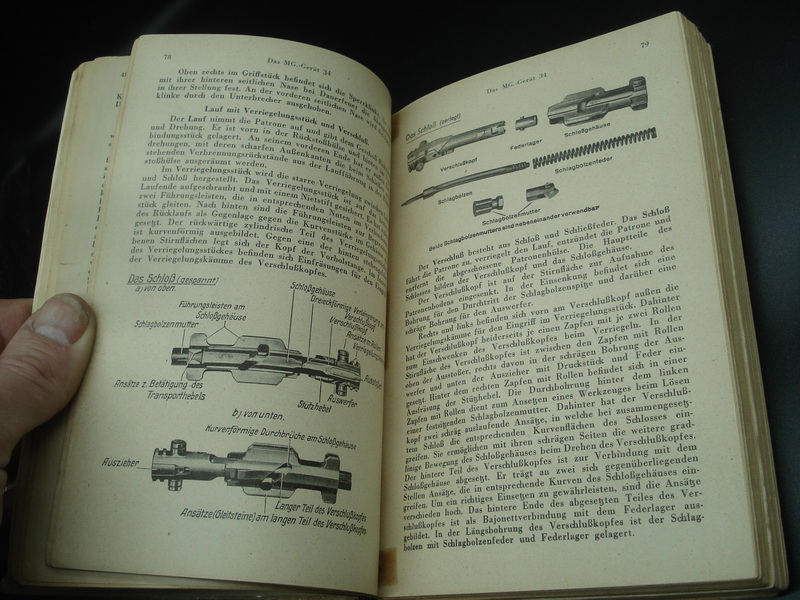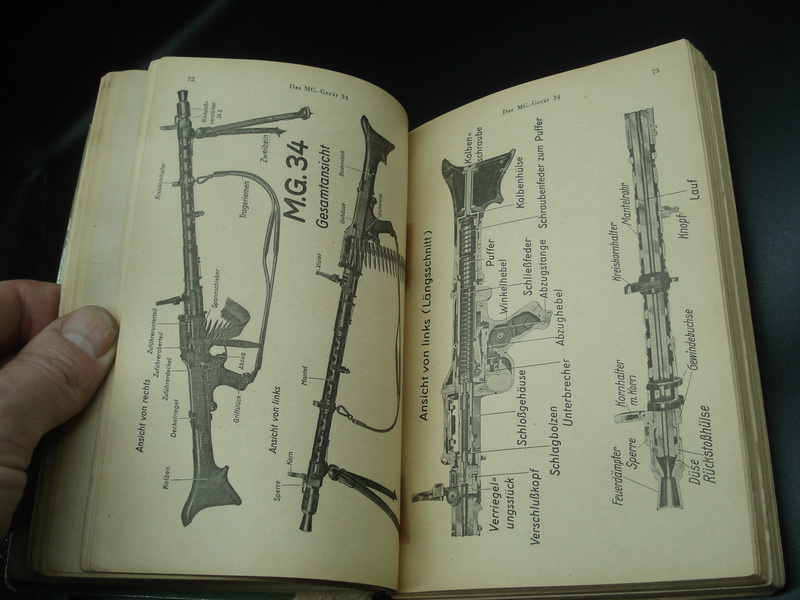 "Waffen- und Schiesstechnischer Leitfaden für die Ordnungspolizei.
Herausgegeben und bearbeitet im Auftrage des Reichsführers SS und Chefs der deutschen Polizei im Reichsministerium des Inneren."
This handbook was issued to the police forces of the Third Reich and contains descriptions of all handguns in use by them. It has more than 400 illustrations and 6 fold-outs, 550 pages. It also covers a lot of the standard equipment like mortars, field kitchens, optics, flare guns, gas masks, bicycles and so on. Most guns shown in pieces and / or with phantom drawings. Covers all the odd submachineguns from the interwar era. It is a real gem, with most German WW2 weapons shown in detail, as well as most accessories. This is the 1944 edition, pages 1-4 is missing. The binding was done in cloth and it has been covered in a plastic wrapping to protect it. $ 350,-